Henry Dreyfuss Associates' Humanscale collection of books and reference charts is getting a re-release via Kickstarter. Out of print since the '80s, it is widely considered the blueprint to human comfort in product design.
Ever looked at the way the driver's seat in your car does a great job of positioning your arms, legs and head for driving? Or just how well your smartphone nestles in your hand, the home button a comfortable stretch of the thumb away.
Chances are these things are so because the industrial designers behind them had access to the optimal human ergonomics data. It's rare for such data to be available in one easily referenceable place. In fact, there's likely only one stylish and stowable source: Humanscale.
The result of extensive data collection in the mid 20th-century, industrial design firm Henry Dreyfuss Associates pooled together the average and optimal measurements for anything to do with the human body and its interactions with the world. It is basically a cheat sheet for human comfort when designing products and arranging rooms.
After a series of reprints in the 1980s, Humanscale fell out of publication. However, a Kickstarter campaign that is funded and on the home stretch (at the time of writing only 6 days remain) is looking to change this.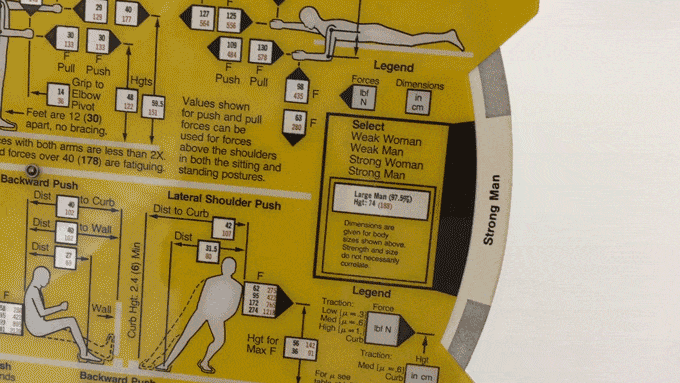 Kickstarting Humanscale
Lead by Chicago design consultancy IA Collective, this reissue of Humanscale taps the original US printer for the original materials. The campaign page claims it will be "worthy of the original and of the highest possible quality".
Like the 1974 release, the Kickstarter collection is split into three sets of three booklets with accompanying data selectors. Each set covers a specific facet of ergonomic data; 1/2/3 examines the body, seating and measurements for wheelchair users: 4/5/6 looks at human strength, safety, hands, the head and vision: 7/8/9 deals with standing, space planning, body access and light and color.
The Early Bird deals are unavailable, which is unsurprising given there's less than a week left. But the three sets and complete collection are available at between 20 – 30% off final retail price. The delivery estimate is December.
It's a fascinating thing to pop up on Kickstarter, even to this non-designing writer. So we can only imagine its usefulness to someone with a product in mind and a 3D design app in front of them.
Source: Dezeen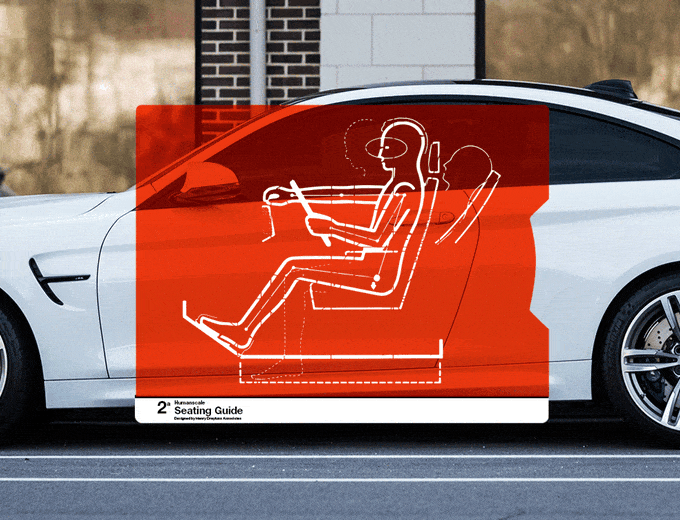 License: The text of "Kickstarter Campaign to Reissue Humanscale Design Guide" by All3DP is licensed under a Creative Commons Attribution 4.0 International License.
Subscribe to updates from All3DP
You are subscribed to updates from All3DP
Subscribe
You can't subscribe to updates from All3DP. Learn more…