Complementing its handmade in India, Californian-chic style, Isharya joins the ranks of creators using 3D printing to forge unique jewelery shapes.
A new jewelry collection launch can be exciting enough to the right person. But doubly interesting about Isharya's newest pieces is that they were only possible with 3D printing.
Behind Isharya is sisters-in-law Gauri and Radhika Tandon, who operate out of California and Mumbai. Together their unique blend of Indian styling with Californian aesthetics has won the brand fandom the world over.
Traditionally, their pieces are handmade in India. However co-Founder Gauri, speaking to Elle India said "I've always been really fascinated by 3D printing — I watch programmes about it on TV and discuss it with my son,"
She continues:
"We had to do a lot of research, because there are very few factories that execute 3D printing in India and even fewer who know how to get it right. We needed to find that one designer who would be able to understand what we needed, and deliver it perfectly."
Creating Isharya Jewelry with 3D Printing
The new collection goes by the name Infinite Petals. It seems to feature an array of flower-like cuffs, necklaces and bangles. Common across the designs is an infinite, almost DNA-like loop.
To create the Infinite Petals collection, Isharya printed prototypes of the jewelry pieces in nylon. You can see in the reveal video above, that they used an SLA printer to do this. Such printers are capable of fine detail, and are a popular technology for creating casts for such applications as jewelry.
Gauri goes on to explain using such as system:
"The benefit of this process is that you can achieve shapes and sizes that are not always possible with hand-crafted work. And you can print out as many as you want, as quickly as you want,"
Isharya then makes brass casts from the prototypes. They then plate them in gold.
There is a small irony to this all though. Indeed, despite the cost-savings 3D printing can bring to small business, Isharya's 3D printed pieces are more expensive to produce than those its artisans create. Despite this the brand has priced competitively, to gauge customer interest.
Source: Elle India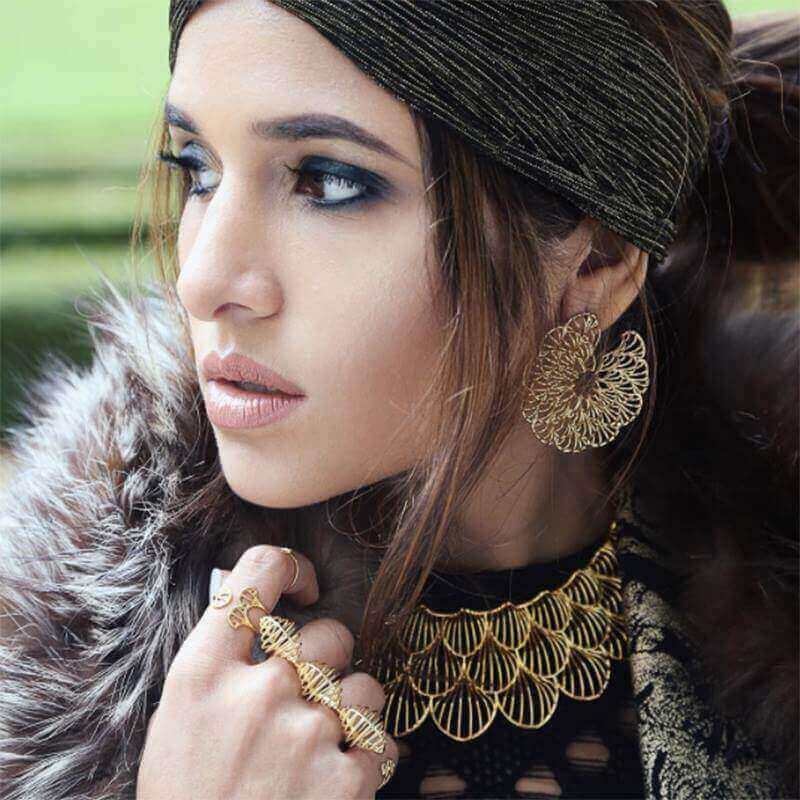 License: The text of "Isharya Launches Debut Line of 3D Printed Jewelry" by All3DP is licensed under a Creative Commons Attribution 4.0 International License.
Subscribe to updates from All3DP
You are subscribed to updates from All3DP
Subscribe
You can't subscribe to updates from All3DP. Learn more…