Science & technology projects benefit from crowdfunding. But 3D printed medicine? For unwary backers there may be a bitter pill to swallow.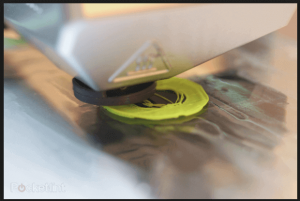 Crowdfunding has brought us all kinds of 3D printed magic: Print2Taste, the Morpheus, and so many more. It basically never stops surprising. Now, we are being tempted with the possibility of perfectly proportioned medication.
The project is aptly titled "3D printed customize drug prescription." The goal is to create an app and database where clients can enter the needed drug, as well as their physical information. By examining the weight, size, and background of the client, the doctor determines the appropriate dosage and prints it.
The project just began earlier this week, and is aiming to raise €50,000 by mid-October. Perks are set for €10, or €1000. Their aim is to make prescriptions less costly, and more accurate.
Specifically, the idea is that, while companies tend to produce medication in simple quantities like 500 or 1000 mg, people usually need a less perfect number. Perhaps your body really needs 300mg, or 450 mg.
Since the FDA gave their first approval of a 3D printed drug, the internet has been bustling with excitement about 3D printed medicine. That's likely where this project first got its fire. But realistically, the process of gaining approval from any regulatory body for medicine is a lengthy process. To provide proof that this project is safe and effective for human consumption, this one-man team will have their work cut out for them.
Where the project needs funding is relatively clear, but details don't extend beyond the following:
"The contribution from you will be used to make a unique web application and database," the "bio polymer," and also "to enhance the research of polymer formulation." The rest of the fund "will be used to make the 3D printer come to light."
Clearly, the campaign has a few details to work through. And in an area as important as medical applications, we're honestly sceptical that it will succeed. But perhaps it can serve as an example for both backers and creators; crowdfunding is a powerful platform that should be used with care.
License: The text of "Is Crowdfunding 3D Printed Medicine a Good Idea?" by All3DP is licensed under a Creative Commons Attribution 4.0 International License.
Subscribe to updates from All3DP
You are subscribed to updates from All3DP
Subscribe
You can't subscribe to updates from All3DP. Learn more…