Nora Toure, General Manager of Sculpteo and founder of Women in 3D Printing, talks about her own journey and the rise of women in tech.
Despite various efforts to bring equity to the glaring gender discrepancies in tech, women remain a minority group within the 3D printing industry. Although there's an endless list of additive manufacturing innovators and entrepreneurs who are female (you can find many of them on our list of the "40 Most Influential Women in 3D Printing"), there's no denying that their male counterparts have strength in numbers when it comes to the tech industry as a whole.
Nevertheless, many women are fighting to break through the patriarchal ceiling, not only through their own work but also by empowering others. Nora Toure, the General Manager of Sculpteo, is on the frontline of this ongoing battle. Starting as an intern with the French 3D printing service back in 2010, Toure soon became an integral part of the Sculpteo team. After helping the company transition towards the professional market, she set out to help Sculpteo open its first facility in North America, where Toure did "a little bit of everything."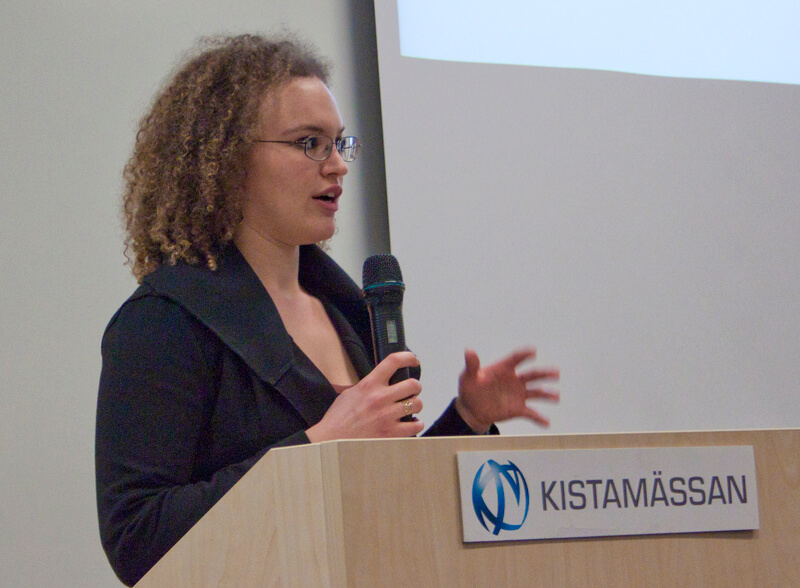 While Toure was setting up Sculpteo's facility in San Francisco, a city that she relocated to alone, she began to realizee firsthand just how male-dominated the 3D printing industry was. This eventually led her to start "Women in 3D Printing," an organization dedicated to promoting and inspiring women in the additive manufacturing world, ultimately aiming to close the gender gap that persists throughout the tech sector.
"I was almost alone in the U.S. for two years, and during that time, I was going to all the trade shows I could find in the U.S. just to know the market and find customers. It was a very exciting time to get here and understand how the U.S. market works. It was also when I started to realize I was a female in a male-dominated industry because I had no awareness of that before. So, I started to talk with other women in the industry and started to realize that what I was experiencing was not just me – not necessarily coming from me – and also, starting to be aware of other women in tech groups and learning how they worked," Toure recently told us at the TCT Show in Birmingham.
"So, one night, I started the blog Women in 3D Printing," she continued.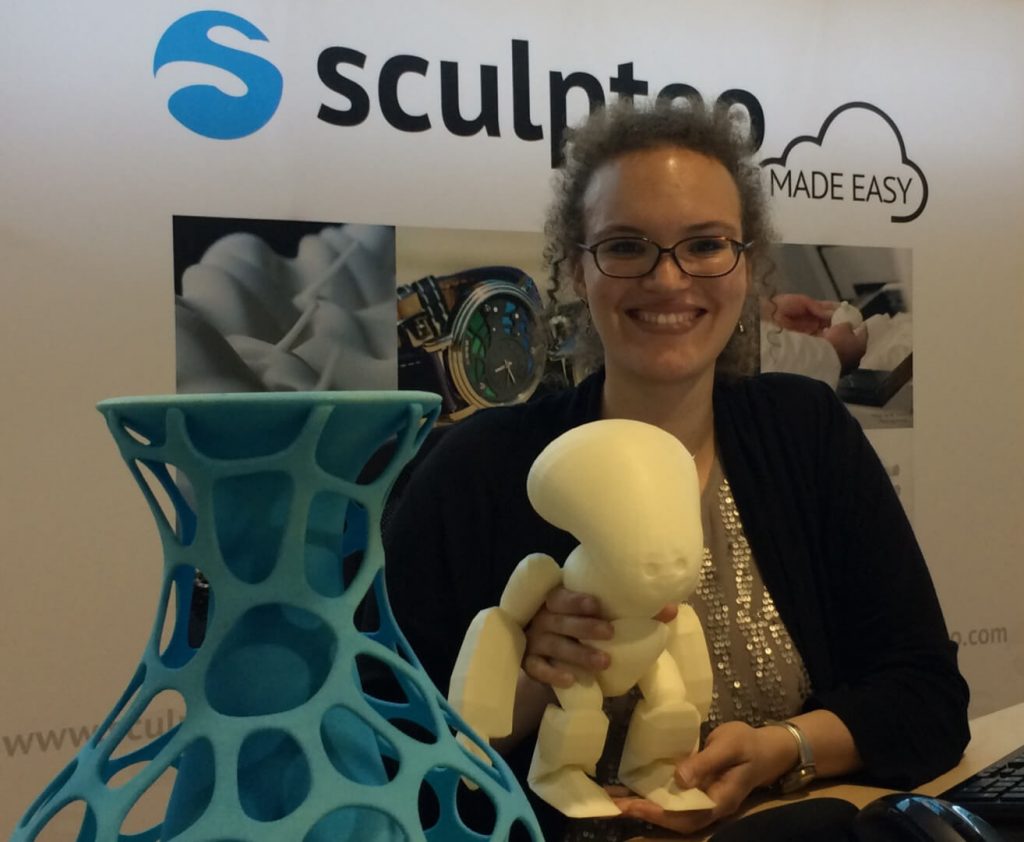 Nora Toure: Creating a Platform for Women in the 3D Printing Industry
At the core, "Women in 3D Printing" is a blog that features interview with female innovators and influencers within the widespread additive manufacturing industry, but it also offers a platform for woman to collaborate, network, and share their accomplishments with the world. Now, the organization includes a dedicated team and vast range of mentors. This blossoming support structure was a necessity for Toure, who continues to work full-time for Sculpteo while still trying to maintain the blog. After launching Women in 3D Printing, Toure became overwhelmed and surprised by the amount of women who were actually trailblazing across the 3D printing industry.
"All of a sudden, I saw women coming from all over to place to see me and tell me what they were doing. I have over 100 interviews done. I have a backlog of 200 women I need to interview. I'm like, 'Okay, there's actually a lot of us; we're just not visible.' So, now, instead of saying there's not enough women, I'm saying there's a lot of women in this industry, and we just have to have a place where we can actually be featured correctly," Toure says.
The platform has since transcended its original intention as a blog, also serving as a platform and networking hub for women in the industry. For instance, the organization hosts events in collaboration with Cyant, a 3D technology platform founded by Barbara Hanna, a fellow woman in 3D printing and industry pioneer. Over time, Toure has discovered that women are actually quite active in 3D printing, which she calls a "cross-industry."
"So, now, instead of saying there's not enough women, I'm saying there's a lot of women in this industry, and we just have to have a place where we can actually be featured correctly."
According to Toure, this is because the additive manufacturing field extends far beyond general tech, seeping into healthcare, fashion, marketing, law, and so on. Still, she has noticed that some are hesitant to label themselves as women in 3D printing due to their unrelated background. Nora generally refutes that by telling them: "Yes, you are. You're in this industry".
"I'm seeing a lot of female engineers, designers, business and marketing, women from the fashion industry, from the healthcare industry, the automotive industry, chemical industries. They're all into 3D printing, and that's really where the strength of the industry is, and that's why all our backgrounds are interesting, because we're all coming from different industries at first," Toure explains.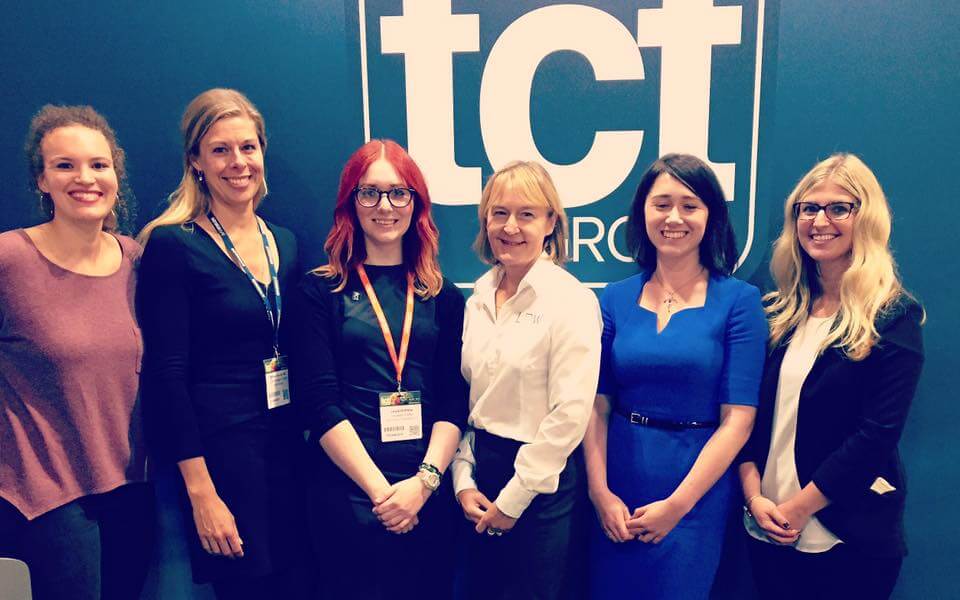 The Future for Women in 3D Printing (And How We Get There…)
As for the future of the Women in 3D Printing group, Toure dreams of a day where her organization becomes completely redundant. In other words, a day when the gender gap in tech is esstentially nonexistent.
"I say this even though I'm a woman in 3D printing, but I sincerely hope that within the years to come, groups like Women in 3D Printing won't make sense, and I'm looking forward to the day where I stop the group because there's no need for it anymore. When there's 50 percent women on stages, in companies, in top positions, and not only in marketing, we won't need the group anymore. I look forward to that day," she says with a tinge of excitement.
During our conversation with Toure, we also asked her what she would say to young women that are interested, but perhaps intimated by the male-dominated tech industry. For her, the main obstacle is realizing that "there's nothing to be scared about," and to just use the technologies around you, regardless of what your experience with them might be. "That's the strength of our work today, is that technology is globally democratized, and we all have access to it," she continues. "Technology is going to become as important as knowing how to read. We all need to know and be aware about technology. Otherwise, we're not going to move forward."
"I say this even though I'm a woman in 3D printing, but I sincerely hope that within the years to come, groups like Women in 3D Printing won't make sense."
At the moment, Toure has hundreds of interviews in the pipeline for her Women in 3D Printing blog, proving that the growing presence of female leaders throughout the industry can not be ignored. One of the main issue right now, she believes, is that 3D printing companies looking to hire female employees and women that would make great job candidates are lacking communication with one another. Toure told us that she receives a constant influx of resumes and job inquiries from interested women, while also speaking to tons of companies that are looking to hire. Thus, one of her upcoming goals is to connect 3D printing companies with these future faces of the esteemed Women in 3D Printing collective.
"I'd like to build more events to facilitate the kind of networking for hiring more women in the industry. They're looking for jobs out there – and the companies out there are looking for women in the industry to fill up the jobs. But, for some reason, they don't talk. I have no idea why. I haven't done this analysis yet, but they don't talk. Since they come and see me for that, I figured there may be something I can do there," Toure concludes.
License: The text of "Interview With Nora Toure: Breaking up the Boys Club With "Women in 3D Printing" Group" by All3DP is licensed under a Creative Commons Attribution 4.0 International License.
Subscribe to updates from All3DP
You are subscribed to updates from All3DP
Subscribe
You can't subscribe to updates from All3DP. Learn more…