Prior to the 3D Printshow in Berlin All3DP.com talked to some of the guest speakers in order to get insights into the 3D design and print industry of today and tomorrow.
Today's interview guest was Amir Fattal, Director Creative Projects at BigRep GmbH
Influence of 3D design and printing on design processes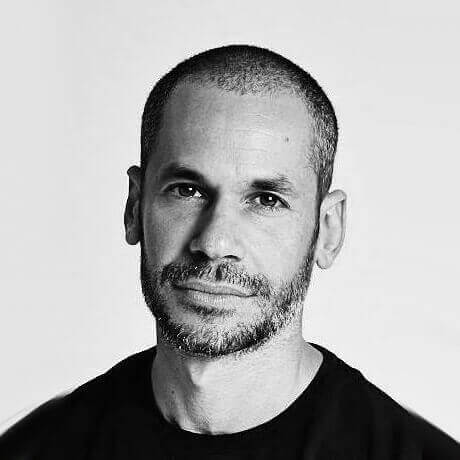 Q: What influence does 3D design and printing have on today's design processes?
A: The main thing about 3D printing in relation to design is that it is compatible with all 3D programs, which means that every design that is made with a computer program can be sliced and printed into a real object. It is an extension of the process that a designer is creating on the computer translated into reality. 3D programs provide many opportunities to play with scale, scanned objects and conceptual approach to any process that can provide a 3D image, like sound waves, for example. It brings all these different rendering of the physical world into the 3D realm and then back again to a real object through 3D printing. Another important point is the accuracy that these programs can reach, especially when creating different parts that need to work together.
New business models in the design sector
Q: How can 3D printing contribute to developing new business models in the design sector?
A: 3D printing is defiantly giving many opportunities for creating new business models, especially in relation to customizing products for costumers. The process of alternating and printing an object without the necessity of making a spacial handmade mold is making it by far more affordable and opens the door to many business ideas like customize headphones or sunglasses. On the production level, since the design is only data, it can be sent to any printer in the world, which saves a lot of time and money on shipping.
3D printing revolutionizes the approach to sculpture
Q: 3D printing just finds its way into art. Where do 3D printers make things possible that could not be done otherwise?
A: Artists approach to 3D printing works on different levels, it is revolutionalizing the approach to sculpture and at the same can give many possibilities for conceptual artists, who are interested in contemplating the process of production/reproduction and the translation of data from the internet into 3D objects.
It is being used by many traditional sculptures, who are looking for new ways to extend their three-dimensional work being figurative or abstract and play with scale of small handmade models that can be enlarged to any size. It also provides a way to reflect on alternating reality by using scanned objects that are later transformed in the computer program into something new. Lately, one can see many of the post-internet artists using 3D printing to reflect on the influence of date sharing and access to online communities. As 3D printing becomes more integrated into our everyday life, I am sure that we would see it mirrored more and more in art.
Profile: Amir Fattal
Amir Fattal is an independent curator, artist, and business developer for art and culture. As Director of Creative Projects for BigRep GmbH, Fattal is in charge of developing creative projects with architects, artists, designers and material researchers. BigRep is dedicated to broadening the possibilities of large-scale 3D printing in the creative world, and part of that mission is to initiate and develop new art projects by connecting designers with the BigRep technology and science team.
Among the projects that Fattal has directed are: The Atelier Program in the Berlin Funkhaus and The Funkhaus Art Prize. He is the Founder and Director of the Tape Modern Berlin exhibition series in Heidestrasse (2008-2012). He has also curated numerous exhibitions in Galleries and museums both in Germany and internationally
License: The text of "Interview with Amir Fattal, BigRep" by All3DP is licensed under a Creative Commons Attribution 4.0 International License.
Subscribe to updates from All3DP
You are subscribed to updates from All3DP
Subscribe
You can't subscribe to updates from All3DP. Learn more…