Working towards sustainable technology (and potentially future products), a group of whizz kids take part in the first Apple Summer Camp.
In Cupertino, California, a group of 25 school kids have attended a summer camp hosted by the technology giant Apple. Given creative free rein, they've developed potentially the next big thing in consumer technology; a water-saving shower head, a new version of the Apple Watch, and a "smart" water bottle.
The Engineering Technology Camp (ETC) is a new initiative that invites a select group of high school students from across the US to attend a special programme at its world-famous headquarters in Cupertino, California.
Students have a rare and exciting glimpse behind the scenes at the company over the course of four weeks. They also have the opportunity to work in small groups and collaborate closely with Apple hardware engineers through a variety of hands-on workshops, lab tours, and roundtable discussions.
Last but not least, they have access to rapid prototyping tools like 3D modelling software and 3D printing hardware. Is that an Ultimaker 2+ in the picture below, or do our eyes deceive us?
Technology site The Verge visited this year's ETC while it was in session, and provided a tantalising glimpse of the products in development.
They report that two conditions have been laid down for participants. Firstly, that their prototypes are required to work with Apple software or hardware in some way. Secondly, that they comply with the theme of sustainability.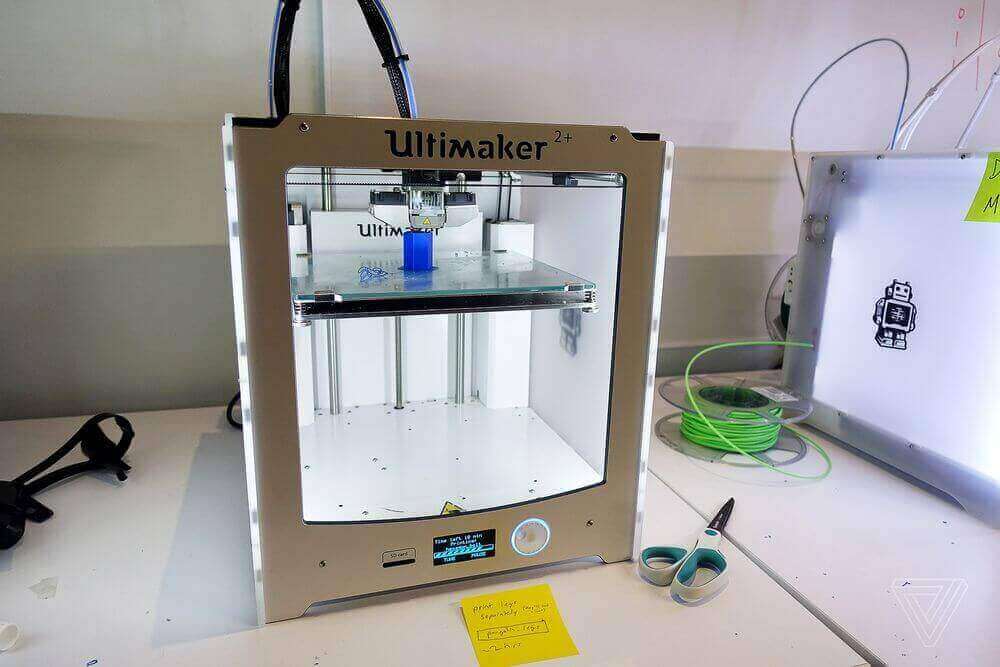 The Apple Summer Camp Kids Are All Right
Don't Miss: Ultimaker 2+ Review – Is It Still State-Of-The-Art in 2018?
Apple says it worked with organizations like the National Society of Black Engineers, the National Center for Women & Information Technology, and the Thurgood Marshall College Fund. The goal is to encourage students from diverse backgrounds and communities to apply.
The importance of programmes like the Apple Summer Camp is that technology companies can better connect with underrepresented groups. Moreover, they can recognise and support future engineering talent.
Dan Riccio, Apple's senior vice president of hardware engineering, said in an interview:
"As time has gone on it's become a bit more competitive to get the best students to visit Apple, so we figured we should take a look at an opportunity to go deeper into a the supply chain, if you will. And get a hold of some of the best and brightest folks; introduce them to science, technology, and products; and also broaden our own skill base in terms of diversity."
The month-long camp culminates in product presentations. At the last day of the ETC, the high school students showed their products to Riccio and the other Apple employees who have been running the camp.
Ironically, the students are also learning to be as cagey and secretive about their prototypes as Apple. When a journalist enquired with a group of students whether they plan to continue working on their products after the Apple summer camp ends, one student said:
"I think we've all had that thought, but we signed an agreement, so… we can't say anything."
Source/Images: The Verge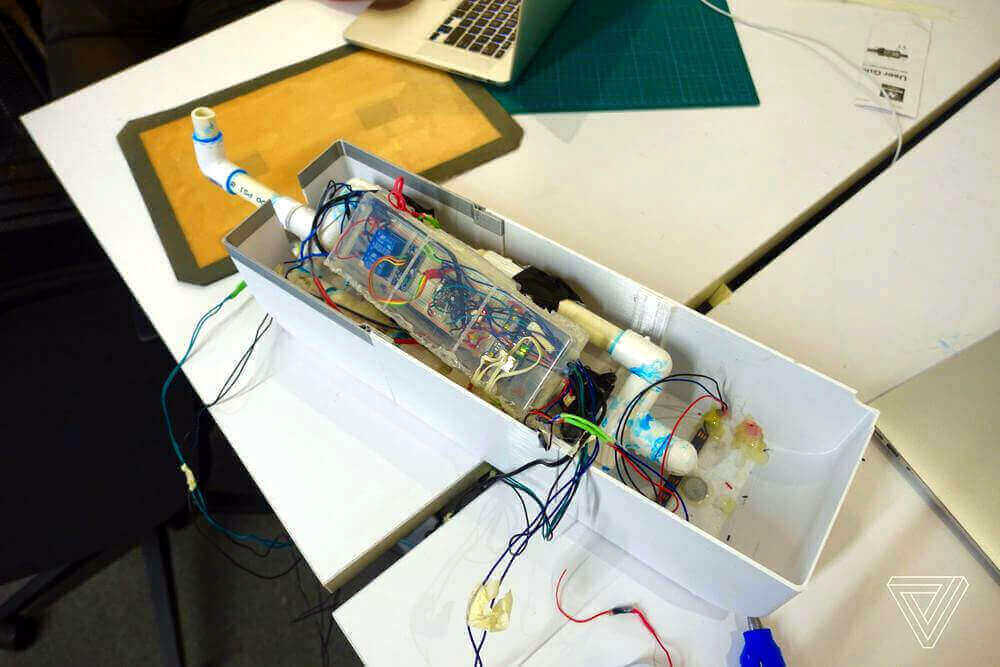 License: The text of "Kids 3D Printing Insanely Great Stuff at Apple Summer Camp" by All3DP is licensed under a Creative Commons Attribution 4.0 International License.
Subscribe to updates from All3DP
You are subscribed to updates from All3DP
Subscribe
You can't subscribe to updates from All3DP. Learn more…