Humanity is a few steps closer to experiencing life on Mars, with an innovative new VR project called HP Mars Home Planet.
A new project called HP Mars Home Planet seeks to virtually colonize our closest neighbor in the solar system. The official launch came this week at the SIGGRAPH 2017 computer graphics conference in Los Angeles. Participation is open to everyone, from designers to inventors, space enthusiasts to experts.
The scope of HP Mars Home Planet is rather grand. Participants must collaborate on designing and engineering an urban area for ONE MILLION inhabitants on Mars. These visions of the future will then come alive through virtual reality and photo-realistic rendering.
Partners on the project are PC manufacturer Hewlett-Packard, computer graphics card maker NVIDIA, and the Technicolor Experience Center (TEC). According to Logan Brown, executive producer of the TEC:
"Mars Home Planet is a fantastic opportunity to explore how this evolving medium will shape our future. It will provide opportunities to solve some of society's greatest challenges – from planning the cities of the future to helping medical patients feel less pain, to connecting families across the globe."
There will be three phases of HP Mars Home Planet. First up us the Concept Phase,where participants must imagine and illustrate a vehicle, building, infrastructure or product. It will ultimately form part of the surrounding ecosystem for colonists.
Submissions are welcome on anything from scanned napkin sketches with crayons, to 3D renderings, to a bitmap image and a text description.
HP Mars Home Planet Seeks to Reinvent Life on Mars
Powerful software, hardware and cutting-edge technologies will be necessary to create a realistic simulation. Mars is a a planet with vast deserts, virgin territories, and similarly forbidding terrain. To help participants, HP, Technicolor and NVIDIA are providing some powerful tools to build an impressive experience.
For starters, there's the NVIDIA VRWorks Software Development Kit (SDK). This offers technologies such as VR SLI, Single Pass Stereo and Lens Matched Shading to help improve the performance, efficiency and image quality of VR rendering. There's also VRWorks 360 Video, Audio and PhysX to bring realistic sound, touch and physical simulations to VR environments.
Participants can create digital models of their concepts using Autodesk design software, then later brought to life in 3D using Unreal Engine and HTC Vive. Technicolor will provide technical supervision, leading to an ultra-realistic simulation of what life on Mars could be like.
Rick Champagne, worldwide segment manager HP Z workstations said in a statement:
"Mars Home Planet is an HP and NVIDIA-led project to create a VR experience for humanity's future on Mars. Continuing our work with Technicolor, a leader in high-quality immersive experience, with the help of the world's creative community, everyone on Earth will be able to experience what life on Mars might be like."
Phase Two, or the Modeling Phase, will launch on 15 November at Autodesk University, where the Concept winners will be announced. The third, Rendering Phase, launches at the NVIDIA GPU Technology Conference in March 2018. The overall winners will be announced by HP at SIGGRAPH 2018.
Participants can go here to register now. The first 10,000 registrants will have access to the Fusion Mars 2030 download code and terrain files.
Source: NVIDIA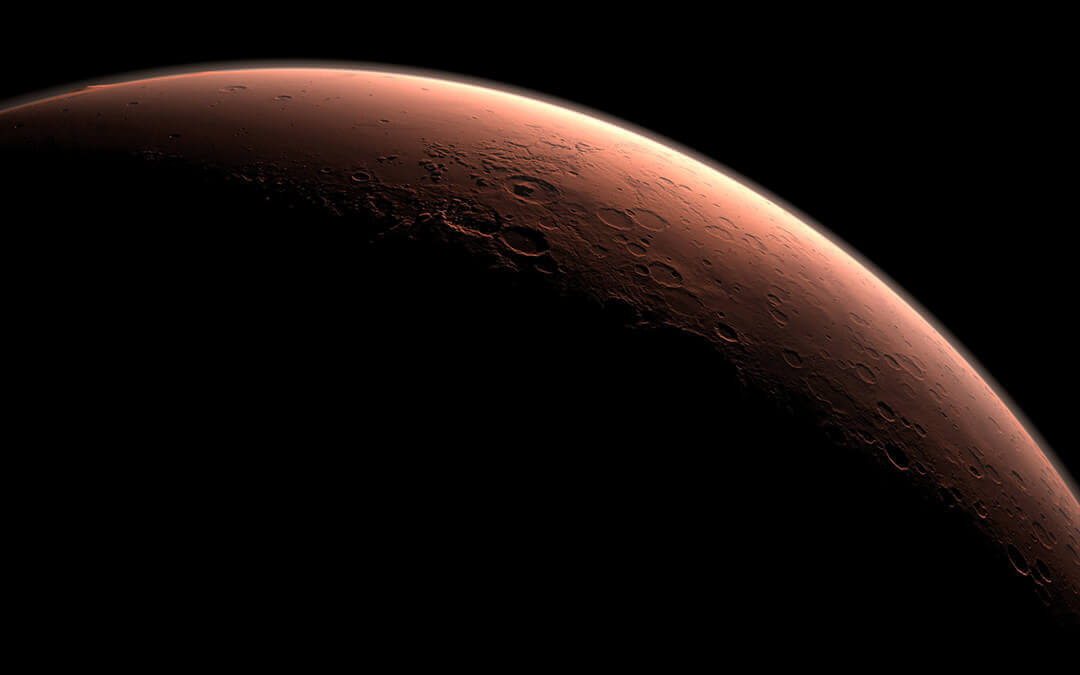 License: The text of "HP Mars Home Planet will be a Virtual Reality Space Oddity" by All3DP is licensed under a Creative Commons Attribution 4.0 International License.
Subscribe to updates from All3DP
You are subscribed to updates from All3DP
Subscribe
You can't subscribe to updates from All3DP. Learn more…