Sculptor Malcolm DeMille describes his use of 3D printing to develop the iconic rooster trophy for the Sanderson Farms Championship.
For professional golfers on the PGA Tour circuit, the path to victory is paved with memorable swings and historic awards. The iconic green jacket, the shiny Ryder Cup, and more recently, "Reveille the Rooster", one of the most unique and distinctive trophies of them all.
This brazen and life-like fowl memento is granted to the winner of the annual Sanderson Farms Championship in Jackson, Mississippi. The beloved rooster stems from a collaborative idea between Joe Sanders, CEO of Sanderson Farms, and California artist Malcolm DeMille.
In a recent interview with SBNation, DeMille explained the development process behind Reveille. In turn, he revealed that 3D printing technology played a key role in the production of this treasured cock trophy.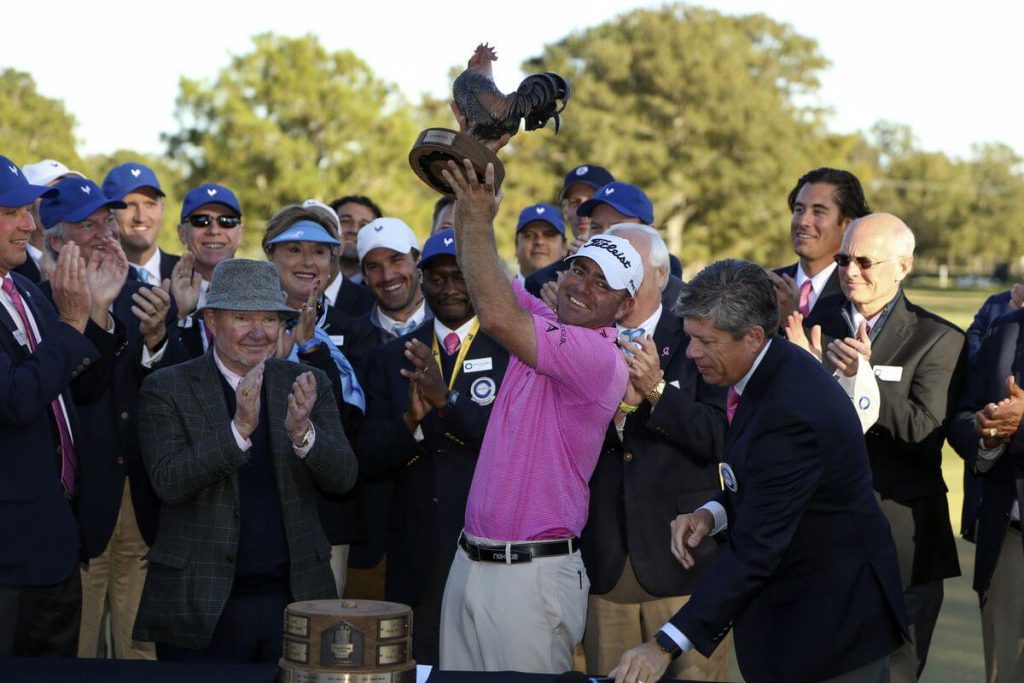 DeMille Uses 3D Printing and "Digital Clay" to Create Reveille the Rooster
Working as a sculptor for decades, DeMille has adopted digital tools like 3D modeling software into his creative process. In the case of Reveille, he first sculpted the iconic rooster from 'digital clay'. The software enables him to "feel and create with clay inside the computer and see it in a form".
Following this, DeMille 3D printed mini renderings of the trophy to get a physical feel for his creation. These test prints allow the sculptor to check proportions, observe the "attitude of the piece", and also garner approval from Sanderson Farms. Additionally, DeMille also applied sculpting clay to the 3D printed model of Reveille.
"In the computer there's still that other dimension — you can't see or feel or sense the backside. You can't envision it in the whole round. So I can't totally trust making it in the computer and popping it up in the printer and printing it out. You still gotta have it, and hold it, and work it," says DeMille.
Once the prototyping phase is complete, Reveille the Rooster is made into six different molds that are cast in bronze, polished, and welded together. The final result is a "cocky" rooster with attitude, providing a balanced mixture of humor and pride to the golfers who leave the Sanderson Farms Championship victorious.
While DeMille himself is more of an artist than trophy maker, 3D printing provides indisputable advantages to the production of celebratory awards. With the ability to personalize and quickly generate prototypes, many ingenious trophy ideas are now teeing off from the 3D printer bed.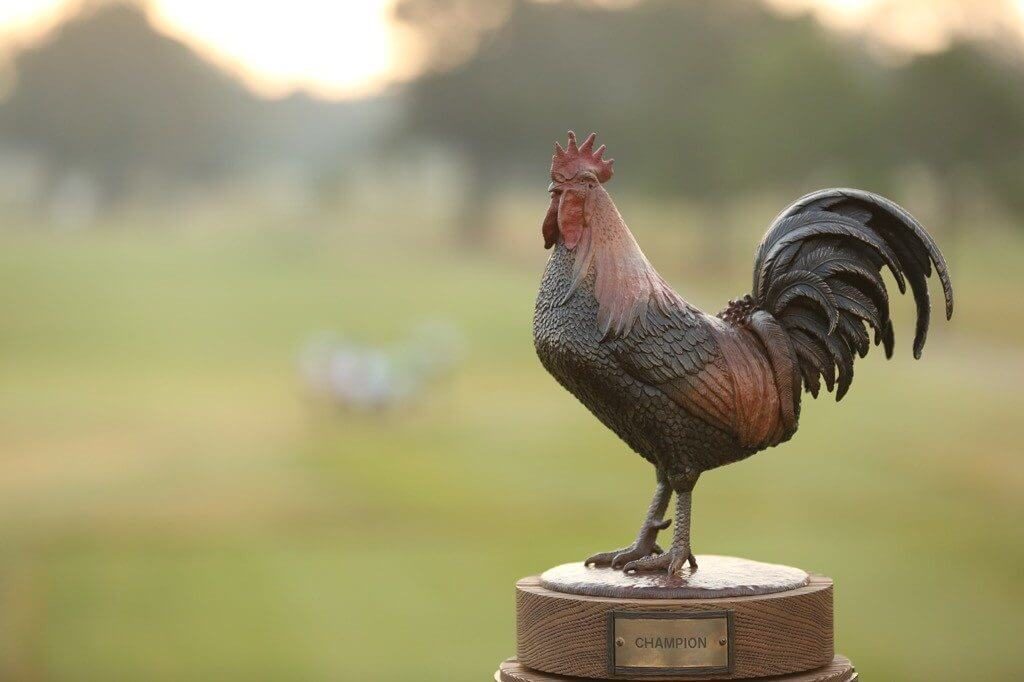 Source: SBNation
License: The text of "How 3D Printing Helped Create the PGA Tour's "Reveille the Rooster" Trophy" by All3DP is licensed under a Creative Commons Attribution 4.0 International License.
Subscribe to updates from All3DP
You are subscribed to updates from All3DP
Subscribe
You can't subscribe to updates from All3DP. Learn more…