Looking for information on GrabCAD? We've accumulated the most important facts in this company profile.
11 Facts on GrabCAD
1. Full Name
GrabCAD Inc.
2. Company Information
Paving way for the Open Engineering movement worldwide, GrabCAD's efforts to get products to market faster whilst connecting people, content and technology have resulted in a very exciting platform. The online community aims to promote knowledge and CAD file upload sharing for professionals within the mechanical engineering arena. You can also use GrabCAD to find talent in this sector via community users, as well as a number of further relevant resources (curriculum support, management tips or case studies).
3. History
GrabCAD was formed in 2009, when two Estonian mechanical engineers noticed huge problems with their industry – particularly in terms of connectivity and communication. In an attempt to embrace newer internet-based technology systems, the founders wanted to create a platform to revitalise a stagnant industry by promoting openness and collaboration online.
After significant development, investment, and even acquisition by Stratasys in 2014, GrabCAD is used by engineering professionals worldwide – who make use of its free CAD model library and engineering competitions platform. In a time when location is an almost irrelevant aspect of collaborative project management and contribution, GrabCAD's ability to seamlessly sync work between different individuals and groups enables users of the platform to successfully complete assignments as a team from different places. The platform also stands as a marketplace to connect engineers with CAD-related jobs.
4. Products
As an online platform, GrabCAD does not offer any physical hardware products as such. However, there are some key features to the site – three of which are particularly notable.
Workbench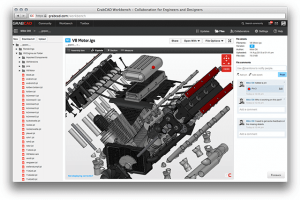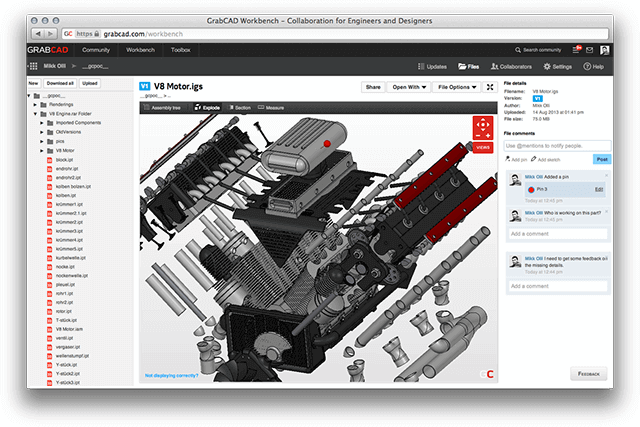 Launched in 2013, Workbench is a free cloud-based collaboration solution that helps engineers manage, share and view CAD files. Hosted on a cloud architecture, it allows multiple engineers to securely engage with a single design at one time, whilst also being simple enough to share externally with non-CAD users.
Community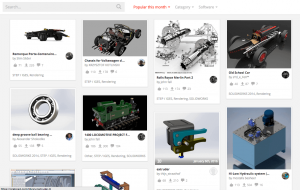 Today, the the platform's community consists of over 2,000,000 users, and is nearing over 670,000 open source models. Challenges and tutorials are also available on the Community site.
Toolbox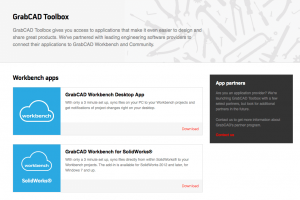 This feature enables Workbench users to access third-party CAD applications that run on GrabCAD's platform. Currently, there are four apps available from Keyshot, Autodesk, IronCAD and Solid Edge, but GrabCAD is focused on drawing in new CAD application developers to grow Toolbox's usefulness to engineers.
5. Founders
Hardi Meybaum and Indrek Narusk, 2009
6. CEO
Hardi Meybaum left December 2015, currently no CEO (as of January 2016).
7. Employees
55
8. Headquarters & Address
GrabCAD Inc.
38 Cameron Ave Suite 250
Cambridge, MA 02140
USA
9. Contact & Telephone
Email: info@grabcad.com
Telephone (US): +1 (617) 825 0313
10. Website
11. Facebook & Social Media
License: The text of "GrabCAD: Company Profile in 11 Facts" by All3DP is licensed under a Creative Commons Attribution 4.0 International License.
Subscribe to updates from All3DP
You are subscribed to updates from All3DP
Subscribe
You can't subscribe to updates from All3DP. Learn more…