Looking to furnish your new home with something unusual? Take a look at this Scandinavian-inspired 3D printed furniture by Jon Christie.
Don't Miss: Parallel Goods Launches Entryway Collection for 3D Printing
Among its many uses, 3D printing for furniture design is a great way to enhance chairs and tables using modified parts — just ask former DJ Jon Christie.
Christie is working on modern furniture using both traditional craftsmanship and 3D printing technology. The result is elegantly funky and modern.
"When I took my first trip to Denmark with my wife I couldn't believe the furniture I was seeing in people's houses," Christie told i.materialise.
"This didn't look like any furniture I had ever seen before and I had never seen people take such pride in it either, " he says. "I instantly fell in love with these beautiful, elegant, timeless designs."
After that fateful journey, Christie was inspired to design his own furniture. He learned everything he could about furniture and lighting, with an emphasis on mid-20th century and Modernist design.
Jon Christie's Furniture Blends Tradition and 3D Printing
Christie's final year at university was spent creating beautiful furniture he could be proud of. "The furniture I admire most has a high degree of craftsmanship, features beautiful natural materials and has proved to be timeless," he says.
He especially focuses on how 3D printed joints can assist the craftsman. By streamlining these complex elements, the pieces are quicker to build. But before this project, Christie was entirely new to 3D printing:
"I didn't know anything about 3D printing but through a lot of trial, error, sweat, and tears I like to think I've become something of an expert and have now mastered the substitution of tricky woodworked parts with 3D printed joints."
Firstly, he uses Rhinoceros software to design each joint. To build his prototypes, Christie sends these models to i.materialise for printing. His material of choice is natural white polyamide.
Why? Because polyamide doesn't require any post-processing. And, as Christie points out, "it has a wonderful granular surface which people can't stop touching."
In addition to 3D printing, Christie also uses traditional crafts skills. Every single component has a function and blends traditional skills and technology together.
"It is important to me that 3D printing isn't seen as a replacement for these traditional skills," he adds, "but another tool for the maker to use to complement them."
Christie believes that this allows for cheaper distribution and mass customization. As well as this, less waste is produced and production times are sped up too.
Interested in learning more about Christie's work? Check out his website here. 
Source: i.materialise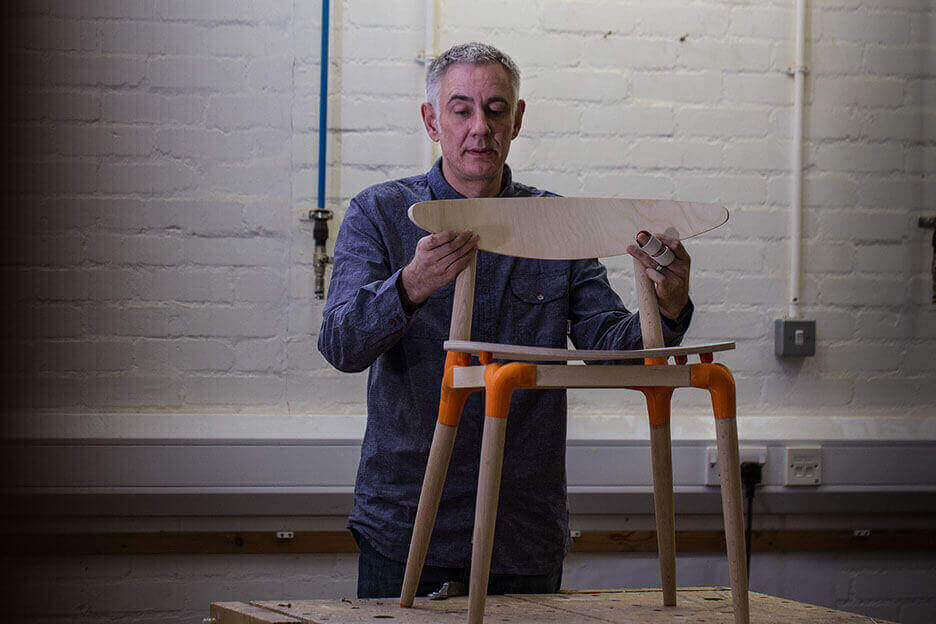 License: The text of "3D Printed Hybrid Furniture Designs by Jon Christie" by All3DP is licensed under a Creative Commons Attribution 4.0 International License.
Subscribe to updates from All3DP
You are subscribed to updates from All3DP
Subscribe
You can't subscribe to updates from All3DP. Learn more…