In just four months, a team of Australian engineers designed, 3D printed, assembled, and tested an aerospace rocket engine.
3D printing technology has shown its usefulness in a number of applications, but few sectors have benefited like the aerospace industry. The development process for rocket engines is being rejuvenated by additive manufacturing, allowing for faster, more complex production. In the past, we've seen 3D printed rocket testing undertaken by the likes of NASA and MIT, and now Australian researchers are joining these prestigious ranks.
Engineers from Monash University and the school's spin-out company Amaero recently partnered up for Project X. In this collaborative effort, the team designed, 3D printed, assembled, and tested an aerospace rocket engine in just four months.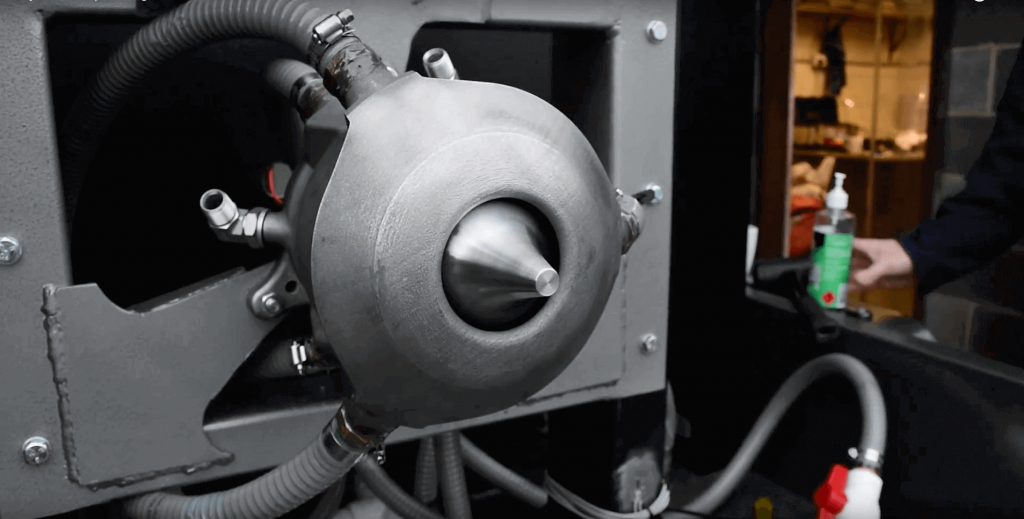 Project X: Using 3D Printing Technology to Enhance Rocket Performance
The rocket has an "aerospike" design, contributing a bell-shaped configurations that is different from most other rocket models. This type of engine works by firing gases along a spike and using atmospheric pressure to create a virtual bell. The unique shape of the spike allows for higher efficiency at higher altitudes. However, the complex shape is difficult to produce with traditional manufacturing processes, which is where 3D printing comes into play.
But the most impressive aspect of Project X is the four month time period it took to 3D print and successfully test the jet engine rocket. According to the Monash University researchers, 3D printing technology helped speed up the production process and also enhance the overall performance of the rocket.
"We were able to focus on the features that boost the engine's performance, including the nozzle geometry and the embedded cooling network. These are normally balanced against the need to consider how on earth someone is going to manufacture such a complex piece of equipment. Not so with additive manufacturing," says Graham Bell, the NextAero project lead.
Two years ago, Monash University researchers became the first in the world to 3D print a jet engine. This led the engineering team to found Amaero, an additive manufacturing specialist that is winning contracts with major aerospace companies. The company enables Australian companies to design, 3D print, and test metal components. The 3D printing specialist services clients in many fields, from aerospace to medical.
Now, with the success of Project X, the team has launched another venture called NextAero. They plan to take their new concepts to the International Astronautical Congress in Adelaide later this month.
You can check out footage from the manufacturing and testing process below.
Source: Business Insider
License: The text of "3D Printed Aerospace Rocket Engine Successfully Tested by Australian Engineers" by All3DP is licensed under a Creative Commons Attribution 4.0 International License.
Subscribe to updates from All3DP
You are subscribed to updates from All3DP
Subscribe
You can't subscribe to updates from All3DP. Learn more…