MIT Rocket Team, working with Markforged, 3D print a rocket motor using plastic. It successfully fired, breaking new ground in rocketry.
MIT's student group Rocket Team has proven new possibilities in rocket construction with the successful firing of a rocket motor 3D printed in plastic.
Plastic and fire so close together may sound like a disaster waiting to happen, but the team believe this could be a cheaper way of developing rockets.
They also claim to be the first people to ever fire a plastic rocket motor. The team spent two weeks working with a Markforged Mark-Two 3D printer. This advanced desktop printer typically retails for $13,499.
Markforged supported the team on this project. They helped them design and then print the necessary pieces to pull off this "historic accomplishment."
If you're wondering what the point of this all is, the Rocket Team explains that metal printers are expensive. NASA, and SpaceX are able to afford the huge sums. However, small teams and hobbyists could benefit from being able to use a lower-cost plastic printer.
Check out the video below to see the 3D printed rocket motor case in action:
MIT Rocket Team Blasts Off Again
As you can see in the video, the first test went well. The rocket motor produced thrust. It also achieved supersonic flow. In addition to the rocket functioning as expected, the 3D printed casing survived such aggressive treatment with only a small amount of erosion around the throat.
The team created the case purely for single use. However, given the minimal wear and tear it experienced, they decided to give the test another go. Using a more energetic propellant, they expected this test to kill the case.
As expected, the throat eroded quickly and became too large to maintain supersonic flow. The team explains: "The rocket's combustion became unstable, the flow through the nozzle was subsonic, and little thrust was produced."
However, they're happy with the work overall and are already developing a follow up. Next, they'll be exploring larger engines, resilient motors and even flight hardware. Eventually, the team hope to develop plastic-hulled rockets which are powerful enough to fly.
Source: MIT Rocket Team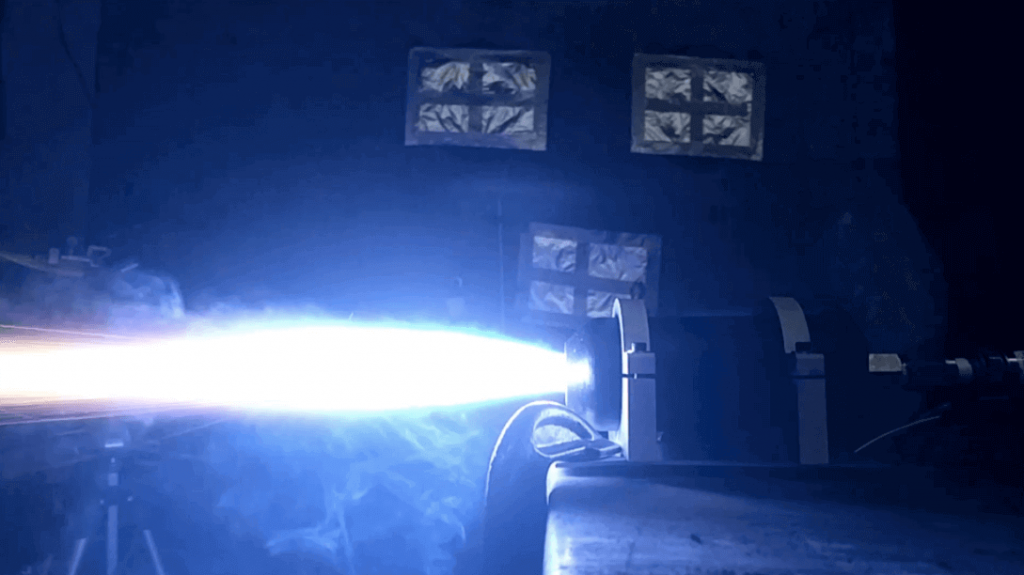 License: The text of "MIT Rocket Team Blasts Off with Plastic 3D Printed Rocket Motor" by All3DP is licensed under a Creative Commons Attribution 4.0 International License.
Subscribe to updates from All3DP
You are subscribed to updates from All3DP
Subscribe
You can't subscribe to updates from All3DP. Learn more…