Popular 3D designer Agustin Flowalistik has launched a GoFundMe campaign for the continued development of his projects.
If the name isn't familiar, the work of Agustin Flowalistik certainly will be. His distinctive 3D designs have popped up all over the 3D printing landscape, ranging from low-poly Pokemon to Halloween masks to Campbell Planter upcycling.
The critical thing is that Flowalistik has made these top-quality designs freely available, and never solicited payment. Anyone who enjoys 3D printing — and has an eye for good design — has benefited from his talent and generosity.
Now the time has come for the 3D printing community to give back. Flowalistik needs new computer equipment for the continued development of his projects. To this end, he's set up a GoFundMe page for donations. He said:
"During the past three years I've been sharing all my projects with the community for free, but my old laptop is not properly working anymore and I've had to stop developing some projects. I'm raising funds to upgrade my old equipment, and in exchange I will develop all the projects and share them for free, being all of them open-source and with all the source files available."
As is typical with a crowdfunding campaign, there are also reward tiers available. The bigger your donation, the bigger and more exclusive the prize.
Using the Pokemon numbering system as a springboard, backers will receive a limited edition low-poly model out of 151. Higher pledges will receive rarer items.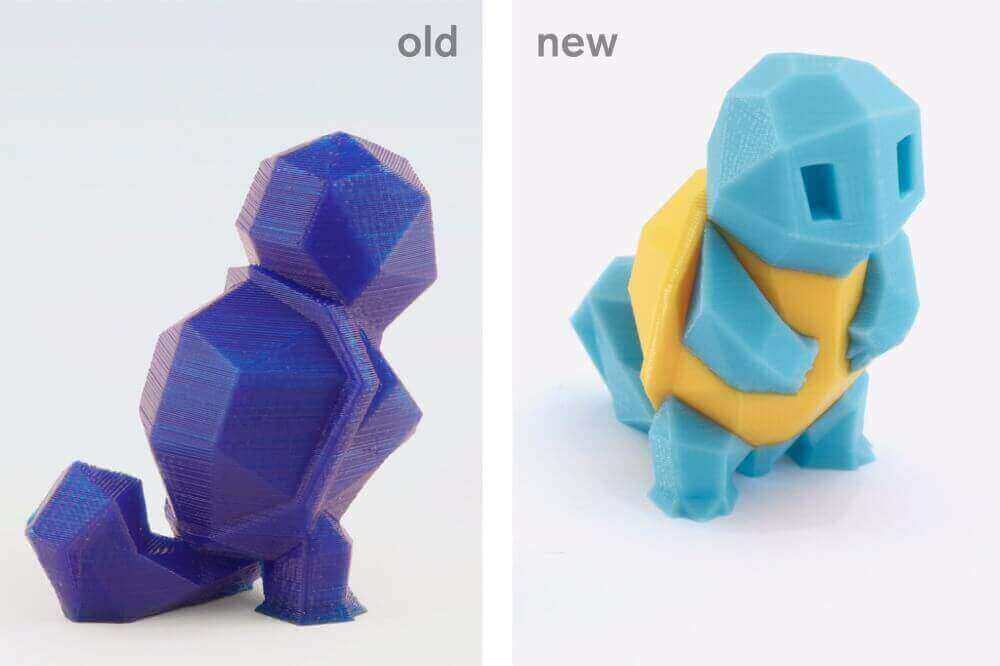 Flowalistik Experimenting with Multiextrusion 3D Prints
So what are these new projects that Flowalistik is working on? The first phase, indicated by the GoFundMe page, is to update his library of models to multi and dual-extrusion compatibility.
This is in keeping with a renewed focus from the 3D printing industry on dual and multi-extrusion, as heralded by the recent launch of the Ultimaker 3.
He's also promised new additions to his low-poly Star Wars series, a pair of R2-D2 and C3P0 droids.
And in a teaser image given on his Instagram account, Flowalistik showed how far his experiments in multiextrusion had progressed.
He showed a low-poly Squirtle model with a unique feature; printing in blue and yellow filament, and then blending the two to produce a shade of green.
"Multicolor 3D printing is my main research area at this moment. With your support I will be able to learn, study and share all the information I gather with my multicolor experiments," he says.
It's exciting stuff, and if you support him in his endeavors, you'll be sharing in the benefits.
Oh and hey, if you're feeling especially generous, there's plenty more 3D printing projects deserving of your support on platforms like GoFundMe and Patreon.
In the case of Patreon, Gina Häußge is seeking contributions for the continued development of her open source OctoPrint project. Make with the clicky!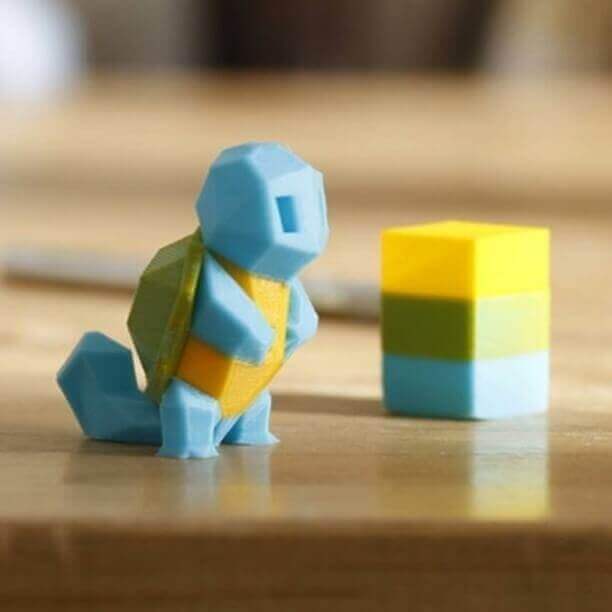 License: The text of "Flowalistik on GoFundMe, Experiments with Multiextrusion" by All3DP is licensed under a Creative Commons Attribution 4.0 International License.
Subscribe to updates from All3DP
You are subscribed to updates from All3DP
Subscribe
You can't subscribe to updates from All3DP. Learn more…