The UK-based Airbus Defence and Space is developing metal 3D printed radio-frequency (RF) filter prototypes for telecom satellites.
Beyond the confines of planet Earth, 3D printing technology has become a popular manufacturing technique for matters of space exploration. Last week, Russian astronauts aboard the International Space Station (ISS) deployed a 3D printed satellite for the first time ever.
Now, the UK-based Airbus Defence and Space is working with metal 3D printing to create waveguides for telecom satellites. The technology enables the manufacturers to streamline the production of radio-frequency filter prototypes.
These RF waveguide filters are a critical part of the satellite infrastructure, helping to screen out unwanted radio frequencies (RF) and allowing others to pass through.
The project is a continuation of research conducted by the European Space Agency (ESA) back in 2015. The study focused on the benefits of using metal 3D printing RF components. The results have since been carried on by the European aerospace giant Airbus.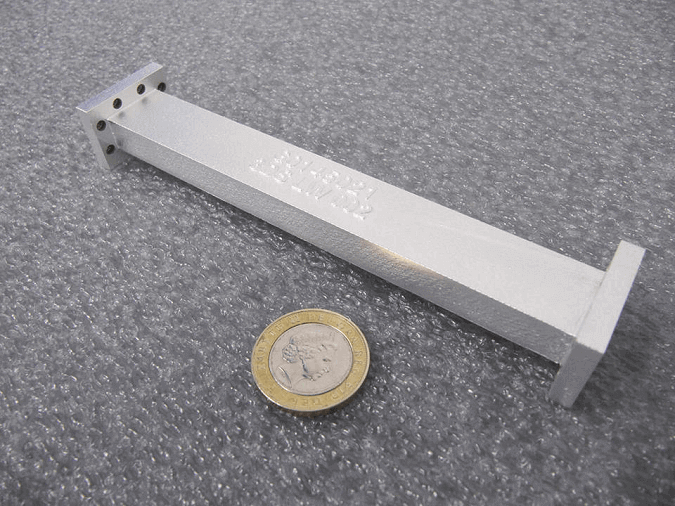 The Benefits of Metal 3D Printing on Telecommunication Satellites
By using additive manufacturing technology, the team is able is improve overall performance while lowering production costs and mass. Airbus Defence and Space is using an industrial metal 3D printer from 3D Systems.
"The main benefits of a monolithic design enabled by 3D printing are mass, cost and time. The weight is reduced because there is no longer the requirement to have fasteners," says Paul Booth, an engineer with Airbus.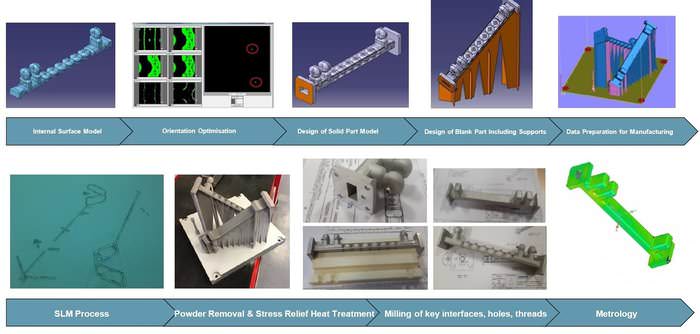 3D printing allows for greater design freedom and eliminates certain constraints that come attached with traditional manufacturing techniques. Specifically, the team achieved faster turnaround times, reduced production costs, and a 50 percent cut in overall mass. They hope to further decrease the weight through design optimization. This also includes the integration of other RF filet designs that offer different degrees of functionality.
In this case, Airbus Defence and Space 3D printed a trio of aluminum parts. After a variety of post-processing methods, they test the parts in launch and orbital simulations, including extreme vibration, vacuum, and temperature conditions. While all three parts managed to surpass performance requirements, the 3D printed filter that was silver-plated using electrolysis was the ultimate winner.
All in all, this spectacular use study shows the potential value that metal 3D printing can provide to advanced aerospace applications. By reducing manufacturing costs and mass of RF filters, Airbus Defence and Space are able to deliver more capable telecom satellites.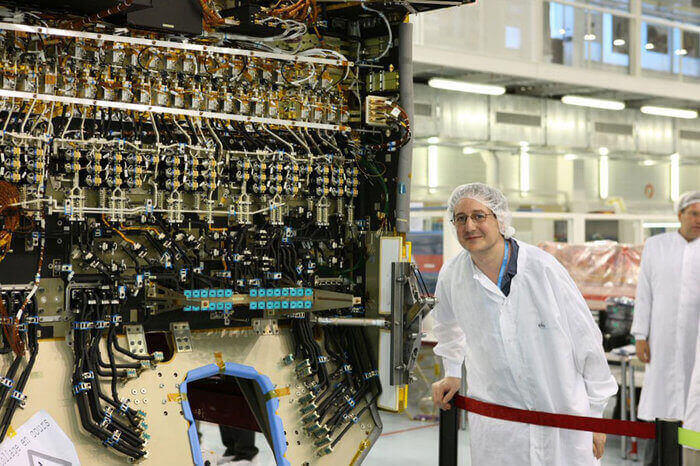 Source: ESA
License: The text of "Metal 3D Printing Used to Produce Waveguides For Telecom Satellites" by All3DP is licensed under a Creative Commons Attribution 4.0 International License.
Subscribe to updates from All3DP
You are subscribed to updates from All3DP
Subscribe
You can't subscribe to updates from All3DP. Learn more…