ESA is 3D printing CubeSat with a unique PEEK plastic that's tough and conducts electricity, potentially leading to cheaper, faster missions.
Don't Miss: ESA Shares Results of 3D Printing with Simulated Mars Soil
The European Space Agency (ESA) is 3D printing CubeSat structures that incorporate their own electrical lines.
What's a Cubesat, exactly? A CubeSat is a cheap "nanosatellite" which is literally a box; they're sturdy, stackable electronic boards sitting inside a standardized 10 cm square unit.
First meant for educational tools, CubeSats are increasingly being put to active uses in orbit. And now the design is refined further by 3D printing them with a hard, electrically conductive plastic.
In the future, these miniature satellites could be ready to deploy by simply slotting their instruments, circuit boards and solar panels neatly into place. According to Ugo Lafont at the ESA Materials' Physics & Chemistry deparment:
"We've been looking into 3D printing using 'polyether ether ketone' – or PEEK. PEEK is a thermoplastic with very good intrinsic properties in terms of strength, stability and temperature resistance, with a melting point up around 370ºC. PEEK is so robust that it can do comparable jobs to some metal parts."
In a technical first, ESA made their printable PEEK electrically conductive by adding specific nano-fillers to the material. The resulting PEEK CubeSat structures are capable of flying in space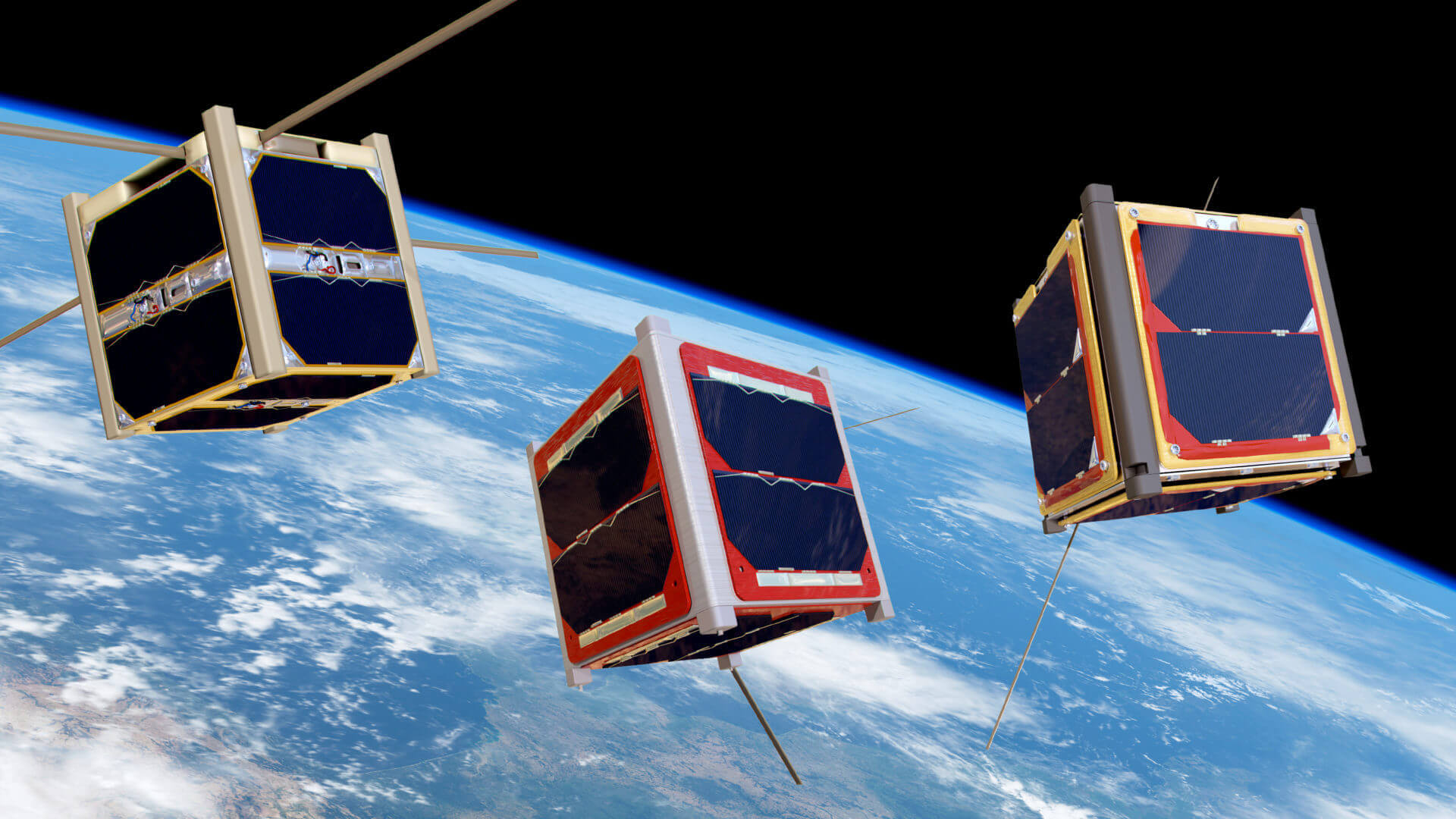 CubeSat Paves the Way for 3D Printing with PEEK in Space
Perhaps the bigger impact is not just concerning CubeSat, however, but the uses for the PEEK material itself.
The Materials' Physics & Chemistry team is now collaborating with the ESA Directorate of Human Spaceflight and Robotic Exploration on a space-optimized PEEK 3D printer.
Initially it will be tested on 'zero-g' aircraft flights, then eventually in the service of astronauts on the International Space Station. Ugo continues:
"PEEK and comparable thermoplastics are robust enough to find a lot of practical uses, plus the added option of electrical functionality. Space Station crews end up needing all kinds of items, all of which currently require transport from Earth: everything from screws and water valves to hermetic containers and water valves. All of these could be 3D printed instead – even toothbrushes – since PEEK is biocompatible."
Not only would 3D printing these items in orbit be substantially cheaper, it'd be a huge boost to long-term maintenance. These plastic items can later be recycled, reducing the scarcity of materials in space and making human missions to space more self-sustaining.
And the first major application for 3D printed PEEK is already in progress; a small structural part will fly on the Meteosat Third Generation weather satellites at the end of this decade.
Source: ESA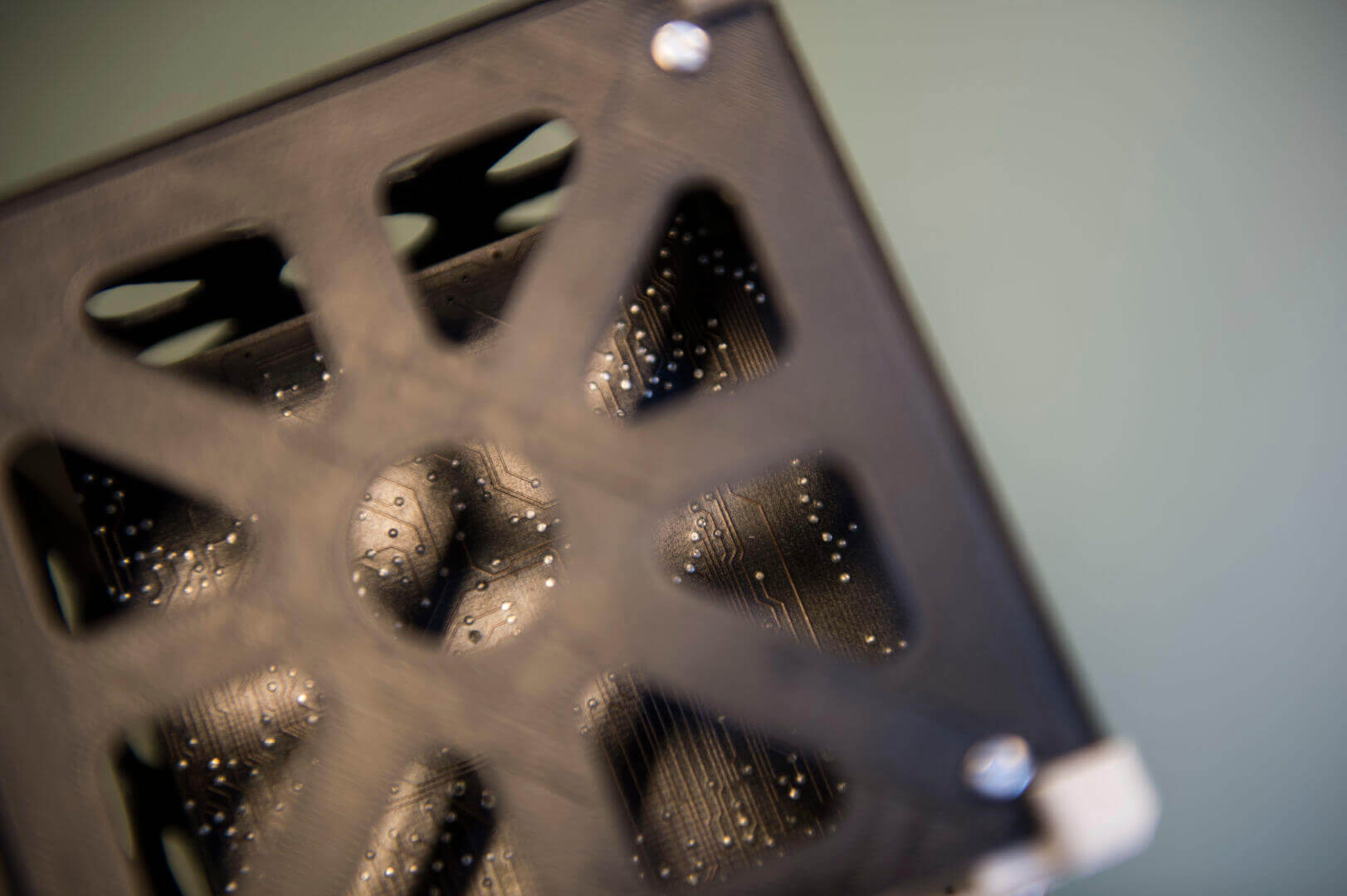 License: The text of "ESA is 3D Printing CubeSat for Faster and Cheaper Missions" by All3DP is licensed under a Creative Commons Attribution 4.0 International License.
Subscribe to updates from All3DP
You are subscribed to updates from All3DP
Subscribe
You can't subscribe to updates from All3DP. Learn more…