The New Dremel 3D Printer, the Digilab 3D45, features Remote Build Management with Visual Monitoring. Aimed at higher education makerspaces.
DIY hardware manufacturer Dremel has announced a new model in their DigiLab line of fabrication tools, targeting advanced education and professional users.
The Digilab 3D45 is a 3D printer that can tackle more demanding, advanced filament types at higher temperatures like nylon, polycarbonate, PLA, and EcoABS — a form of ABS manufactured in an "environmentally sustainable" manner.
The DigiLab 3D45 also has an RFID reader that automatically recognizes filament type and adjusts printer settings, though only proprietary filament from Dremel will take advantage of this feature.
Users will be able to monitor and control multiple machines remotely with the printer's integrated camera for enhanced fleet management. Developed with Bosch sensor technology and UL certification, customers should be able to rely on the 3D45 for safe use in learning or studio environments.
According to John Kavanagh, President of Dremel:
"Dremel DigiLab takes the timeless traditions of making and meshes them with the future of digital creation. Learners using the 3D45 will bring creative visions to life with the reliability of the Dremel brand's storied maker tools."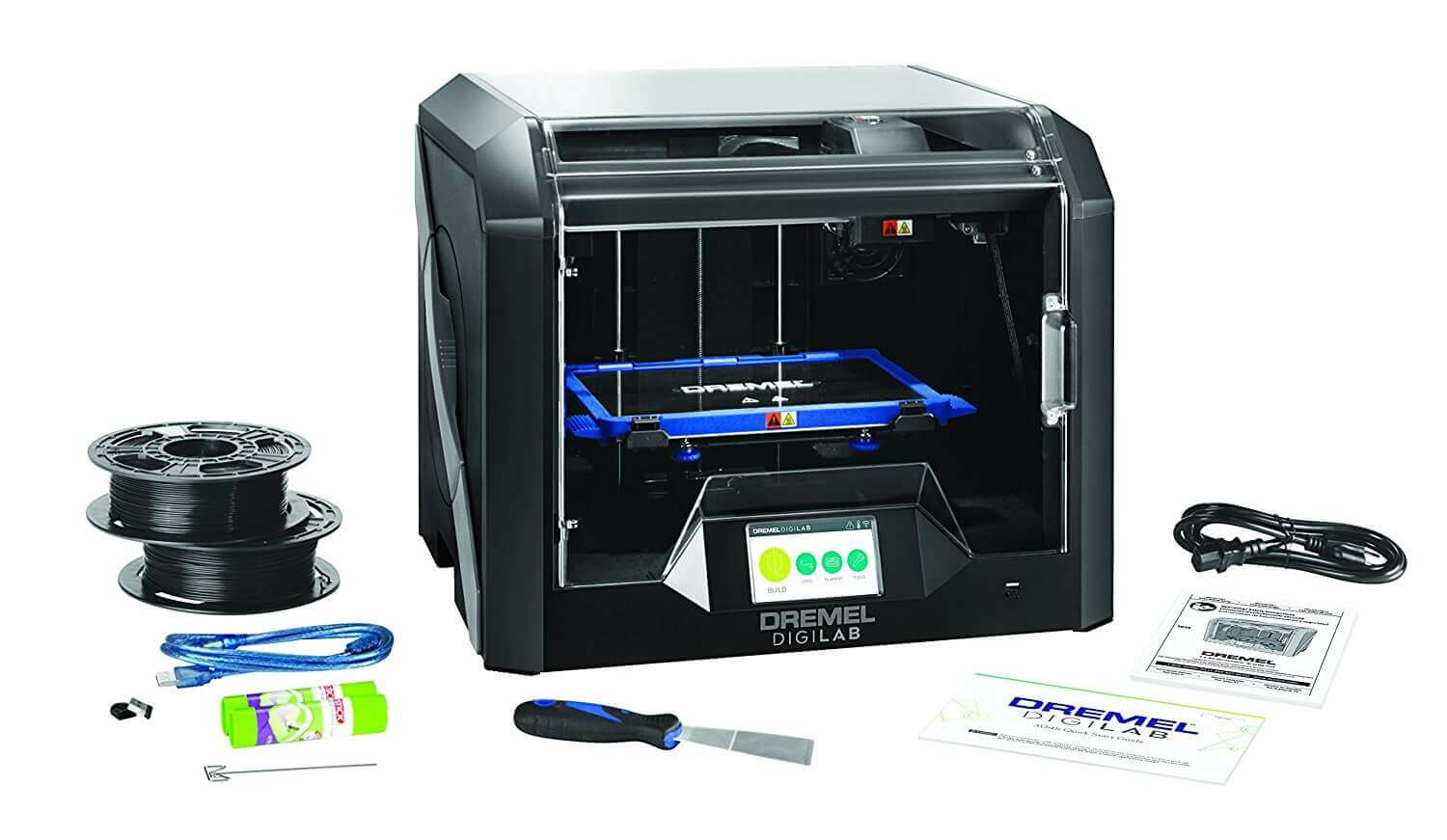 DigiLab 3D45 is for Higher Education Makerspaces
According to Jared Vanscoder, program manager of Autodesk Education Experiences:
"The 3D45 provides the flexibility and reliability needed to meet the demands of higher education makerspaces. Whether your lab is developing prototypes for innovative biomedical devices or sculptural works of art; the 3D45 quickly produces accurate print models in a safe, easy to use package."
The full technical specs for the new single-extruder machine include:
Remote build management, including network support, a 720p camera for monitoring the build, monitoring of multiple 3D printers and a cloud-based slicing tool;
Support for WiFi and Ethernet (in addition to USB for offline printing);
Heated plate and removable build platform, with support for extended builds of up to 10″ x 6″ x 6.7″;
Semi-automatic (guided) build plate leveling (two-point);
RFID for automatically changing settings based on filament type;
Full enclosure;
4.5-inch color IPS touchscreen;
Compatible with both macOS and Windows operating systems, and can work with STL and OBJ files.
Further details can be found at DigiLab Dremel.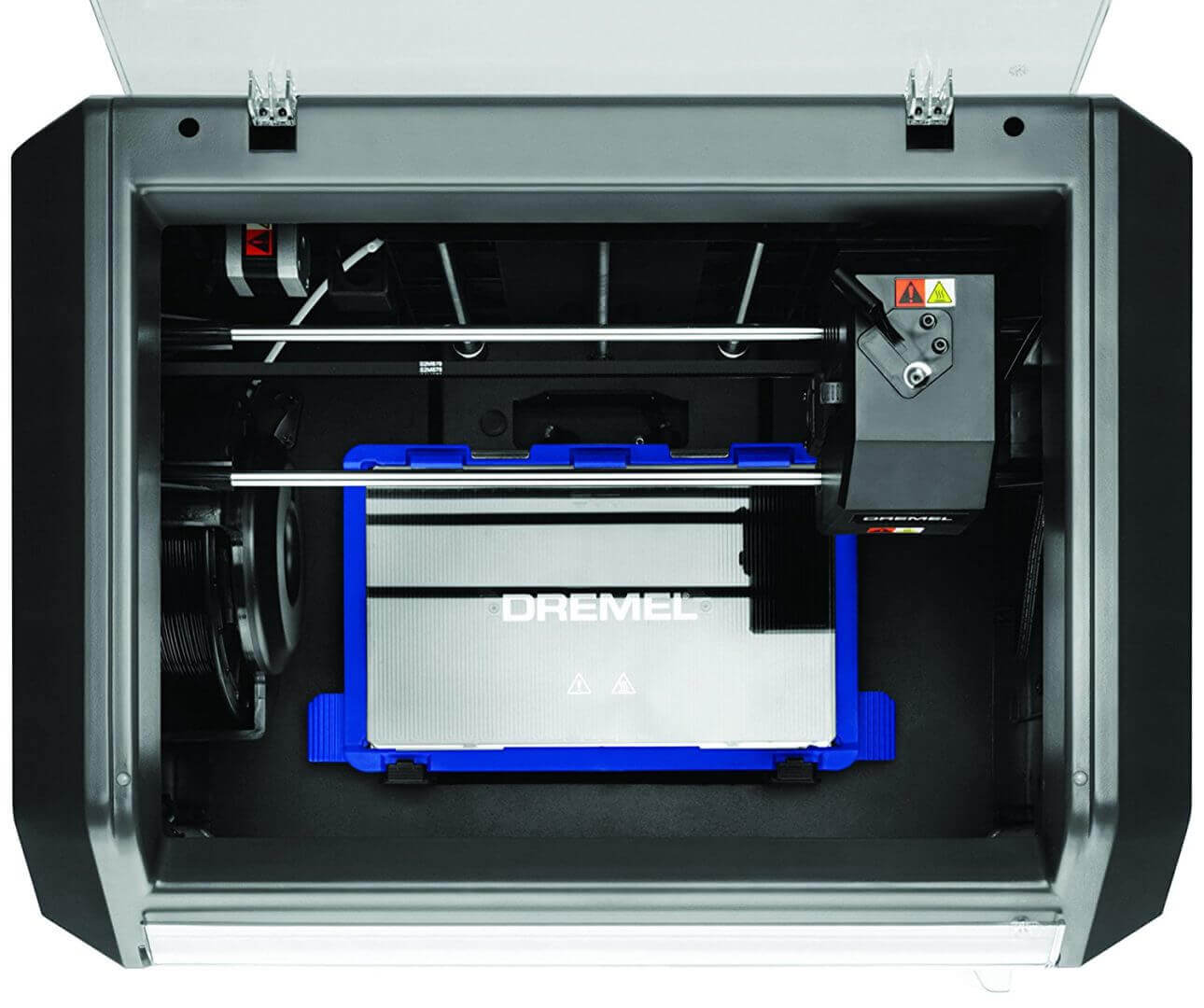 License: The text of "Dremel Launches DigiLab 3D45 3D Printer for Advanced Materials" by All3DP is licensed under a Creative Commons Attribution 4.0 International License.
Subscribe to updates from All3DP
You are subscribed to updates from All3DP
Subscribe
You can't subscribe to updates from All3DP. Learn more…