MyMiniFactory has made a gigantic DOOM BFG prop to promote the new game from Bethesda Studios. 20kg of filament and 1000 hours of printing!
DOOM is coming. In fact, it's already here, at a friendly video game retailer near you.
To celebrate the occasion, Bethesda and MyMiniFactory partnered up to design and fabricate an out-sized DOOM BFG prop, otherwise known as the Big F***ing Gun (not to be confused with Roald Dahl's Big Friendly Giant).
The results? A massive, complicated piece of a fandom, and the rigorous testing of some incredible new filament by rigid.ink.
The gun's creation was no easy task. It took designer Kirby Downey several days to create and cut it into over 70 different parts, and the printing was streamed live for many hours on the MMF Twitch channel (which sounds kind of like watching paint dry, but still cool).
Incredibly, over 20kg of filament and 1000 hours of printing was required. The DOOM BFG is ridiculously massive, so it's no surprise the project required so much time and effort.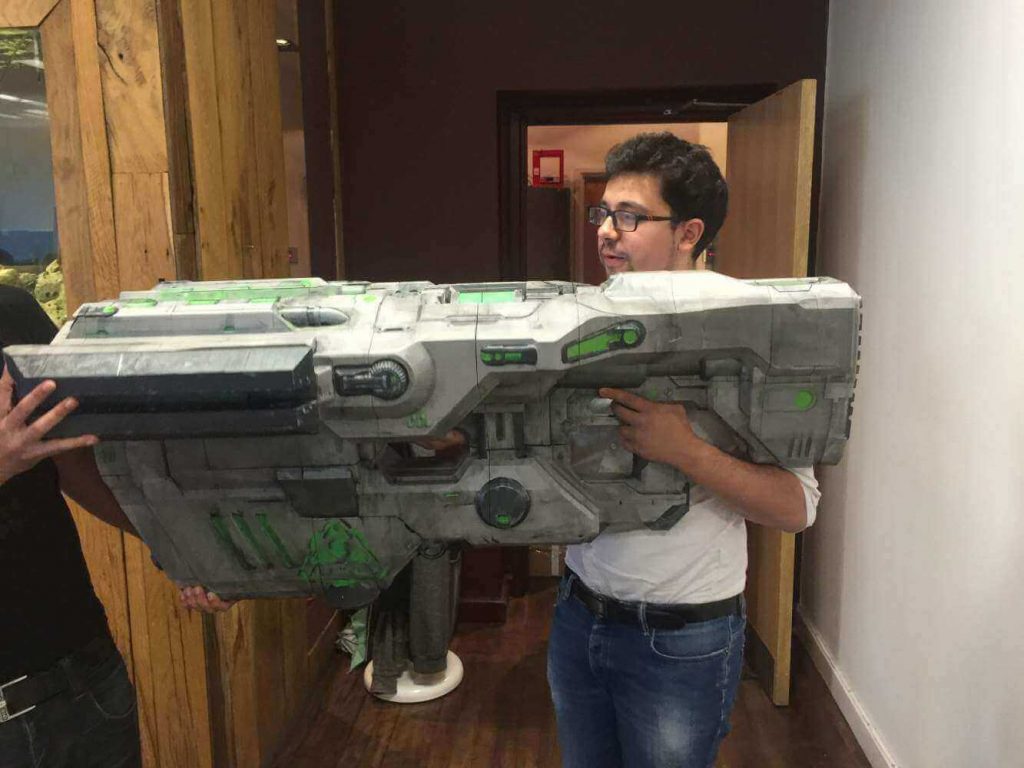 Rigid.ink Filament helped make the DOOM BFG possible
The folks at MyMiniFactory are very happy with the final result, and they're crediting rigid.ink with their success, who donated all the filament required for the print.
Though MyMiniFactory notes that there was an initial complication with the delivery, they attribute it to the teething pains of a small company. When the filament was finally delivered, according to an MMF newsletter; "We've not had a single hiccup through the 20kgs we received – it's been incredibly reliable."
Though the filament isn't the cheapest, MyMiniFactory considers it more than worth the price for a serious project. The resulting print reportedly came out surprisingly clean, massively cutting down on post-print finishing. A 1000+ hour print that came out looking great? That's cause for celebration.
"Layer bonding has been great, leaving satisfyingly strong parts, but perhaps more importantly for this project is that the finish quality has been excellent. No annoying blobbing or stringing."
MyMiniFactory does note that they only printed in grey, so rigid.ink's large range of colors were not subjected to rigorous testing. But what's not to love about an incredible DOOM-inspired print AND the discovery of a new and reliable 3D printing filament?
DOOM-enthusiasts go about making their own BFG by downloading the STL files here.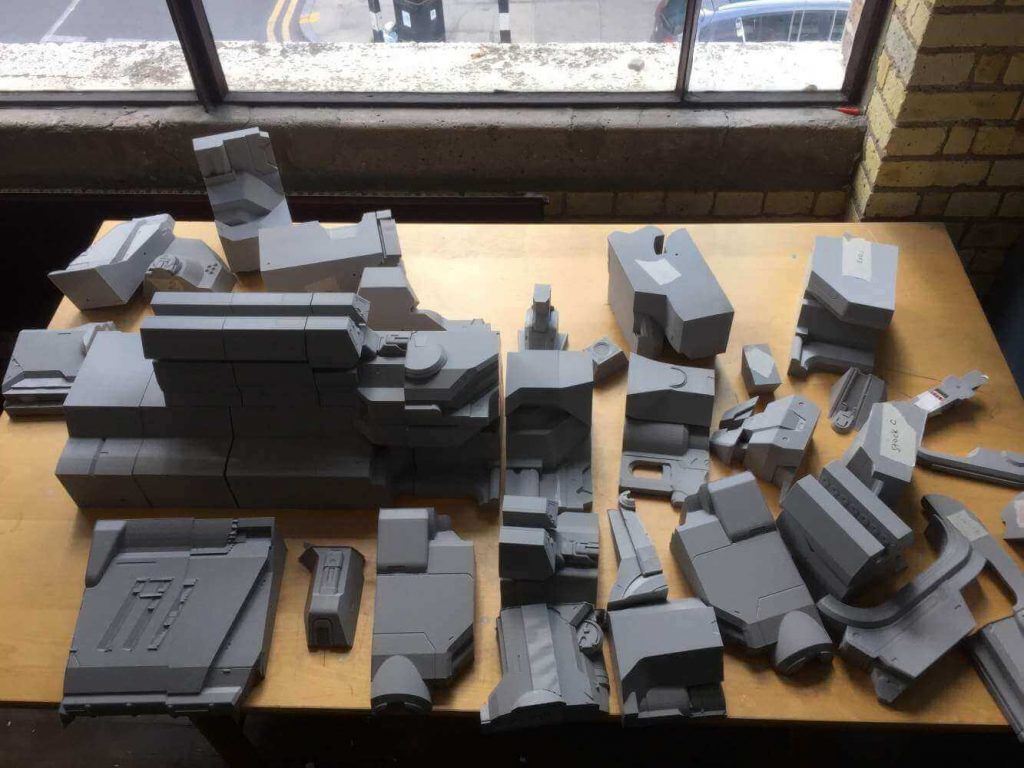 License: The text of "DOOM BFG Prop by MyMiniFactory used 20kg of Filament" by All3DP is licensed under a Creative Commons Attribution 4.0 International License.
Subscribe to updates from All3DP
You are subscribed to updates from All3DP
Subscribe
You can't subscribe to updates from All3DP. Learn more…