MIT physicists have created an inexpensive muon detector from off-the-shelf parts and a 3D printed case. Spun off into an outreach program, the Cosmic Watch device is aimed at students.
Did you know that you're being showered with cosmic rain right now? And there's not a damn thing your umbrella can do about it.
Indeed, high-energy cosmic rays are constantly smashing into the Earth's atmosphere, decaying into particles known as muons in the process. These heavier-than-electron particles rain down on the planet like otherworldy fairy dust.
A team of physicists at MIT's Laboratory for Nuclear Science has developed a handheld device to detect said particles. Led by MIT physics graduate Spencer Axani, the group initially set out to create an upgrade for the IceCube Neutrino Observatory, an underground particle detector in the South Pole.
Tasked with adding the ability to detect such low-energy particles as muons, Axani's work led him to piece a device together from spare electronic components lying around MIT. The result is a muon detector. Called Cosmic Watch, it requires little power and can be built by virtually anyone with access to the common electronics components.

Cosmic Watch Particle Detector is Born
We're not going to pretend to know exactly how the muon detector works, so here it is in Cosmic Watch's own words:
"When a charged particle passes through a scintillating material, part of its energy is absorbed and re-emitted as photons. We use a light sensitive device called a silicon photo-multiplier (SiPM) coupled to the scintillator to observe these photons. A single photon can make a measurable signal in the SiPM and we are able to amplify and shape the signal in such a way that we can measure both how many photons were observed and at what time they arrived using an Arduino Nano."
Noticing the educational potential of the muon detector, Axani and his compatriots evolved the work into a program that puts the devices and its learnings into the hands of educators and students. Assembling their build-it-yourself muon detector kits since launch in 2016, the kit recently opened up with a step-by-step instructions and parts lists publicly available.
The team fabricated the early particle detectors with 3D printed cases, but evolved the design in time to use cheaper, non-3D printed parts.
Beyond getting a ping for every muon hitting it, the technology presents an interesting fork in 3D scanning and tomography. Students using the Cosmic Watch kits have created arrays that present cross sectional data on a plane. Some Boston University students also see potential in loading the devices onto sub-orbital rockets. They hope to see the atmosphere's threshold where muon production begins.
For interested home DIY-ers, the full build guide, parts list, Arduino code and more can be found here. In total the parts come in under $100, the team claim.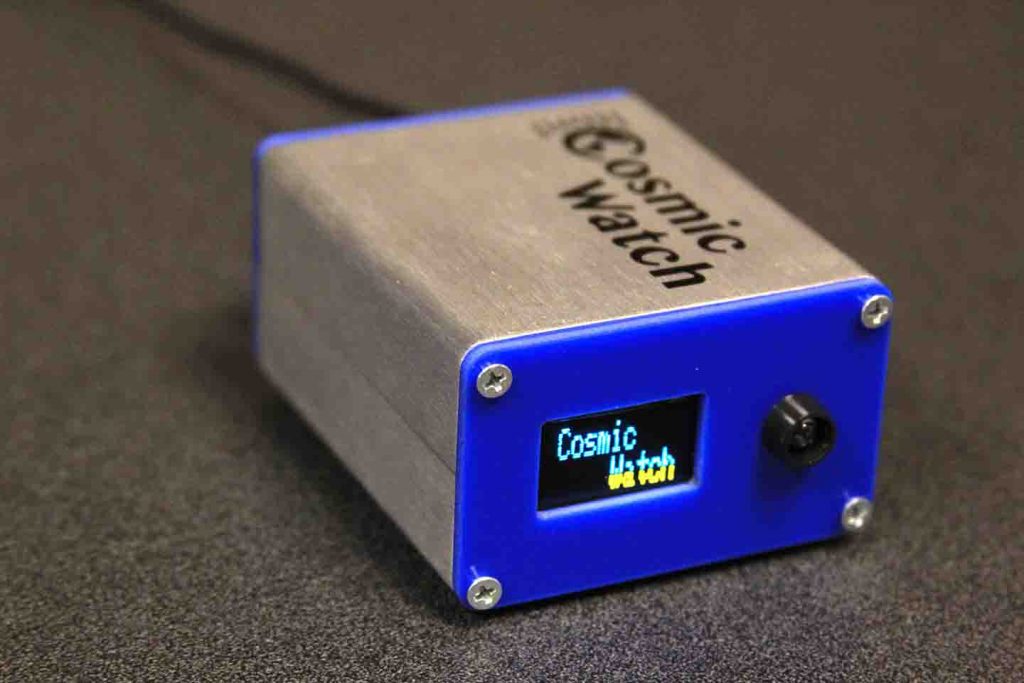 License: The text of "Make Your Own Cosmic Particle Detector for Under $100" by All3DP is licensed under a Creative Commons Attribution 4.0 International License.
Subscribe to updates from All3DP
You are subscribed to updates from All3DP
Subscribe
You can't subscribe to updates from All3DP. Learn more…