Danit Peleg is back with a second collection of 3D printed clothing; the centrepiece is a limited edition jacket, an absolute snip at $1,500.
Could it be that the revolution in 3D printed fashion is finally happening? A customizable 3D printed jacket has just hit the market, and it's an absolute bargain for only $1,500…
Danit Peleg is a fashion designer from Tel-Aviv, Israel. Instead of using conventional fabrics, she deploys a 3D printer to create stunning designs.
You may remember Peleg as the creator of the 3D printed dress Amy Purdy wore at the Paralympics in September 2016. She's been busy since then, with a 3D printed collection that has graced catwalks worldwide. Her latest work is a second 3D printed collection inspired by Botticelli's painting, the Birth of Venus.
The centrepiece of the collection is a limited edition 3D printed jacket, which is pitched as the first 3D printed garment for sale online. Because this jacket takes 100 hours to make and print, Peleg is only releasing a limited number of 100.
Surprisingly, the 3D printed jacket doesn't need to be a futuristic tech show piece; it also looks great paired with a simple pair of jeans. Check out the jacket and other ready-to-wear options in the video below:
Danit Peleg Stakes Unique Place in Fashion World
If you have $1,500 to spend on what could be a unique item in the history of fashion, you can head to the customizer on Peleg's website. Here, you can choose your jacket's color, lining and even wording for the back.
The $1,500 pays for the time it takes to make and material costs. And even if you don't have one a half thousand bucks to drop on a limited edition jacket, you can still enjoy playing with the customizer.
To make these jackets, Peleg is collaborating with AccuMark 3D and YuniquePLM. In order to create a comfortable and functional jacket, she uses a rubbery, flexible material and then lines the design with fabric.
Peleg explains: "My vision of the future is that you will buy your 3D print file and print your clothes at home or at a designated store." You can visit Peleg's store here to buy your own jacket or check out her other designs.
Source: Press Release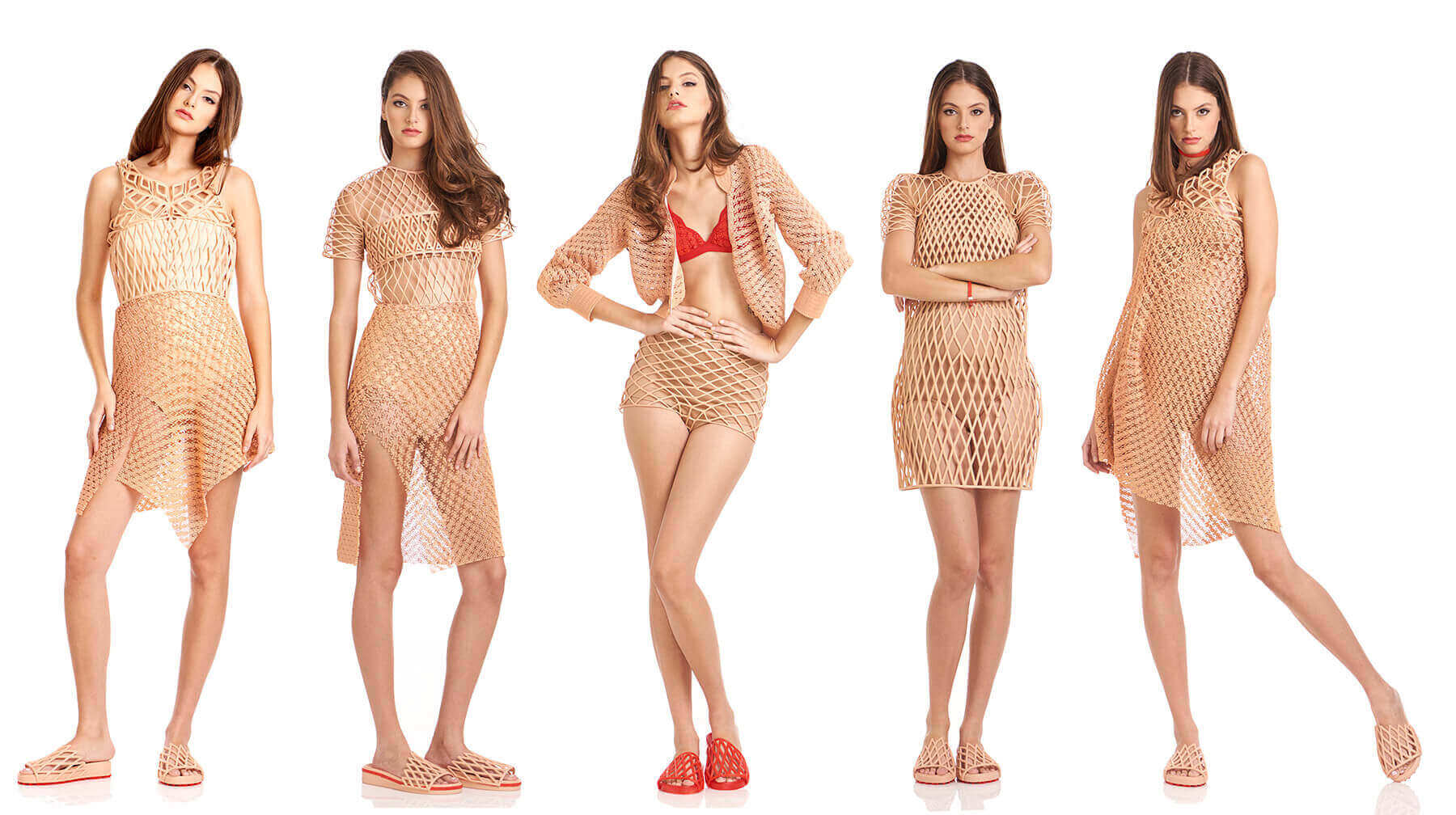 License: The text of "Danit Peleg Launches 3D Printed Jacket Costing $1,500" by All3DP is licensed under a Creative Commons Attribution 4.0 International License.
Subscribe to updates from All3DP
You are subscribed to updates from All3DP
Subscribe
You can't subscribe to updates from All3DP. Learn more…