The Paralympics Opening Ceremony in Rio this year was an impressive event, but we believe it was Amy Purdy's dance in a 3D printed dress which stole the show.
During the ceremony, athlete Amy Purdy's dance segment was used to explore the relationship between humans and technology.
The snowboarder, who won second place in ABC's Dancing With the Stars, showed off her talents once more. She danced the samba with KUKA, an industrial robot arm, while wearing a flexible 3D printed dress.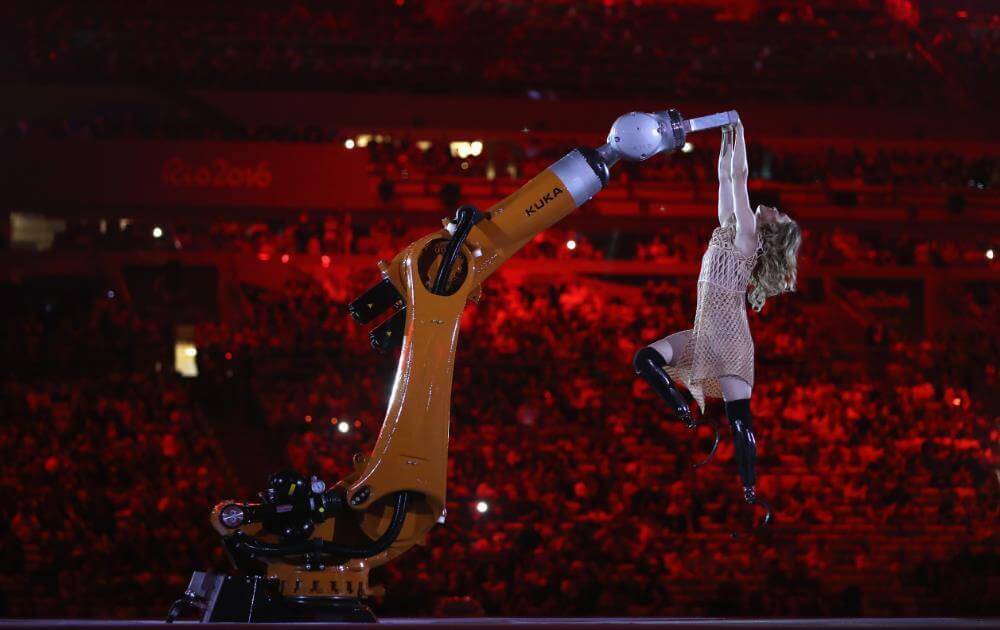 To create the dress, Purdy's team reached out to Danit Peleg, an Israeli designer whose 3D printed work went viral last year.
Peleg said: "I loved the idea of creating a dress for Amy Purdy, a beautifully strong woman who is also a double-leg amputee. With an incredibly strong character and the help of technology Amy can walk, become a Paralympic medalist, dance with the stars, and now dance at this incredibly moving ceremony!"
Watch Purdy's mesmerizing dance in the video below.
The process of designing Amy's 3D printed dress
Peleg's design was inspired by Sandro Botticelli's painting, The Birth of Venus. She took inspiration from the diamond shapes and nude colors. The dress is entirely 3D printed using a soft material from Recreus called FilaFlex. It took around 100 hours as Peleg used the new version of the Witbox 3D printer.
Peleg's idea of printing the materials in flexible structures gave her interesting "textiles" to play with. The result was a dress which moves beautifully.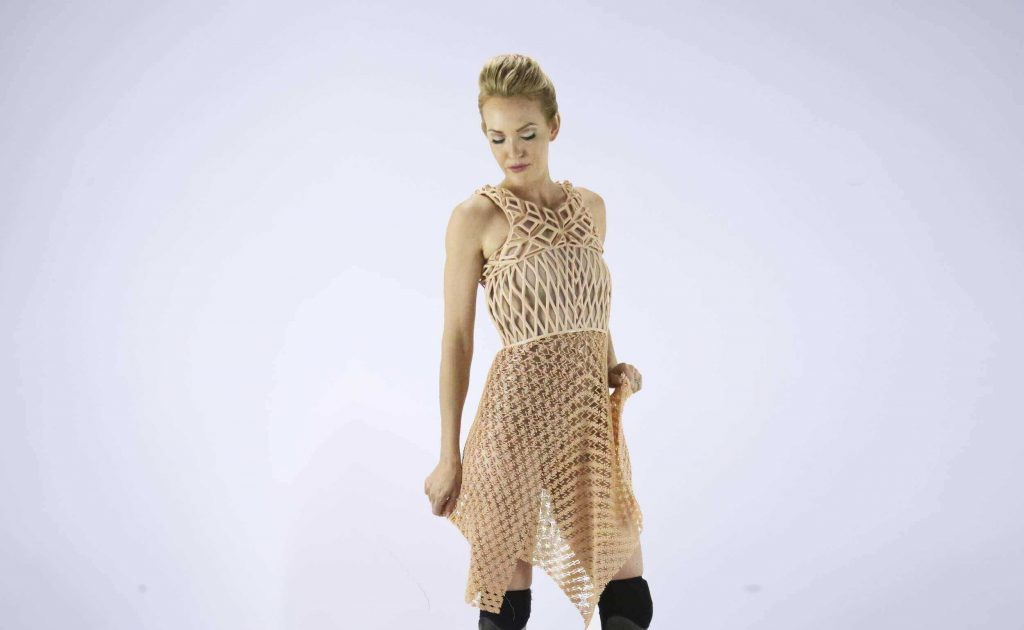 The designer wanted the fit to be perfect so, although she couldn't meet Amy, she used an app called Nettelo to receive Amy's measurements. This meant the print was perfect and personalized before Amy even tried it on.
The final result was breathtaking and it seems Purdy has also become a 3D printing fan. She said to WWD: "I think the designs and creativity are limitless with 3D printed clothing. I've been telling Danit it would be perfect on a red carpet or for the Met Ball — but I would need an invite first."
To catch Purdy in action, make sure to watch the Paralympics in Rio which will run until September 18, 2016.
(Source: Danit Peleg)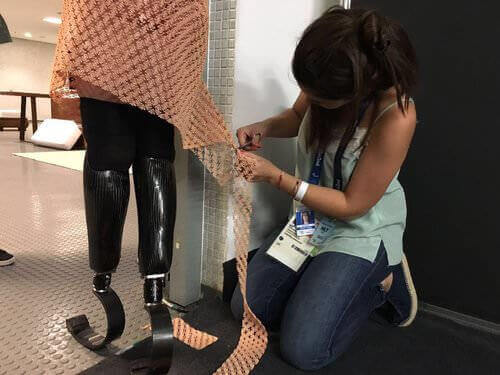 License: The text of "Paralympics: Athlete Dances with Robot in 3D Printed Dress" by All3DP is licensed under a Creative Commons Attribution 4.0 International License.
Subscribe to updates from All3DP
You are subscribed to updates from All3DP
Subscribe
You can't subscribe to updates from All3DP. Learn more…