Comic book adventurer Corto Maltese gets the 3D printing treatment, celebrating his 50 year anniversary and the launch of a new exhibition.
Metropole is an event management specialist with a unique distinction; they are the first French company to own a Massivit 1800 large format 3D printer.
For their first project with their new toy, the company unveiled a life-size statue of comic-book adventurer Corto Maltese.
To those unfamiliar with the name, Corto Maltese holds a special place in French popular culture. He stars in a long-running series of graphic novels from writer/artist Hugo Pratt. For half a century, the enigmatic sea captain has wandered the globe in search of excitement and intrigue, doffing his sailor's cap at every turn.
Today, Corto reclines on a bench at the Gare de Paris, Austerlitz. The life-size reproduction is an interactive element of a new exhibition at the station, Corto Maltese, 50 Years of Adventures. There are two empty seats on either side of him, inviting visitors to sit and pose for photographs.
"This is a special way to pay tribute to one of the most famous cartoon characters in the world," Metropole said in a statement.
3D Printed Corto Maltese Looks Totally Louche
Manufactured in close collaboration with SNCF Gares & Connexions and Casterman, the life-size Corto Maltese was made in 70 hours on a Massivit 1800, a giant 3D printer with one of the largest build volumes in the world.
How big, exactly? It's capable of parts up to 1.5 x 1.2 x 1.8m square. Patrice Boquého, Director of Metropole, said of the Massivit acquisition last February:
"Investing in the most advanced technologies is central to our business offering; they provide our customers with the most efficient production method and ensure we maintain our competitive edge. The large-scale possibilities enabled by the Massivit 1800, and the undeniable WOW-factor demonstrated by what others have produced on it, were huge draws and made the technology a natural choice."
Designed by the Israeli company Massivit 3D, the machine uses a hybrid technology combining elements of FDM (fused deposition modeling) and SLA (stereolithography). The official name for it is GDP, or "Gel Dispensing Printing".
The technique involves extruding a gel-like photosensitive polymer, layer by layer, and instantly curing it with UV light. In post-processing, the sculpture is polished, painted and lacquered in the Metropole studio in the heart of Greater Paris.
Open at the Gare de Paris, Austerlitz, the Corto Maltese exhibish is welcoming fans and travellers until 31 October 2017.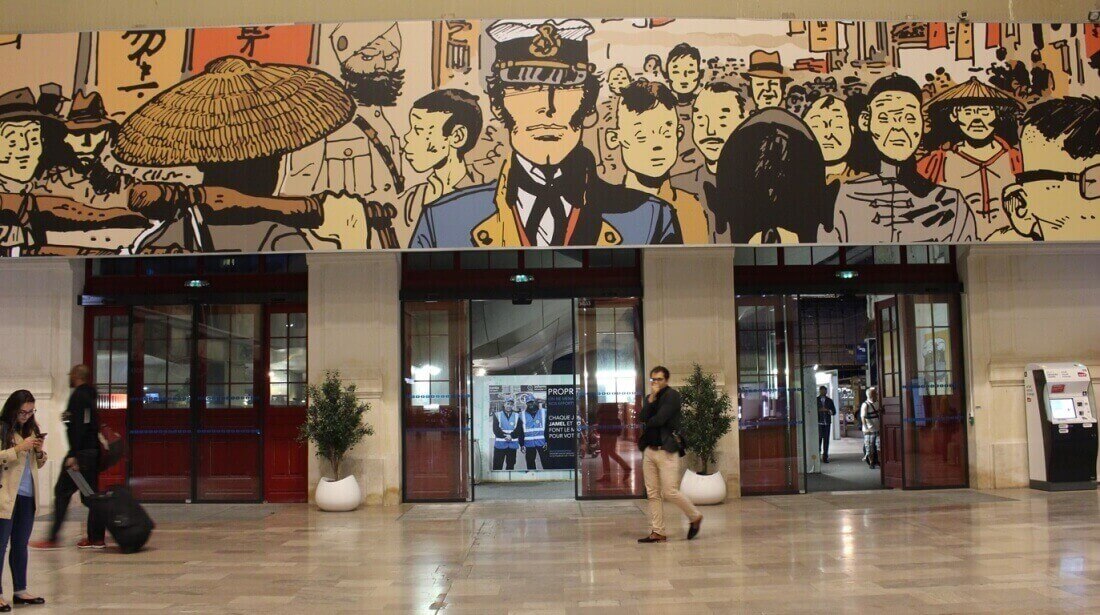 License: The text of "Find a Life-Size 3D Printed Corto Maltese in Paris Train Station" by All3DP is licensed under a Creative Commons Attribution 4.0 International License.
Subscribe to updates from All3DP
You are subscribed to updates from All3DP
Subscribe
You can't subscribe to updates from All3DP. Learn more…