Prototyped with 3D printing on an Ultimaker 2+, the Cora Ball is designed to stop microfibres from your laundry leeching into the ocean.
Did you know that every time you wash your clothes, they're shedding tiny plastic fibres? These microfibres wash down the drain and make their way into the sea. That means an act as simple and essential as laundry is contributing to the pollution of our oceans.
A startup from Seattle called the Rozalia Project is proposing a solution, however. Using a device called a Cora Ball — currently seeking funding on Kickstarter — you can capture these plastic and chemical-covered strands before they reach our waters.
The design takes inspiration from the coral found naturally in the ocean; it mimics the way they catch plankton floating in water. Simply toss it into the washing machine the next time you have a laundry load, and then pluck out the captured fibres at the end of a cycle.
According to their official Facebook page, the Cora Ball was rapidly prototyped on an Ultimaker 2+, where 3D modeling and 3D printing provided a swift process from design to production. But the final version is made with injection-molded recyclable plastic.
Cora Ball is a a Lean, Green Solution to Water Pollution
According to stats provided by the Rozalia Project, an average of 60% of clothes in the US contain plastic. The rest may be made from natural materials, but they are often covered in dyes, heavy metals and other chemicals.
If only 10% of households in the US use a Cora Ball, then Rozalia estimates it can keep the equivalent of over 30 million plastic bottles from washing into public waterways annually. That's enough water bottles to stretch from New York City all the way to London.
The startup is also exploring ways to upcycle or recycle the microfibres from the Cora Ball, but it's not easy. Laundry lint contains a diverse range of polyesters, nylons, polypropylene, cotton and wool. For the time being, meanwhile, putting it in the bin is going to be better than the nearest river, lake or ocean.
Currently, the Cora Ball is available for pre-order on Kickstarter. People can pledge $20 for one or $55 for three. Shipments will begin in July.
The Cora Ball is a small object that could make a big difference. Just keep in mind that man-made material which works its way into the marine ecosystem ultimately ends up in the bellies of fish. The next time you tuck into a plate of fish and chips, you may be literally eating your fleece.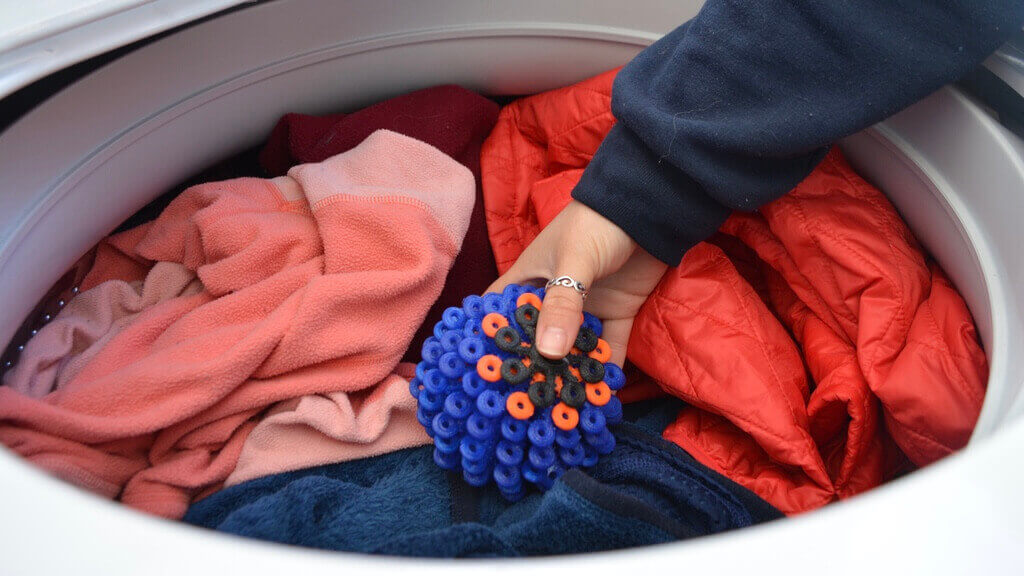 License: The text of "Kickstart a 3D Printed Cora Ball and Help Save the Oceans" by All3DP is licensed under a Creative Commons Attribution 4.0 International License.
Subscribe to updates from All3DP
You are subscribed to updates from All3DP
Subscribe
You can't subscribe to updates from All3DP. Learn more…