Spanish engineers unveil Cogiro, the world's first cable-driven robot that is capable of 3D printing small buildings.
When you hear the word construction, you probably think of hardhat-wearing workers laboring away to build something magnificent. But believe it or not, emerging technologies like 3D printing and drones are rapidly changing this industry.
There are dozens of houses and structures created with additive manufacturing, and that number will continue to grow over time.
The Spanish technology firm TECNALIA and the Institute for Advanced Architecture of Catalonia (IAAC) recently collaborated to create the On Site Robotics project. As a part of the partnership, the team of engineers have developed Cogiro, a cable-driven construction robot that 3D prints large clay objects.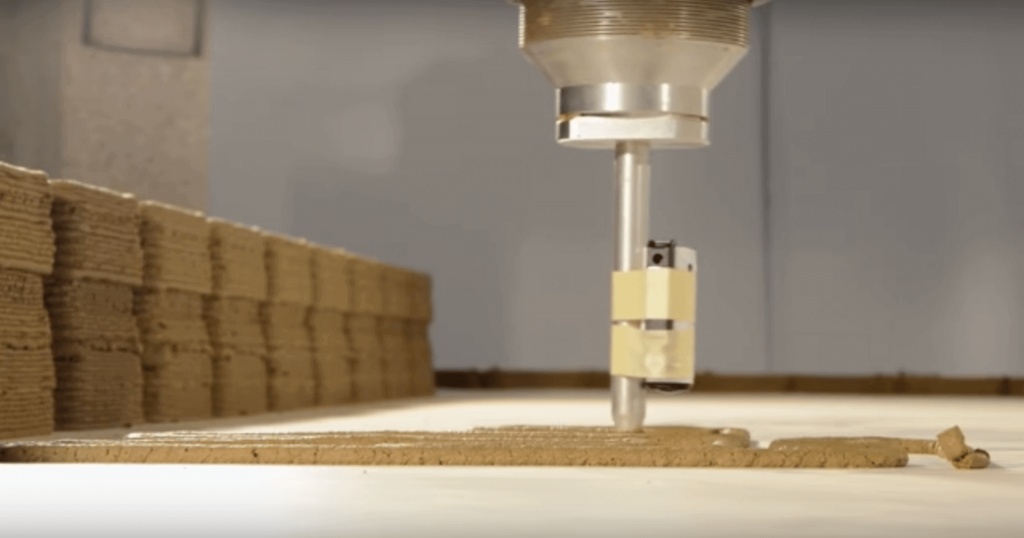 The Cogiro Robot: The Future of Construction?
The Cogiro robot itself measures out to 15 x 11 x 6 m, while the printer's work area is 13.6 x 9.4 x 3.3 m. Operating from CAD models, this clay 3D printer provides complex customizability and faster production times.
But that isn't even the most impressive aspect of this breakthrough construction machine.
Cogiro can also sense real-time information about the status of a project. For instance, the robot is able to gather thermal data and monitor the drying process of layered clay materials. This will prevent additional layers from being laid upon others that are not finished drying, which could result in defective structures.
Currently, the Corigo is compatible with clay, but will soon work with cement material as well. The clay extrusion material is natural, biodegradable, and recyclable.
The tech firm and IAAC plan to use the Corigo to produce various architectural elements and small buildings.
Why Cable-Driven Robots Will Revolutionize Construction
While the 3D printing aspect of the Cogiro is fascinating, the cable-driven infrastructure is what makes this machine truly unique. This robot operates using flexible cables that operate with servo-controlled winches. This allows for immense freedom when it comes to movement.
Cable-driven robots are affordable to install and easy to maintain. They also have potential use for applications in the energy, aeronautical, and nuclear sector.
The Corigo offers a high "useful space vs used space" ratio, making it a potential game-changer in the construction industry. Most importantly, the ability to print buildings and components in situ provides tremendous advantages in cost and labor.
TECNALIA will showcase a functional prototype of this construction robot at the upcoming BBCConstrumat fair, taking place in Barcelona from May 23 to 26.
Source IAAC
License: The text of "The Cogiro Construction Robot Can 3D Print Buildings" by All3DP is licensed under a Creative Commons Attribution 4.0 International License.
Subscribe to updates from All3DP
You are subscribed to updates from All3DP
Subscribe
You can't subscribe to updates from All3DP. Learn more…