Fancy building your very own smartwatch? The Chronio is made using an Arduino and a 3D printed case, and the battery lasts several months.
Don't Miss: 3D Printed Rangefinder with Arduino Adds Extra Senses
Let's talk about wearables. Do you own a smartwatch? Not sure if this technology is right for you? Perhaps the solution — instead of shelling out hundreds of bucks on an expensive gadget — is to make one of your own.
The DIY Chronio smartwatch is a fantastic project posted to Hackaday, consisting of an Arduino mini computer and an elegant 3D printed case.
The Chronio tells the time, date, temperate and battery indicator on the main screen. It also has a stopwatch. The user interface is controlled with a trio of 3D printed side buttons.
The watch face is a 96×96 pixel Sharp Memory LCD, and — incredibly for a smartwatch — boasts a battery life of six months.
Full documentation has been shared by maker Max K., including instructions and videos, providing all you need to create your very own Arduino smart wearable.
Here's a video demonstrating the user interface:
Chronio Can Also Play Flappy Bird
How is such a long battery life possible? There are some compromises involved. Firstly, the processor is are kept in sleep mode for most of the time, and only wakes up once a minute to update the time or respond if a button is pressed.
Secondly, by leaving out the fancy pants features like wifi and Bluetooth connectivity, the 160mAh button cell can run for much longer before needing a replacement.
But on the plus side, you can play a simplifed version of Flappy Bird on the Chronio. This would have been cool in 2013, according to the project page.
Elsewhere, the design of the Chronio bears an uncanny resemblance to the Pebble Time smartwatch. This is because Max K. wanted to give his creation more of a professional sheen. He says:
"DIY watches often consist of a pcb and screen wrapped in duct tape. I wanted to change that by designing a 3D-printed case. It is closely oriented on the Pebble Time."
The project is still ongoing, with further tests being conducted on the battery life. Max K. also notes that some features like screen protection are missing.
But if you want to charge ahead and build a Chronio of your very own, visit the Hackaday page for the full project log and bill of materials.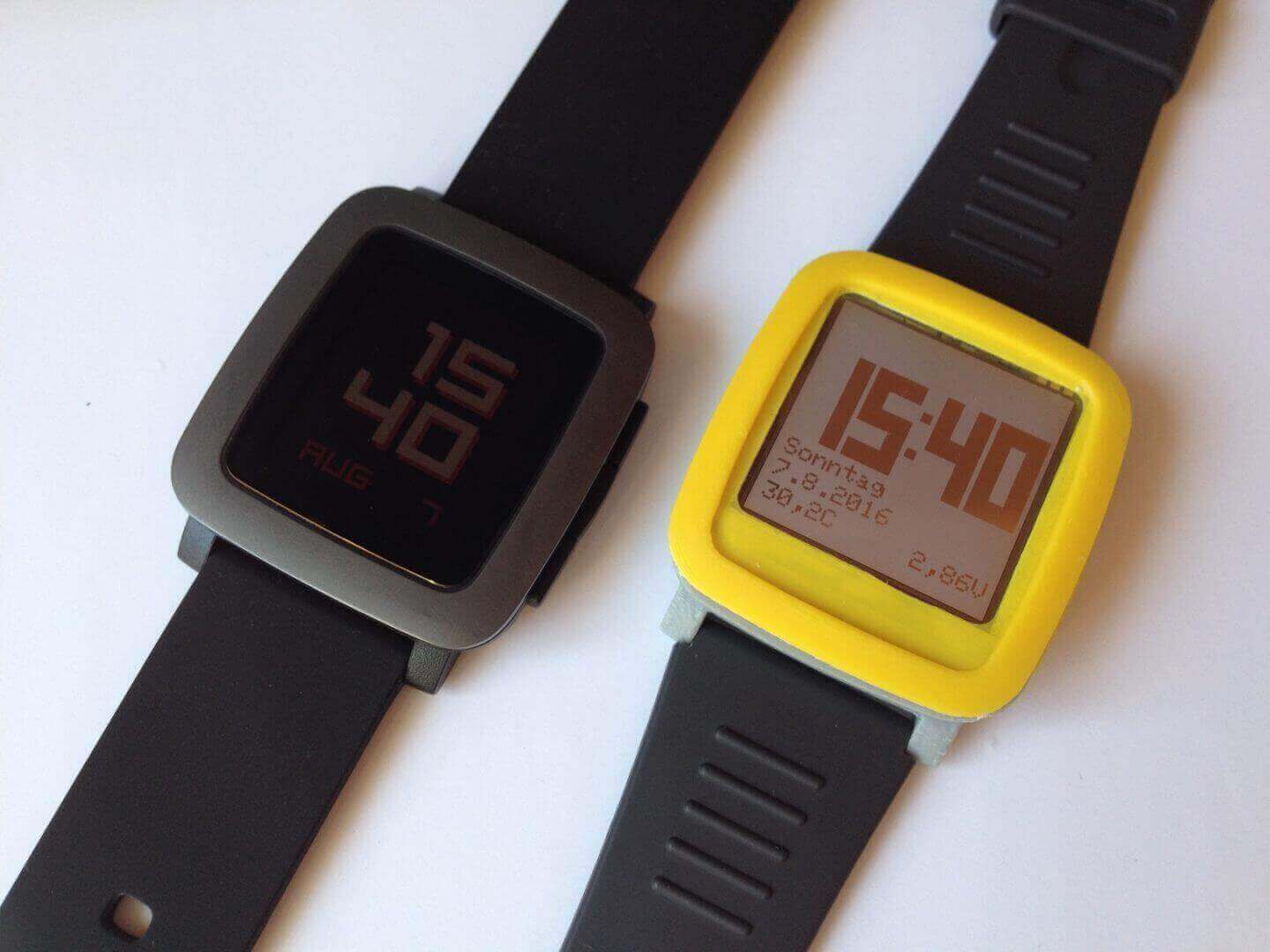 License: The text of "Chronio is an Arduino Smartwatch With 3D Printed Case" by All3DP is licensed under a Creative Commons Attribution 4.0 International License.
Subscribe to updates from All3DP
You are subscribed to updates from All3DP
Subscribe
You can't subscribe to updates from All3DP. Learn more…