The Chromatose, a beautiful synthetic 3D printed venus flytrap, is hungry for flies and a prestigious design award in New Zealand.
A designer from Wellington, New Zealand has used 3D printing to create a synthetic version of the Venus Flytrap. And it's been short-listed for a Best Design Award in the Concept/Experimental category, organized by the Designers Institute of New Zealand.
Mark Wilson has christened his invention Chromatose. The ersatz organism responds to touch by opening and closing its buds, just like a carnivorous subtropical plant.
"Due to recent advances in digital fabrication technologies, with code and algorithms, we have the ability to write or script a digital DNA of anything and everything. This can then be modified and mutated as if it were actual DNA, dictating the organism's qualities and characteristics. These opportunities offer us the unprecedented ability to fully exercise and implement biomimetics, with which we are able to simulate, reproduce, and even enhance organisms found in nature."
Each flower can open pneumatically using small channels embedded inside; with just a light touch they immediately snap back into their concave position.
The Chromatose is designed with Rhino and Grasshopper CAD software. It is fabricated on an Objet350 Connex3 3D printer, which is capable of layer resolutions as fine as 16 microns. Check out the finished result in the video below:
Chromatose is Good Design and Good Business
The winners of the Best Design Awards will be announced at a high-profile event on 6 October.
There was a record-breaking amount of interest this year, with 1178 entries submitted from a broad set of disciplines including graphic, interactive, moving image, spatial and product design.
According to the NZ Herald, the total contribution of design to the New Zealand economy was approximately $10.1 billion in the year to March 2016, which equated to 4.2 per cent of GDP.
The chief executive of the Designers Institute, Cathy Veninga, says:
"Kiwis businesses are recognising that good design is good business, Innovation that uses design drives the economy forward. Design can also play an important role for social good. This year's finalists show that there is confidence in our design community and that clients are using design to positive effect."
Fingers crossed that the Chromatose brings home a coveted trophy on the night. But maybe keep them crossed at a safe distance from its slavering maws.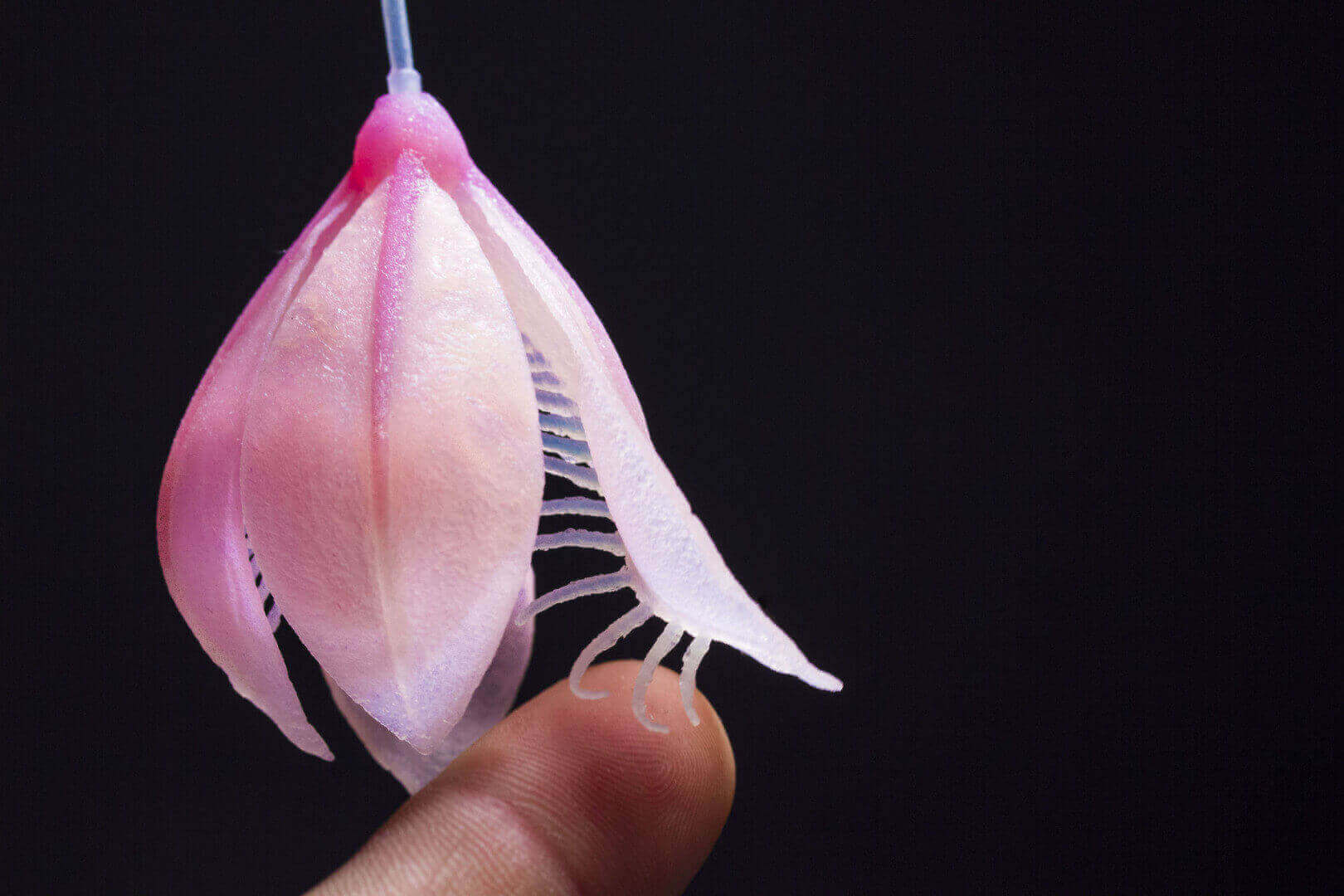 License: The text of "Chromatose is a Synthetic 3D Printed Venus Flytrap" by All3DP is licensed under a Creative Commons Attribution 4.0 International License.
Subscribe to updates from All3DP
You are subscribed to updates from All3DP
Subscribe
You can't subscribe to updates from All3DP. Learn more…