CEA, the French atomic and alternative energy commission, is now partnering up with HP. They use the Multi Jet Fusion 3D printing system to develop production-ready applications for clients worldwide.
HP's Multi Jet Fusion 3D printing system was launched back in 2016 and has since impressed partners of the company. This is largely due to the system's ability to print ten times faster than most industrial 3D printers, offer a low cost per print and offers a broad range of materials.
Better yet, the Multi Jet Fusion 3D printing system (MJF) also has an open development plan so companies can develop their own 3D printing materials. As a result, HP has worked with companies such as Nike and BMW.
However, the latest organization to partner with HP is CEA, the French atomic and alternative energy commission. CEA intends on using the technology for clients across the globe. They announced this new partnership in Lyon, France at the "Companies of the Future" conference.
What this means is that by taking on the HP MJF system, CEA will be able to develop production-ready applications for global manufacturers. Florence Lambert, director, CEA-Liten explains:
"When looking for a 3D thermoplastic leader to partner with, we were attracted to HP's disruptive approach to the market, influencing the way people design and manufacture goods… With CEA's mission to improve the competitiveness of companies through product performance and differentiation, and with HP's commitment to make the digital transformation of manufacturing a reality, together we are working to prepare companies of all sizes around the world for the Fourth Industrial Revolution."
CEA to Promote the use of 3D Printing
Still wondering what CEA really is? The website describes the company as: "a key player in technological research." This means they're researchers and developers of areas such as defence and security, nuclear and renewable energies, industry and technological research and physical and life sciences.
"As the manufacturing industry looks to 3D printing for cost-effective solutions to digitalize production, organisations such as CEA are hugely important. A key part of our 3D strategy is innovating together with the most prominent research centres around the world, CEA being a prime example. With the support and collaboration of CEA, HP continues to drive the radical transformation of the 12 trillion-dollar global manufacturing sector," said Emilio Juarez, EMEA Sales Director, 3D Print Business, HP.
Hopefully, with this partnership, CEA will be able to promote the use of 3D printing in industry, but that's not the only plan. In fact, the organization has high hopes for changing the way manufacturers use technology, which is no small task.
CEA believes that when manufacturers adopt the technology, it will be able to improve the process of developing parts by driving down costs and maximizing efficiency. They also hope to improve post-processing methods.
As well as this, CEA will also be aligning themselves with HP's 3D Open Application and Materials Lab and extending its MJF platform for materials development in the future. The research will be based in Grenoble, France. Visit the website to find out more information.
Source: tct Magazine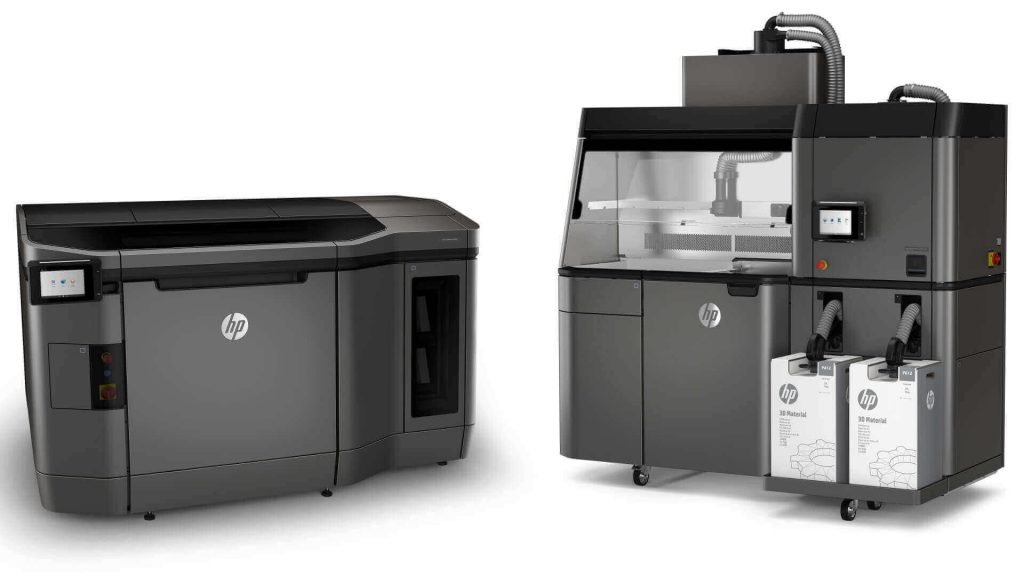 License: The text of "CEA Partners with HP to Improve Industrial 3D Printing with the Multi Jet Fusion System" by All3DP is licensed under a Creative Commons Attribution 4.0 International License.
Subscribe to updates from All3DP
You are subscribed to updates from All3DP
Subscribe
You can't subscribe to updates from All3DP. Learn more…