Caterpillar is helping doctors 3D print heart models in an unlikely collaboration with OSF Healthcare in Illinois.
Caterpillar is known as one of the world's leading construction machine manufacturing companies. But their innovative use of 3D printing technology has pushed them beyond their comfort zone into an unusual collaboration. Earlier this week, they announced a partnership with surgeons from OSF Healthcare in Illinois.
Caterpillar Constructs Complex 3D Printed Hearts for Illinois Surgeons
The unlikely alliance with the team of surgeons started when a 3D printing engineer from Caterpillar had a chance encounter with a pediatric cardiologist named Matthew Bramlet.
The Illinois-based surgeon originally started the 3D Heart Library for the National Institute of Health 3D Print Exchange. Developed by Jump Simulation and clinicians from the Children's Hospital of Illinois, the organization 3D prints heart models to allow for surgical planning.
Although their medical 3D printing capabilities help the pediatric surgeons, the technology is still limited. With Caterpillar's additive manufacturing facility, however, the doctors are able to 3D print models for patients with complex heart problems.
In one case, the construction company printed a heart model in soft material, providing an exact replica of the patient's condition. The surgeons are able to practice on this 3D model, reducing surgery time and increasing the success rate.
Caterpillar and OSF Healthcare will continue collaborating with this heart-modeling service. The construction company will assist patients free of charge, but only in complex cases where doctors require high quality models. They will use Caterpillar's services in rare cases, which amounts to about 10 percent of surgeries.

A Quick Look at Caterpillar's Recent 3D Printing Escapades
Outside of Caterpillar's entrance into the medical field, the construction pioneer is using 3D printing in numerous ways. Although they received their first stereolithography printer back in 1991, the company only launched their Additive Manufacturing Factory last year.
This facility includes 10 industrial 3D printers, ranging from the Carbon M1 to the MicroFoundry. Since then, Caterpillar recently signed a deal with the German additive manufacturing solutions provider FIT AG. This three-year contract enables the construction company to 3D print aluminum and titanium parts.
The Illinois construction company has also worked closely with Oak Ridge National Laboratory (ORNL). Caterpillar is integrating 3D printing methodology developed by ORNL into their own manufacturing process. ORNL recently unveiled Project AME, the world's first fully operational excavator with 3D printed parts.
The manufacturer is clearly enthusiastic about the potential of 3D printing technology. Working both inside and outside of the construction sector, Caterpillar's ultimate aim seems to be driving additive manufacturing forward.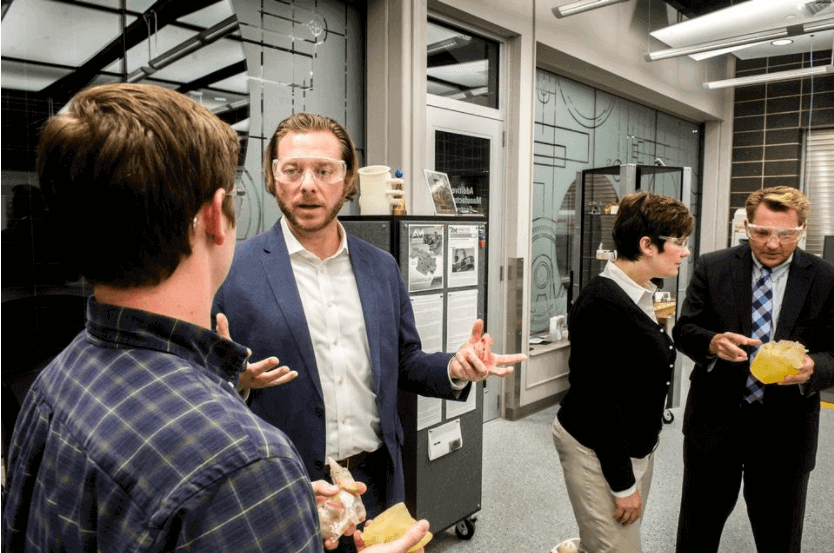 Source: DesignNews/Engineering.com
License: The text of "Caterpillar Collaborates With Surgeons to Print Heart Models" by All3DP is licensed under a Creative Commons Attribution 4.0 International License.
Subscribe to updates from All3DP
You are subscribed to updates from All3DP
Subscribe
You can't subscribe to updates from All3DP. Learn more…