BonaDrone offers up the new Mosquito 150, an educational drone kit that includes plans to wire, assemble and 3D print parts.
STEM (Science, Technology, Engineering and Math) sure is the hot button topic when it comes to education these days. And for good reason.
The CEDEFOP, an EU agency that develops vocational training policies identifies the cluster of subjects as a "priority mismatch occupation". This means there is a shortage. They attribute this to high drop out rates, female participation being too low and not enough young people taking it up in the first place.
In Spain, just outside Barcelona, one startup is aiming to tackle this emerging void by invigorating the classroom with a fun STEM project with tangible results. The company is called BonaDrone, and it makes possibly one of the raddest gizmos to teach kids science and engineering: build-it yourself drone kits.
Armed with extensive documentation and course plans devised by the BonaDrone team, educators using the drone kits can easily impart STEM teachings to their students over a matter of weeks. And the best part? There's a drone to play with at the end of it all.

Learn by Doing: the All-in-One Drone Kit
Targeted at the education market, the key to the BonaDrone's plan lies in giving educators the right tools to teach STEM subjects.
"We present ourselves as a bridge between the educational world and the technology world. Teachers want tools that excite their pupils, so we have given the drone an extra purpose." explains Pep Marti, BonaDrone head of product design.
From beginning to end, students building the kits gain experience in 3D printing, electronics, flying the drone and general assembly.
Currently the company offers two drone kits, the Mosquito 450 and the new Mosquito 150. As an educational tool, BonaDrone's products are currently undergoing trials at several locations around Barcelona.
Source: FinancialTimes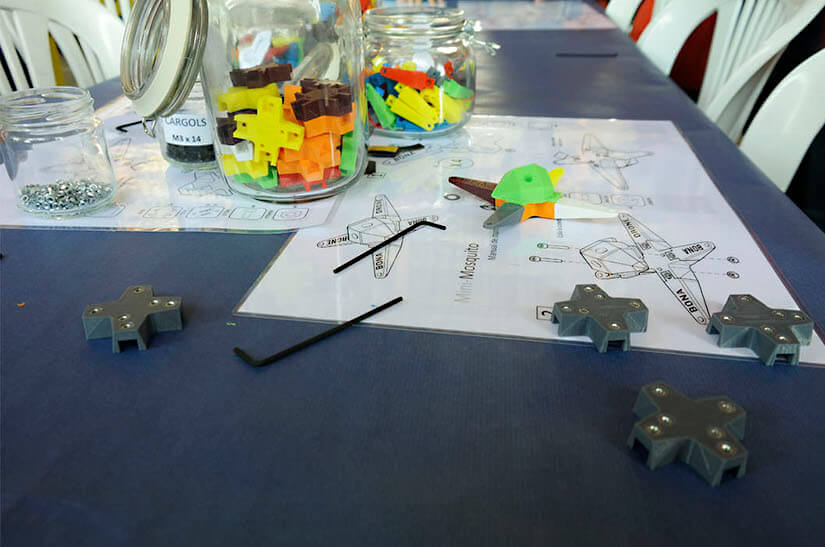 License: The text of "Catalan Startup Introduces Educational Drone Kit to Teach STEM" by All3DP is licensed under a Creative Commons Attribution 4.0 International License.
Subscribe to updates from All3DP
You are subscribed to updates from All3DP
Subscribe
You can't subscribe to updates from All3DP. Learn more…