For Stacker Day in Argentina, Burger King partners with Atomic Labs to 3D print prosthetic hands; all the better to eat Whoppers with.
For an international fast food chain, Burger King sure isn't afraid to take risks with their marketing. They've been staging a series of provocative stunts like hacking the Google Home, or trying to overthrow minor European royalty.
But their latest promotion shows a more socially conscious side; to help a particular demographic wrap their hands, quite literally, around a big juicy burger.
For their "Stacker Day" on 5 July in Argentina, BK and creative agency David partnered with Atomic Lab, a company that creates and provides free 3D printed hands to those who need them.
On that day, all Burger King Stacker combos were half price, with 50% of sales (up to a maximum value of $200k) donated to the prosthetic limb manufacturer.
The film below shows various accomplished and happy individuals who have benefited from the promotion. And naturally, they're using both hands to tuck into their burgers.
Burger King Lends a Big Hand to Atomic Labs
According to Ignacio Ferioli, the co-creative chief at David, most of their work for BK has tried to tackle an issue that is relevant in some way:
"Stacker Day is a big event in Argentina. People queue for hours to get a burger. Sales keep growing year after year. We wondered if we could do something relevant that tied back to a huge burger that's hard to handle. Donating money to Atomic Lab, a company that builds prosthetic hands, and gives them for free, sounded like a good idea."
And the impact made by the Stacker Day promo is not inconsiderable. In the past three years, Atomic Lab managed to produce and donate 500 hands and arms; after Stacker Day, it received enough money to fabricate nearly 1,000 more.
But according to agency co-creative chief Joaquín Cubría, BK is not playing the hero role, it's just helping:
"The people in the film live normal lives — and always find a way to do what they want. They'll accept our help, but can perfectly live without it. So, no depressing piano chords on the soundtrack, or sad stories becoming happy endings thanks to a burger."
No cynical exploitation of people's disabilities to promote a burger? Now there's a refreshing approach we can all get behind.
Source: AdWeek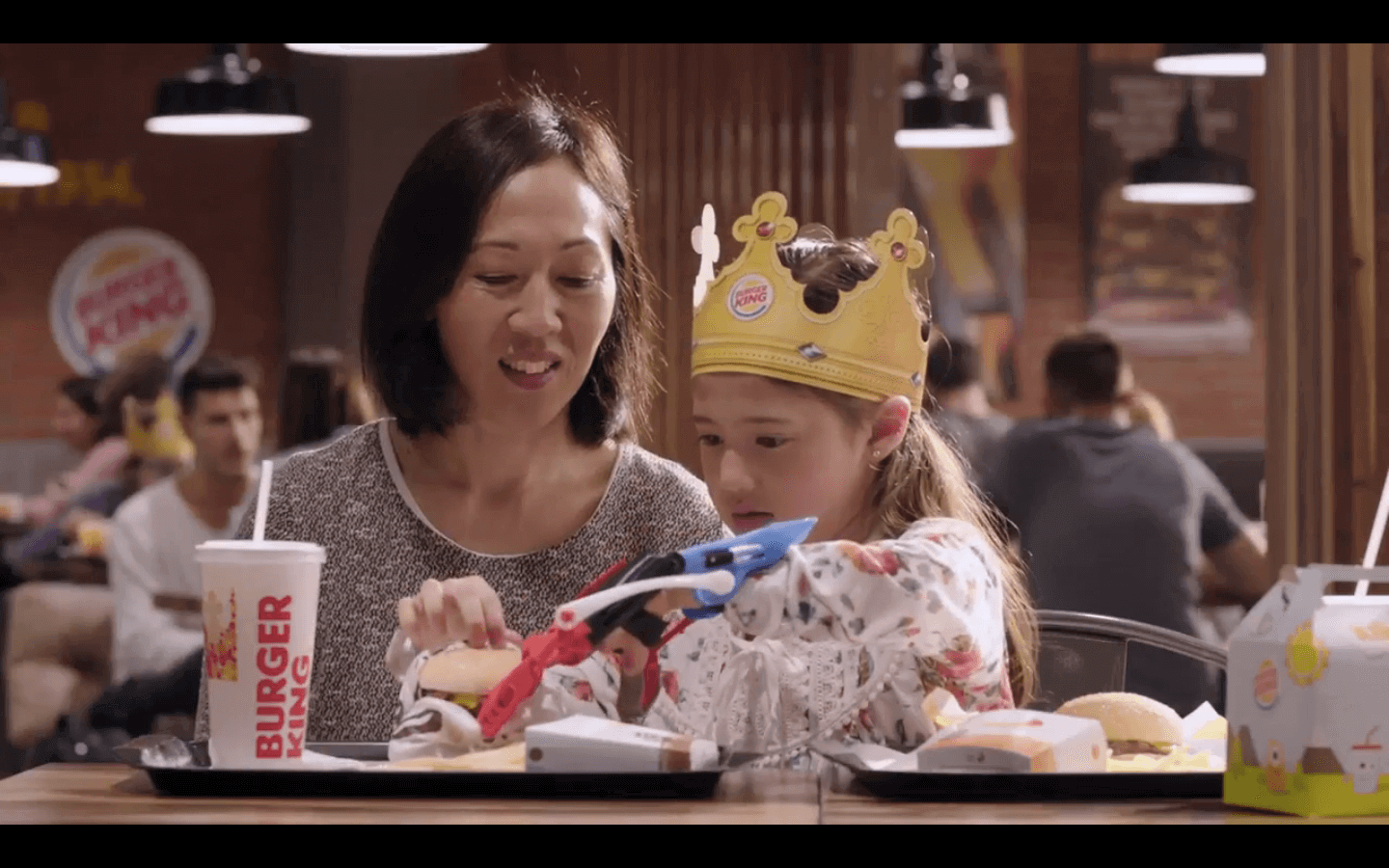 License: The text of "Burger King Promotes Stacker Day in Argentina with 3D Printed Hands" by All3DP is licensed under a Creative Commons Attribution 4.0 International License.
Subscribe to updates from All3DP
You are subscribed to updates from All3DP
Subscribe
You can't subscribe to updates from All3DP. Learn more…