Thanks to the wonders of 3D scanning and printing, you'll soon be able to buy a perfect replica of your favorite item from the British Museum.
Don't Miss: British Museum Shares 3D Scan of the Rosetta Stone
In recent years, the British Museum in London has quietly racked up an astonishing achievement in the digital humanities; creating detailed 3D models of objects in their collection and sharing them online.
From the Rosetta Stone to the Lewis Chessmen — and many legendary artifacts in-between — the entire collection is available on Sketchfab.
The initiative first sprang out of a collaboration between the Arts and Humanities Research Council, MicroPasts, and the Institute of Archaeology at University College London (UCL). From those early forays into producing 3D objects for academic research, the museum graduated to using native smartphone applications to scan and publish a selection of items online.
Ensuring open access, many of these models are also available to download under a Creative Commons Non-Commercial License. This point is especially important to Daniel Pett, Senior Digital Humanities Manager at the British Museum:
"All of this work was based around the principles ofOpen Scienceand the premise of being cheap, quick and easy to replicate for anyone. We used a technique called photogrammetry (multiple photographs taken in a strategic pattern around the object) and the resulting output was rendered in 3D software. Ideally anyone, an individual or institution, should be able to replicate our methods to create 3D representations of archaeology or artworks."
In the broader spectrum of academia, these endeavors are an important progression in documenting archaeological artifacts for future generations. In the past, the tools of the trade were line-drawing and photography; today it's high-resolution 3D representations which can be audio-described, annotated, and embedded.
And lest we forget, 3D printed.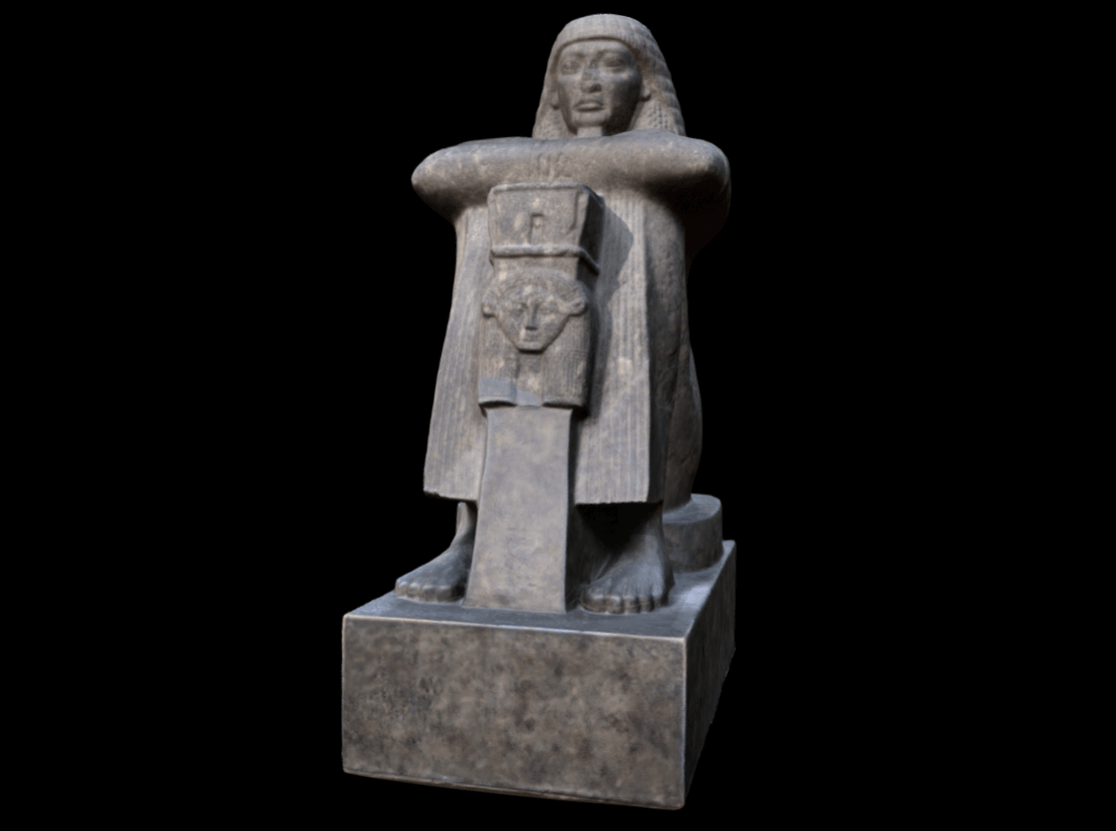 British Museum Can Also Recast Artifacts in Edible Chocolate
Which brings us to the topic of money. Even a museum curator needs to eat. To date, the British Museum has explored several avenues for monetizing this 3D data. These include Virtual Reality (VR) experiences and working with creative industries like video games.
But the most exciting development comes from the commercial arm of the museum, the British Museum Company; they will begin offering 3D printed facsimiles for sale in British Museum shops.
To create the facsimiles, the museum worked with ThinkSee3D, a company based in Oxfordshire. Pett explains:
"We had previously worked with […]ThinkSee3D, who had provided replicas for our successful Asahi Shimbun DisplaysCreating an ancestor: the Jericho Skull,Containing the divine: a sculpture of the Pacific god A'aandMoving stories: three journeys. We worked in partnership with ThinkSee3D using a series of new techniques to produce high quality items for sale in the Museum's Grenville Shop. They were produced directly from models created in-house and drawn from the collection of models on Sketchfab."
ThinkSee3D are developing a range of products for sale, each cast in a water-based resin called Jesmonite. The first item is the Statue of Roy, Priest of Amun. Roy is also available in materials like bronze, clear resins, and even chocolate.
The replicas are directly cast from a mold of a 3D printed model. This is because printing models in plastic would not have been environmentally friendly. And printing in gypsum would have been too expensive.
A resin replica of the Statue of Roy is now available from the British Museum's Grenville Shop or online for £300. If you go for the confectionery option at those prices, it would be a classic case of conspicuous consumption.
Source: British Museum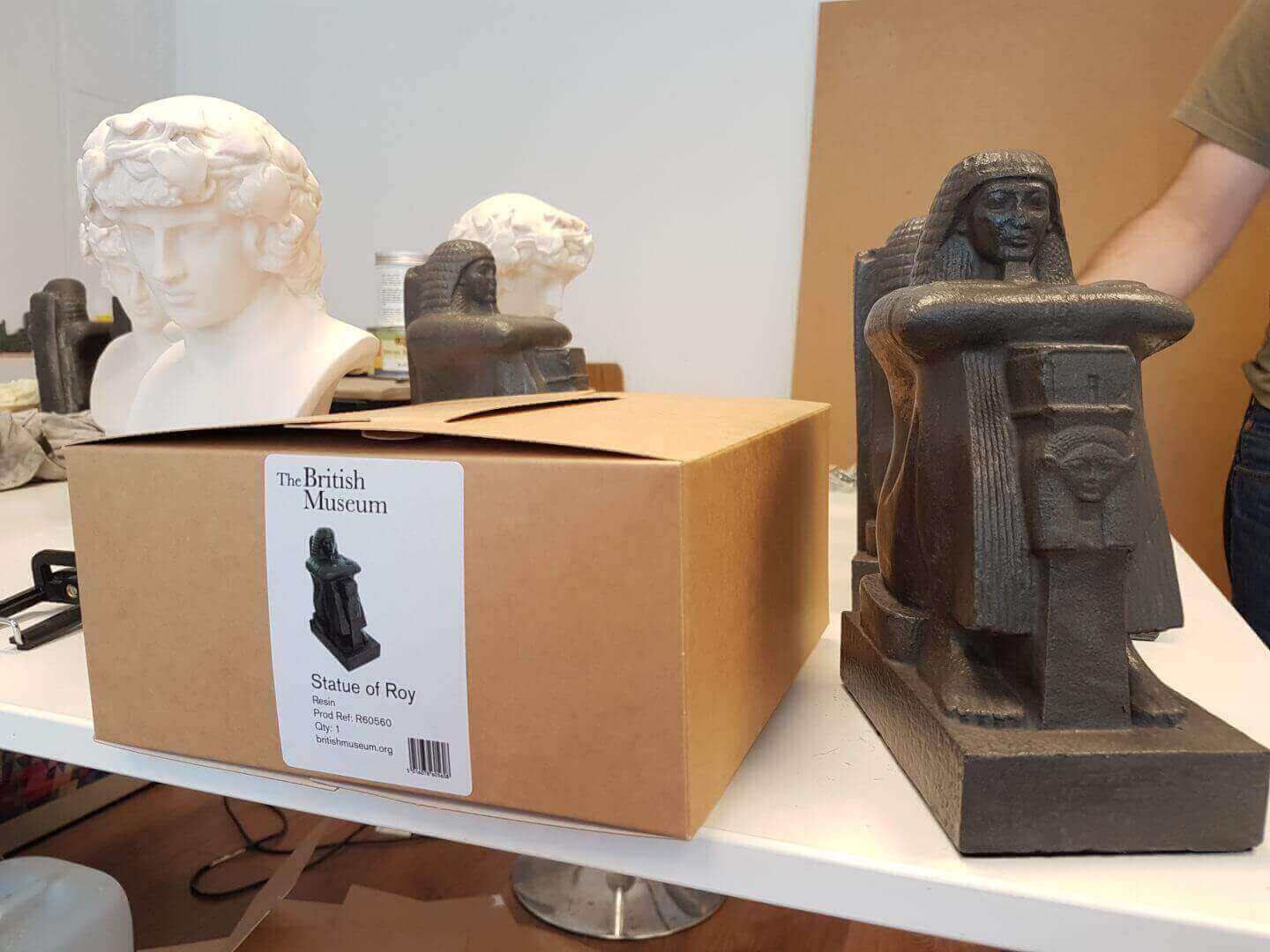 License: The text of "British Museum Embarks on New Dimension in Home Shopping" by All3DP is licensed under a Creative Commons Attribution 4.0 International License.
Subscribe to updates from All3DP
You are subscribed to updates from All3DP
Subscribe
You can't subscribe to updates from All3DP. Learn more…