More of a proof of concept than an implement for daily use, one maker uses special PLA and the annealing technique for a 3D printed Moka Pot.
There are many great uses for 3D printed objects, but making hot drinks with boiling water? Most folks would be inclined to say no. It's made of plastic, after all. You'd naturally expect the damn thing to melt into an unholy blob all over your kitchen counter.
But a-ha! In theory, it is entirely possible to fabricate a 3D printed object that can withstand high temperatures. Perhaps not ideal for handling food — unless the material used is certified as food-safe — but certainly there's value for engineering applications.
Making close reference to the iconic Bialetti Moka Pot, one clever maker has created a 3D printed Moka Pot. Stefan H. — who operates the YouTube channel CNC Kitchen — demonstrates the entire process in the video below.
Do Not Drink Coffee from a 3D Printed Moka Pot
The 3D printed Moka Pot was first designed in Autodesk Fusion 360 software. Next, each of the 10 components were printed using a special Volcano PLA filament from FormFutura.
The thing that makes this filament so special is that the material is optimized for hardening using the annealing technique. That means after the object is printed, it can be strengthened even further by baking the components in an oven.
How much stronger? According to the FormFutura technical specs, annealing provides a high heat resistance greater than 95° C, and less than 0.3% shrinkage.
It's a remarkable achievement, and a very cool print. But Stefan is keen to reiterate some important points:
"I did not drink the coffee since the material is not yet rated for being food safe. And I also don't recommend anyone to 3d print pressure vessels, especially ones that contain boiling water. The purpose of this video is to show you that 3D printing is more than printing fidget spinners. If you know your application, and have chosen a suitable material, you can do pretty cool things with it."
It's worth watching the video in full; it's a real education for hobby baristas and 3D printing enthusiasts alike. And if you want to try this at home, you can download all the STL files from Thingiverse.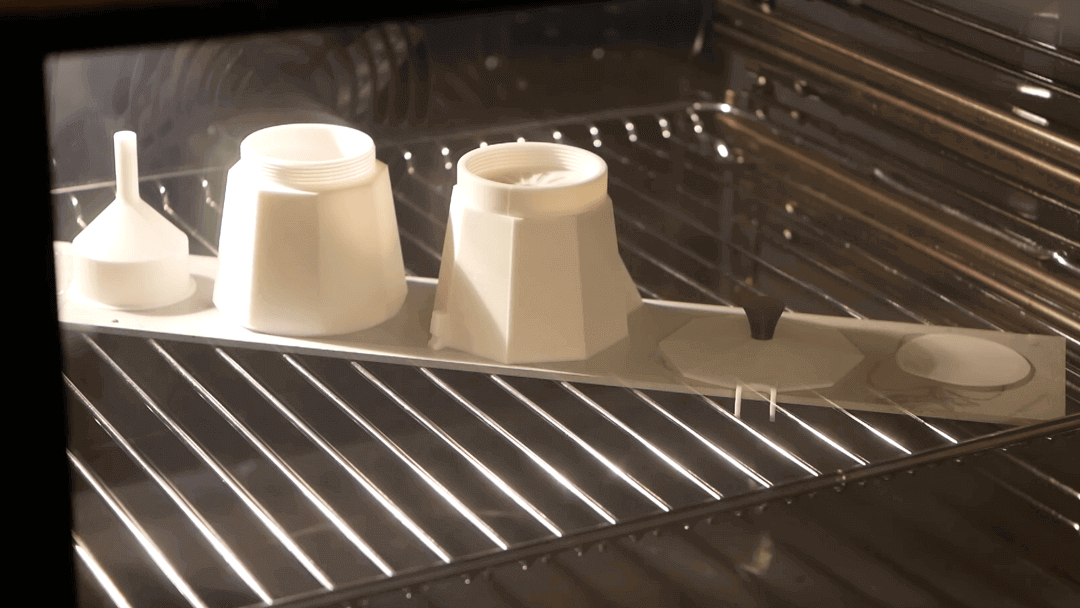 License: The text of "How to Brew Real Coffee with a 3D Printed Moka Pot" by All3DP is licensed under a Creative Commons Attribution 4.0 International License.
Subscribe to updates from All3DP
You are subscribed to updates from All3DP
Subscribe
You can't subscribe to updates from All3DP. Learn more…