The Thingiverse "Catch The Wind" challenge produced great 3D printed wind power gadgets, from wind generators to fun soap bubble devices.
The Thingiverse #catchthewind challenge was aimed at bringing up ideas and working models for 3D printed objects you can power with nothing but the force of the wind. Wind is a sustainable source of energy, playful and refreshing, but on the other hand, it is a very inconsistent medium.
So what can you do with its power? For its oldest uses from ancient times, kites and windmills come to mind. But apart from that, what do you do with something you can not see and barely influence? Luckily, the Thingiverse users contributing to the challenge were a bit more creative in dealing with the topic of flowing air. Here's our choice of the ten best entries: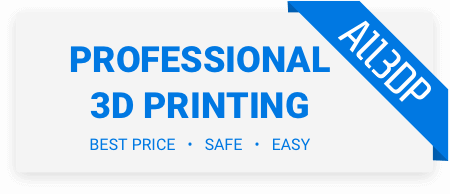 1.Wind Energy Stored with Gravity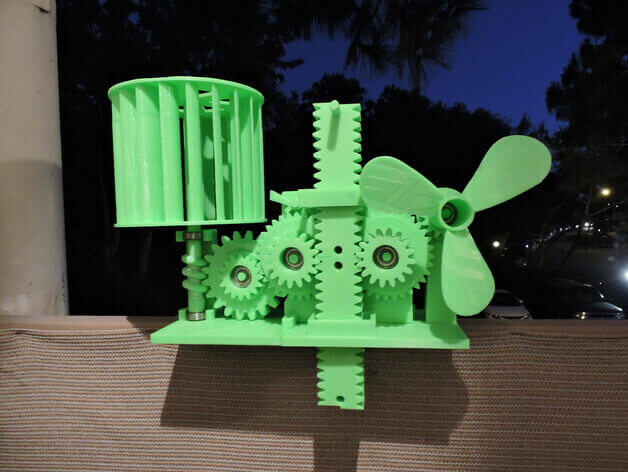 This is not about Alfonso Cuaróns epic sci-fi movie from 2013, albeit it still sounds a bit futuristic. It seems "gravity" as a medium is a good way to store energy for long terms. This means that the wind turbine lifts up a weight over transmission gears. They can then be used when needed to power something by simply being forced towards the ground by gravity.
Usefulness: 5/5
Fun factor: 2/5
Maker: Hyperplane Interactive
Download: at Thingiverse.
2. The Bicycle Bubble Machine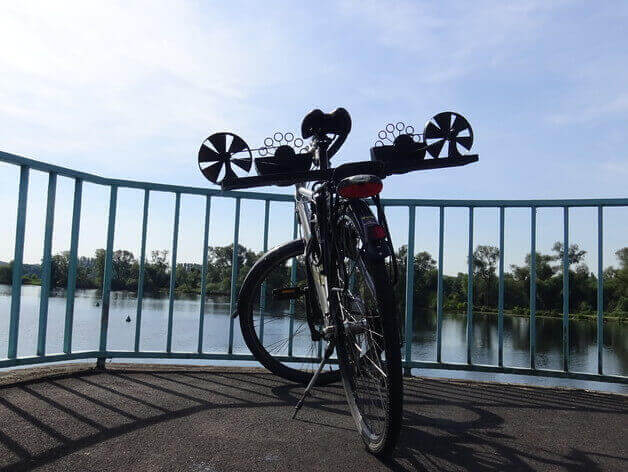 If you're regularly riding your bike, you'll love this idea featured in an earlier article. You can add so much fun by leaving a magical soap bubble trail behind yourself while driving. Make a sunny day even brighter, all you need is the 3D printed bubble machine powered by the relative air movement while pedaling and a little bit of soap water.
Usefulness: 1/5
Fun factor: 5/5
Maker: Jost Schenck
Download: at Thingiverse.
3. The Bike Windcharger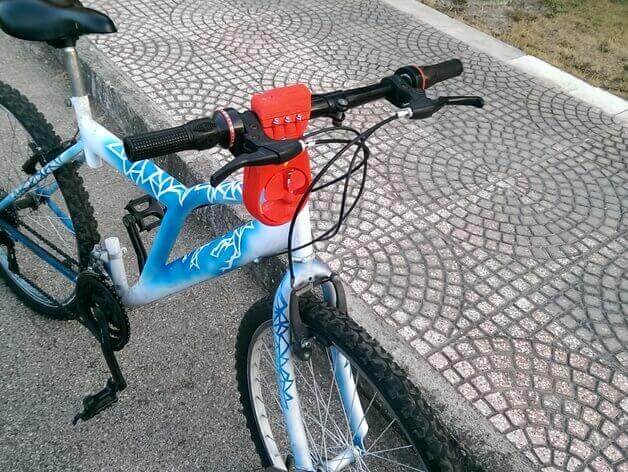 When it comes to 3D printed wind power gadgets, this is a great example. Not only can you use the airstream as a biker to leave behind beautiful bubbles, but it also seems to be able to generate enough power to charge a mobile phone. So, like a dynamo, you can use the energy driving around generates anyway and put it to use with a wind charger from a 3D printer. The print is of medium difficulty: You'll need a small motor acting as a generator and a USB charger like those you can get for a car cigarette jack, but that's about it.
Usefulness: 5/5
Fun factor: 4/5
Maker: Marco222
Download: from Thingiverse.
4. The Chillbomb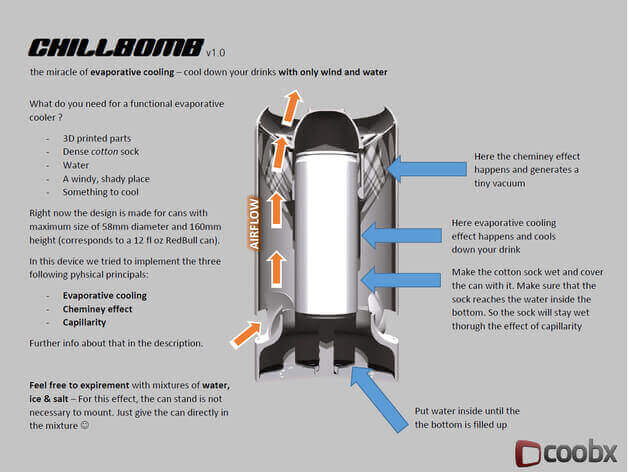 Especially useful in a hot summer is the chillbomb. Put in a wet cotton sock or cloth and a beverage can, and after some time your drink will be cooled down by a few degrees. The capillarity of the sock's fabric will soak up water, which evaporates in the wind, dissipating heat.
Usefulness: 3/5
Fun factor: 4/5
Maker: Marco Schmid
Download: from Thingiverse.
5. The Triforce kite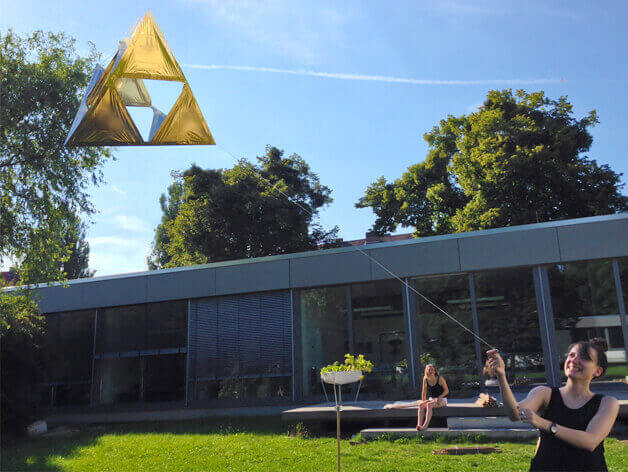 Is "the golden power" actually wind? Hylian historians are baffled over this artefact called a "triforce kite". Assembled, the Triforce is said to allow the owner to make and be granted as many wishes as they want. This one stays in the air on a light breeze. But does it have any special powers or is it just a regular kite made with a 3D printed frame, rescue sheet, kite rope and glue?
Usefulness: 1/5
Fun factor: 5/5
Maker: Surge Futuro
Download: from Thingiverse.
6. Da Vinci's flying kite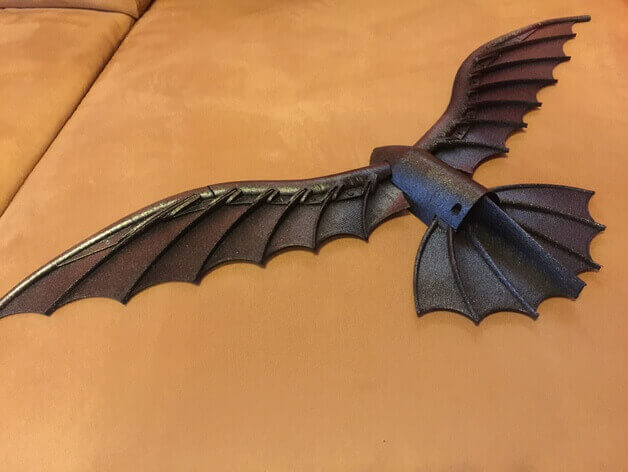 An early pioneer of aeronautics and inventor of countless fascinating flight apparatuses, Leonardo Da Vinci was fascinated with the bird's ability to fly from an early age. So it's no wonder he created a replica of a bird that can fly in the wind. This model is optimized to be made with a consumer 3D printer.
Usefulness: 1/5
Fun factor: 4/5
Maker: Matija Sedak
Download: from Thingiverse.
7. The portable wind-powered USB charger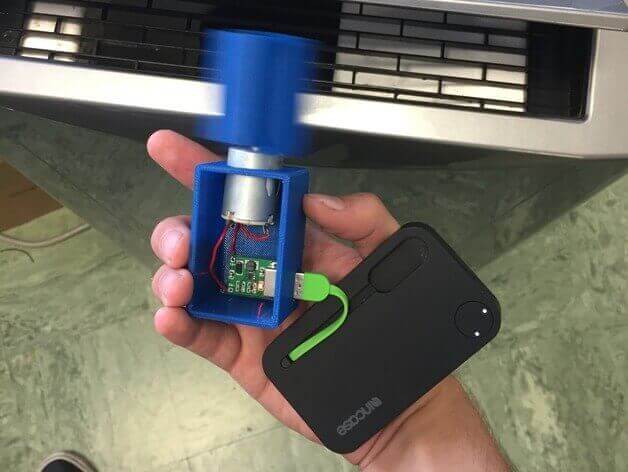 This portable wind charger for USB devices is similar to the bike wind charger. It works anywhere you are, even when you're stationary, as long as there's some wind. The 3D printed wind wheel and housing for a motor (again, acting as a generator) can power almost any of your USB devices. But don't expect too much, a voltage regulator is a must not to apply overvoltage and fry any devices. A voltage booster will be useful when the wind is too weak.
Usefulness: 4/5
Fun factor: 2/5
Maker: Anthony Dorsa
Download: from Thingiverse.
8. The Klapotetz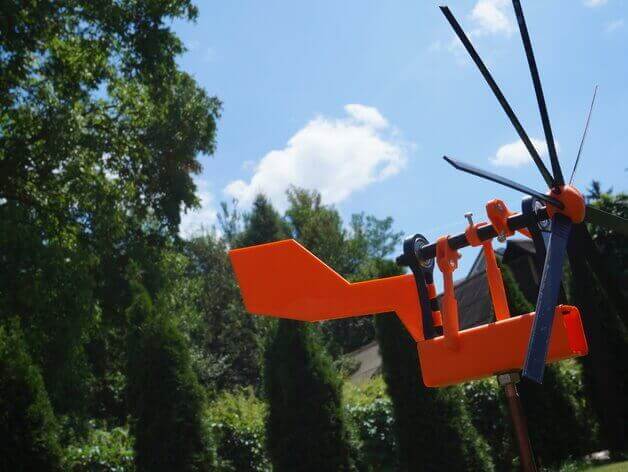 Although I have never heard of it, the Klapotetz is pretty self-explaining by its name alone. It's a handy little windmill-like device traditionally used in Styrian vineyards in Austria. Unattended, the Klapotetz produces a beating sound randomly, depending on how much wind is available at the moment. This scares away birds and other animals and could be useful for every fruit and vegetable garden.
Usefulness: 4/5
Fun factor: 0/5
Maker: Michael Michelitsch
Download: from Thingiverse.
9. The vertical wind turbine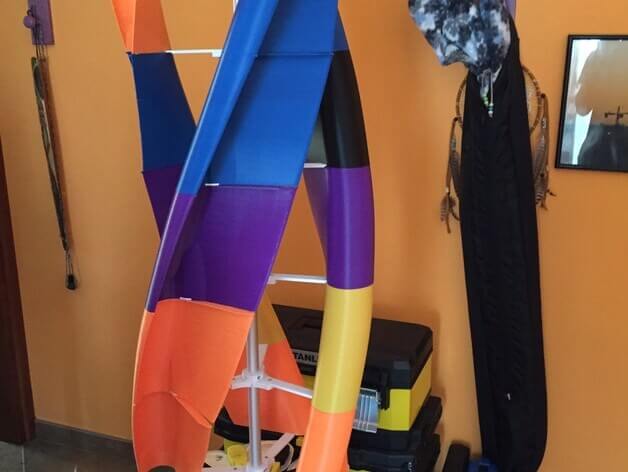 This wind turbine project takes generating energy from wind energy very seriously. There are a lot of electronics involved. Which kind of setup, how many phases you use, how many coils with how many turns… is a bit too much for an amateur to cope with. It's pretty cool that you can produce energy in usable amounts with wind energy at home. Oh… and it looks cool.
Usefulness: 5/5
Fun factor: 0/5
Maker: Antonio Di Maria
Download: from Thingiverse.
10. The plastic bottle windmill
The last project featured isn't very cool, not the most technical advanced, but it incorporates the aspect of sustainability like none of the others does. The plastic bottle windmill is a windmill which uses cut-open standard PET bottles for its windmill sails. This saves a lot of plastic which doesn't have to be 3D printed while at the same time providing a lot of surface for the wind, working on a slight breeze. It's a great idea, and anyone tech-savvy enough can hook it up to a generator, too.
Usefulness: 2/5
Fun factor: 1/5
Maker: Joris Bijnens
Download: from Thingiverse.
Disclaimer:
All3DP GmbH makes 3D printing available to everyone.
If you choose to buy an item through one of All3DP's articles, we do not charge any fee or additional price on top of our partners fulfillment price. We are paid on a commission, which means that we receive a small percentage from our partners.
Also, we are not selling the models. By comparing the prices of our 3D printing services, we simply are pointing you to the lowest 3D printing price available. If you would like to know more, please visit our Terms of Service.
Also, the editorial team of All3DP only conveys models that are under Creative Commons 4.0 Licence. All3DP will never convey STL files which are marked with the non-commercial use licence (CC NC). Also, according to CC BY, we give attribution where needed. If you are the designer of a model and want to be removed from All3DP's price comparison service, please send a mail to [email protected].
License: The text of "10 Best 3D Printed Wind Power Gadgets" by All3DP is licensed under a Creative Commons Attribution 4.0 International License.
Subscribe to updates from All3DP
You are subscribed to updates from All3DP
Subscribe
You can't subscribe to updates from All3DP. Learn more…