Italian prototyping workshop Zare partners with Austrian designer Christophe Nussbaumer to create what could be the first 3D printed luxury consumer item.
Zare, a prototyping specialist based in the Italian town of Boretto, successfully navigated the tricky waters of the 2008 financial crisis with a pivot toward 3D printing. The company sensed the time and cost savings would be beneficial to its raft of clients and industries, including dental.
So it's a fortuitous full circle that, for Zare, the evolution of 3D printing toward higher quality outputs and consumer end-use products manifests in the form of a toothbrush.
It's known as Mio — Italian for "my" — and it cleans your teeth no better than a standard brush. However, it does feature a bunch of unique features that make it special. For starters, it is printed to order specifically for the handedness of your choosing.
Indeed the company, seeking a new profit driver and exciting use-case, enlisted the help of Austrian designer Christoph Nussbaumer to help design the company's first consumer product. The brief was to elevate an ordinary household item into something luxurious. Another key criteria is that it be possible only by 3D printing.
Nussbaumer explains: "We reflected on a product that could highlight the extreme, formal design freedom afforded by additive manufacturing. We assessed possible products, such as bicycles, lamps and jewelry."
The collaboration settled on the humble toothbrush. And the final design is a sleek stick of sinuous metal complete with cavities that would be nigh impossible to procuce through conventional means.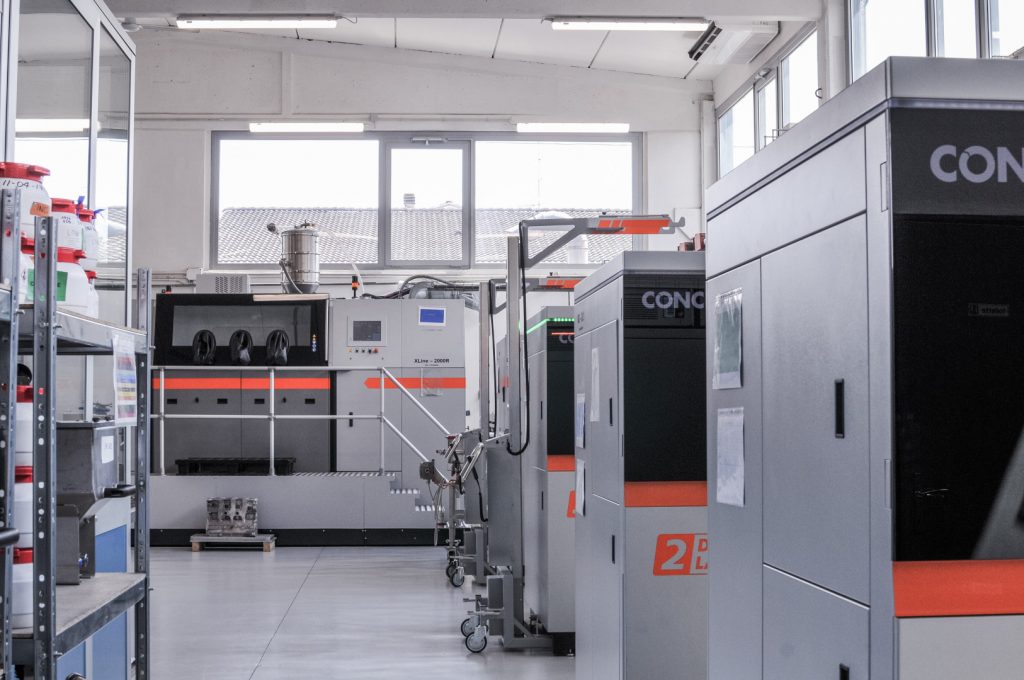 3D Printing Metal Consumables
The Mio toothbrush — which exists as an independent brand from Zare — is available in two material variants: titanium, and 316L stainless steel. Both food-safe and certified for oral use, Zare can print both on its own array of Concept Laser Mlab M2 cusing Multilaser printers.
For an end product that you plan to stick in your mouth, surface finish is understandably an important factor. With this in mind, the Mio toothbrushes are available in one of four processed surface finishes: matte, polished, galvanized and original MioRaw.
Interestingly the latter, MioRaw, is the finished toothbrush as it comes from the printer with minimal post-processing. The company attributes the superior surface quality to the Concept Laser machines it operates.
Such is Zare's success with metal 3D printing that in the four years since first acquiring metal 3D printers, its entire production composition has shifted from all plastic to a 40:60 split between plastics and metal.
GE Reports puts the price as high as €1,500 for a the toothbrush. Mio lists no prices on its website, instead asking for interested customers to contact the company.
We can't find any instances of one appearing in the wild, so whether this is the world's first vaporware toothbrush or the real (and probably ludicrously expensive) deal remains to be seen.
Regardless, it's a cool concept that shows one possible way metal 3D printing could leave the factory and enter the home.
Source: GE Reports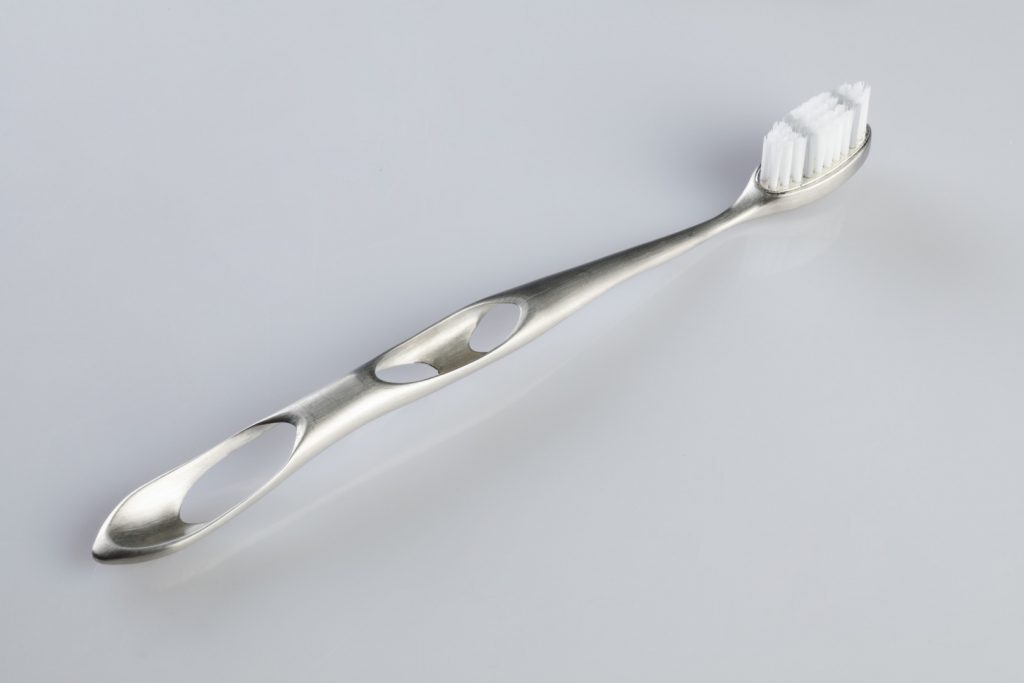 License: The text of "Oral Hygiene for the 1%: Zare 3D Prints Bespoke Metal Toothbrush" by All3DP is licensed under a Creative Commons Attribution 4.0 International License.
Subscribe to updates from All3DP
You are subscribed to updates from All3DP
Subscribe
You can't subscribe to updates from All3DP. Learn more…