Things are getting a little… stimulating in the world of 3D printing filaments. And by stimulating, we mean coffee, beer, and hemp.
If you're reading this, then chances are you already own a 3D printer (or have access to one).
Making further assumptions, then you either belong to the Fused Deposition Modeling (FDM) camp, or the Stereolithography (SLA) camp. If it's the latter, then we'll see you at the bar. The next round of drinks are on you.
But if you're an FDM devotee then stick around partner, you've come to the right place. We're going to share with you some weird and wonderful filaments that have been used for 3D printing.
What? You thought it was all just boring old plastic? Nope! Here are several stimulating materials to make your day (and possibly your night).
1) Coffee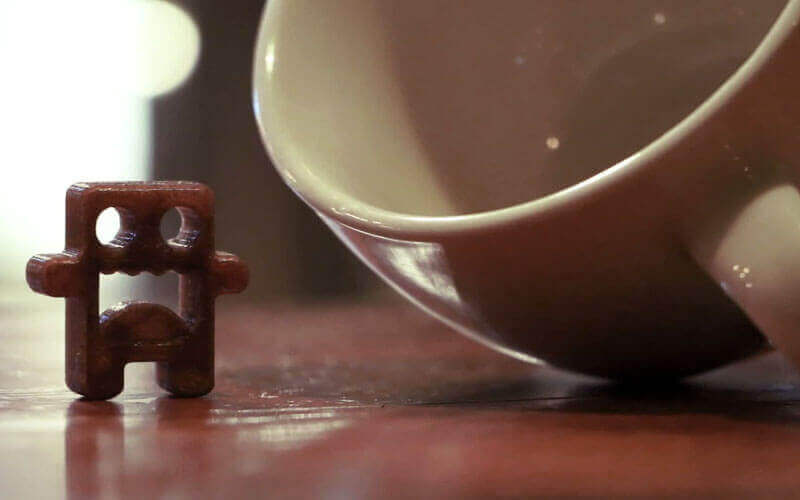 A collaboration between 3Dom USA and c2renew Composites, Wound Up is a 3D printing filament made from leftover coffee grinds. As a "special 3D printing material with visibly unique print finishes," the filament makes products with a rich brown color and a noticeable natural grain. Also, it has the benefit of smelling like a steaming hot cup of java whilst printing.
2) Beer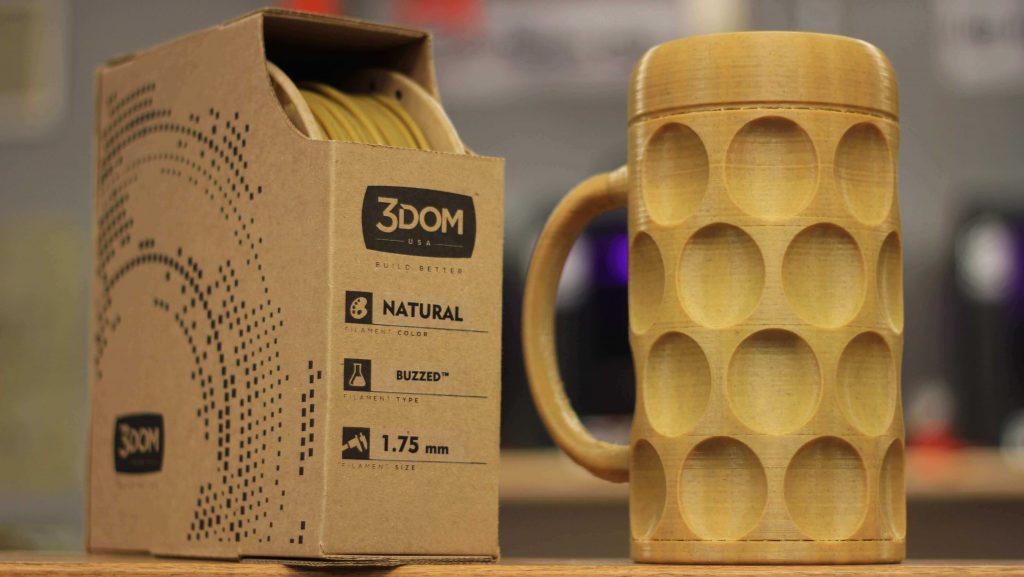 From the same team that bought you Wound Up, a 3D printing filament made from… beer! Like its caffeine fueled sibling, Buzzed is composed of waste byproducts, this time from the brewing process for the beverage of champions. The makers are rather proud of its unique print finishes and rich golden color, but they offer no promises that you'll get any drunker if sipping beer from a stein printed with beer.
3) Hemp
Giovanni Milazzo and Antonio Caruso are a pair of Italian entrepreneurs whose company, Kanèsis, are planning to launch a filament made from hemp for the 3D printing market in early 2016. They reckon hemp filament offers considerable technical advantages, like being strong and light enough to be the base material for complex objects like small drones. Talk about getting high…!
4) Crack Cocaine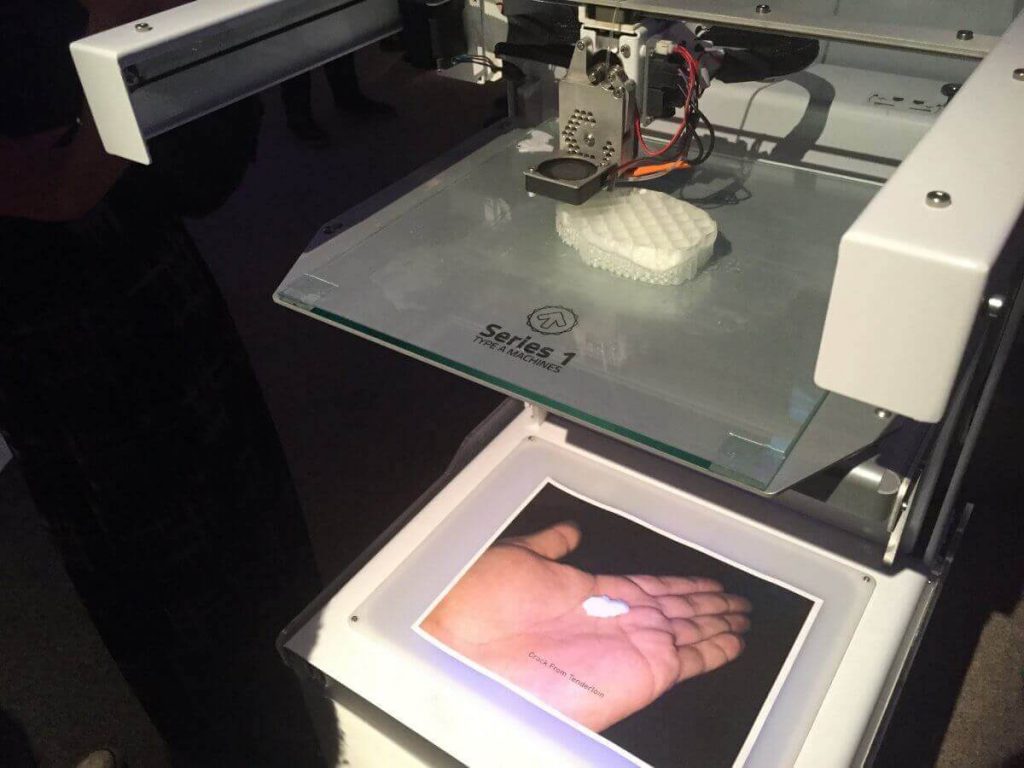 Technically speaking, crack cocaine is not widely available as a 3D printing filament. Moreover, this is not an activity we would condone at ALL3DP. But underground artist Katsu made their own filament from $250 dollars worth of the stuff, and fed it through a 3D printer at the final show of artist collective Free Art and Technology in San Francisco. Presumably it was some kind of statement about the war on drugs. Or technology. Or maybe just a way to attract controversy. But hey, we're writing about it now, so mission accomplished.
5) Make Your Own Filament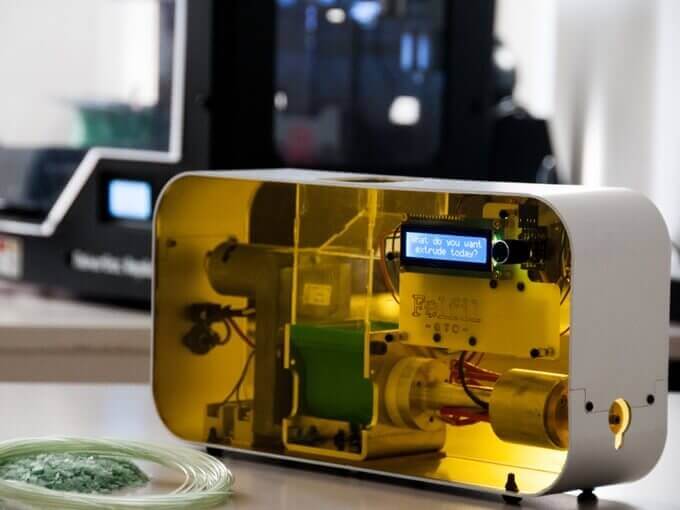 Of course, if none of the above filaments are exciting enough for you, you could always make your own. Right now on Kickstarter there's a campaign running for the Felfil Evo, an open source filament extruder for producing your own 3D printing filament from recycled plastic — and any other ingredients that tickle your fancy. Wanna experiment and manufacture a custom filament from chocolate? Tobacco? Whiskey? Then this is the machine to get you started.
License: The text of "Beer! Coffee! Hemp! Fantastic Filaments to Feed your Buzz" by All3DP is licensed under a Creative Commons Attribution 4.0 International License.
Subscribe to updates from All3DP
You are subscribed to updates from All3DP
Subscribe
You can't subscribe to updates from All3DP. Learn more…