The Sigma R17 is the latest flagship 3D printer from BCN3D Technologies, with brand new features like a hotend family and quieter operation.
Don't Miss: BCN3D Sigma Review: A Fantastic 3D Printer
Leading open source 3D printer manufacturer BCN3D Technologies has dropped the curtain on their new and improved BCN3D Sigma. Dubbed the Sigma R17, the flagship 3D printer is a refinement of their Independent Dual Extruder (IDEX) system, plus new features including swappable hotends and quieter operation.
The hotend family is perhaps the most intriguing feature. These are six different hotends between 0.3mm – 1.0mm diameter which can be used on either of the two IDEX extruders. Combining different sizes has the benefit of increasing accuracy and speed on large models and infills — even for multi-material parts.
Chief among the range of hotends available for the Sigma R17 is the 0.5mm. This is a high performance hotend with carefully engineered geometry and a hardened steel nozzle. These features make it especially useful for printing with filament containing abrasive particles or carbon fibres.
With two extruders, a hotend family and compatible printing materials, there are now literally thousands of options for a 3D printing project on the Sigma R17. To help users identify the best combinations, BCN3D has also launched the Sigma ProGen website. Here, users can select the configuration of hotends and materials loaded on the Sigma to download the correct printing profile for both Cura and Simplify 3D slicing software.
Check out the full rundown of new features in the promo video below:
New Sigma R17 is Oh So Quiet
BCN3D claims that the new Sigma R17 is a much quieter machine thanks to "new smart cooling" design. New fans have been carefully selected in order to drastically cut down the operating sound, while maintaining high dissipation airflow.
In addition, the stepper drivers have been redesigned to improve its performance while reducing the operating sound. New microchips manage the power more efficiently, resulting in drastic noise reduction and improved accuracy. Thanks to these improvements, the Sigma R17 is not only more silent than before, but also more reliable and accurate.
Roger Uceda, CEO of BCN3D Technologies, said in a press release:
"3D printing is already changing the way the things are made, and at BCN3D we are proud to be part of this revolution. With the new Sigma R17, we can supply users with an even more versatile tool. The Sigma R17 allows them to combine different hotends to materialize their ideas faster, with a fine quality and beyond any geometric or material constraint, while ensuring a flawless user experience."
Pre-orders for the Sigma R17 begin on 8 February 2017 via the BCN3D site and their network of distributors. Printers will ship by 27 February 2017.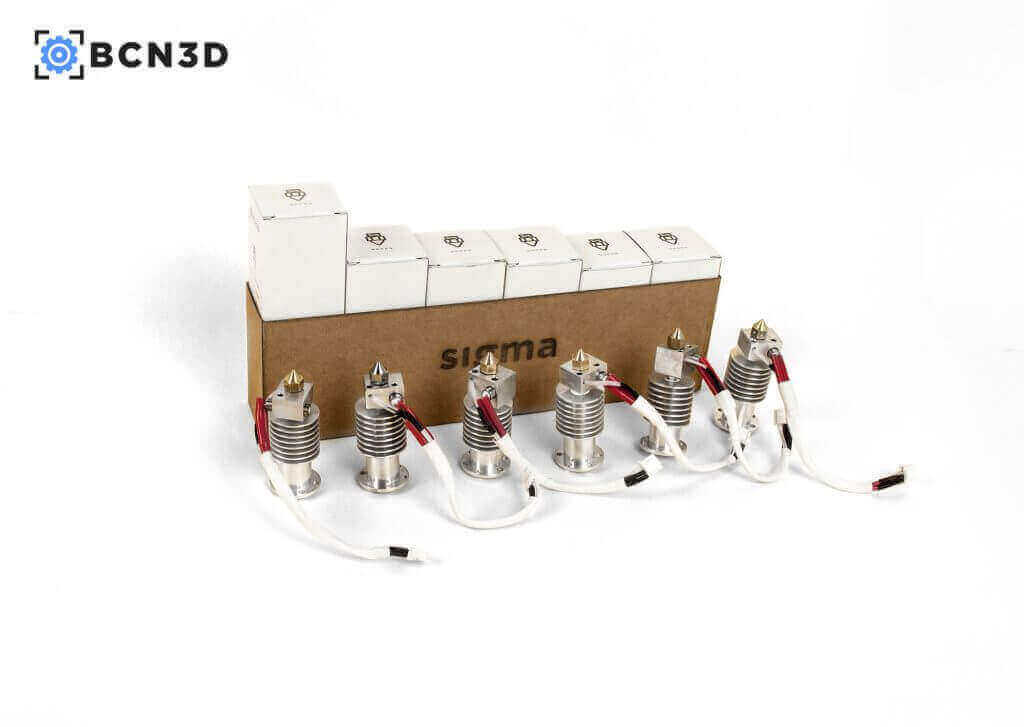 License: The text of "BCN3D Technologies Announce New Sigma R17 3D Printer" by All3DP is licensed under a Creative Commons Attribution 4.0 International License.
Subscribe to updates from All3DP
You are subscribed to updates from All3DP
Subscribe
You can't subscribe to updates from All3DP. Learn more…