3D printing in space requires the right software. Remake from Autodesk allows parts to be 3D modeled on Earth before being sent into space.
NASA and commercial space companies have long been working on a way to manufacture parts in space on demand, reducing costs, and freeing up storage space.
In April this year, the first commercial 3D printer was installed on the International Space Station. The printer was manufactured by space startup Made In Space.
Dubbed "Additive Manufacturing Facility" (AMF), the device is available to make things in zero-G. So far, the queue for printing is several months long.
The device became fully operational in June, when the company successfully printed the first tool. This tool was a Kobalt-branded wrench, made in a partnership with Loew's Innovation Labs.
As the only people in space are astronauts, Made In Space had the difficult task of ensuring the printer was easy to use. Obtaining crew time on the space station is expensive and hard to come by, so it was important that the printer was automated as much as possible.
Made In Space worked with their partners Autodesk to ensure the software was also easy to use. To this end, the AMF is making extensive use of Autodesk's Remake software.
Remake makes it easier for Astronauts to 3D Print
The Remake software is able to capture information about the real world and make a 3D model of it. This drastically helps anyone without computer aided design (CAD) experience.
Because 3D printing requires STL files to be processed by a reasonably powerful computer — which an astronaut is probably busily using for other things — Autodesk worked on enabling models to be created on Earth.
These models are then downsampled and sent to an astronaut's laptop for printing, without the need for them to use CAD in space.
This software is pretty impressive in this regard, but it also enables for quality control and fast prototyping. To do this, the AMF is equipped with the ability to scan objects created by the printer.
These files can be sent back to Made In Space, who can use Remake to create a 3D model of the part from the scan. They can then compare the model to the original CAD drawings to ensure that the printer is making what is needed.
Senior Product Manager Tatjana Dzambazova envisions a future where astronauts are able to directly use the AMF without using CAD at all.
She said: "We're working on ways to go directly from scan to print to optimize the process. So in a future emergency, astronauts might be able to make physical prototypes on the spot and just use them."
Source: Forbes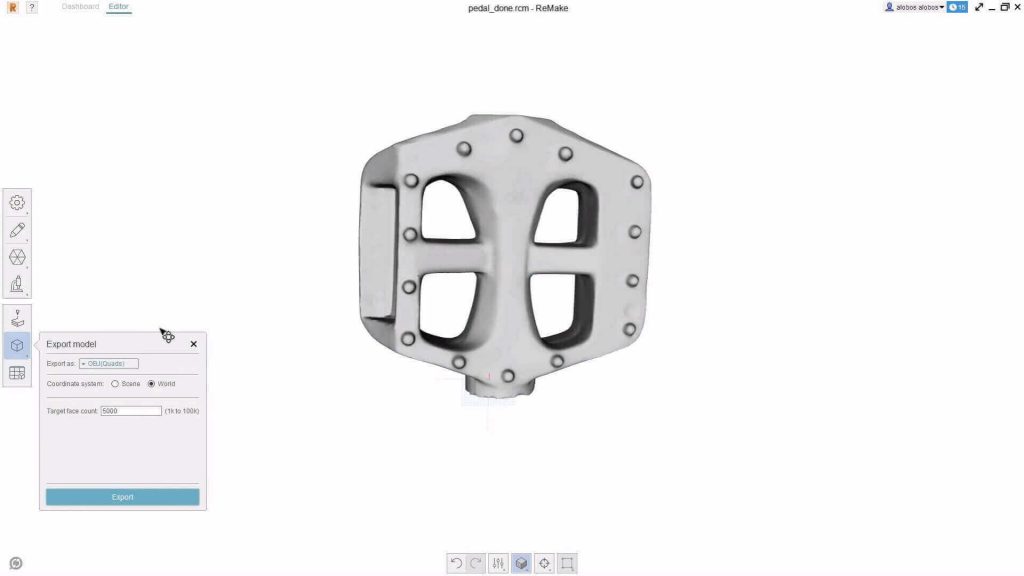 License: The text of "8 out of 10 Astronauts Prefer Remake Software for 3D Printing" by All3DP is licensed under a Creative Commons Attribution 4.0 International License.
Subscribe to updates from All3DP
You are subscribed to updates from All3DP
Subscribe
You can't subscribe to updates from All3DP. Learn more…