3D printing is becoming an increasingly important tool for space travel. Now, the first medical supplies were 3D printed in space. 
There are so many things to consider when preparing for space travel. The most critical part, of course, is the health of the astronauts. But what can you do when an Astronaut gets hurt during a mission and needs special medical assistance? Illness or death can be catastrophic for a mission. Cost and storage constraints severely limit the medical care capabilities of space missions.
This is where 3D printing comes to help.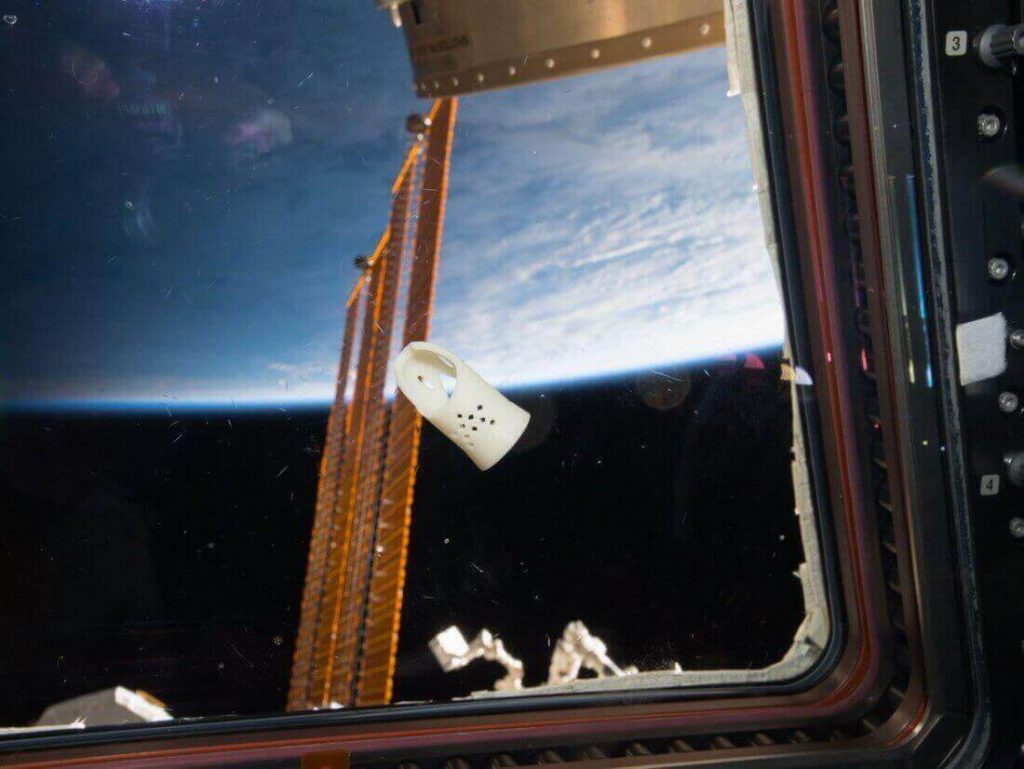 How Medical Care for Space Mission Could Work
So far, the US company Made in Space has pioneered 3D printing in outer space. They have successfully 3D printed tools aboard the International Space Station. Now, Dr. Julielynn Wong, a friend of the founders of Made in Space and founder of her company 3D4MD, tackles the problem of remote medical assistance.
On January 11, 2017, 3D4MD 3D printed the first medical supply onboard the space station.
The object in question was a mallet finger splint. This medical device is used to keep a finger straight, rather than bend inwards toward the palm.  The 3D4MD team designed one splint with a star pattern to represent its production in space. The digital model was transmitted to the ISS, 3D printed and used aboard.
But this, of course, is just the beginning. An on-board 3D printer would allow astronauts to make personalized medical supplies during space missions. "It's like having a 3D photocopier," Dr. Wong said. "We take a laser scan stored from the fitting process for space suit gloves, use free software to create a digital model of a custom-fitted finger splint, uplink that digital file to the space station and 3D print it in space."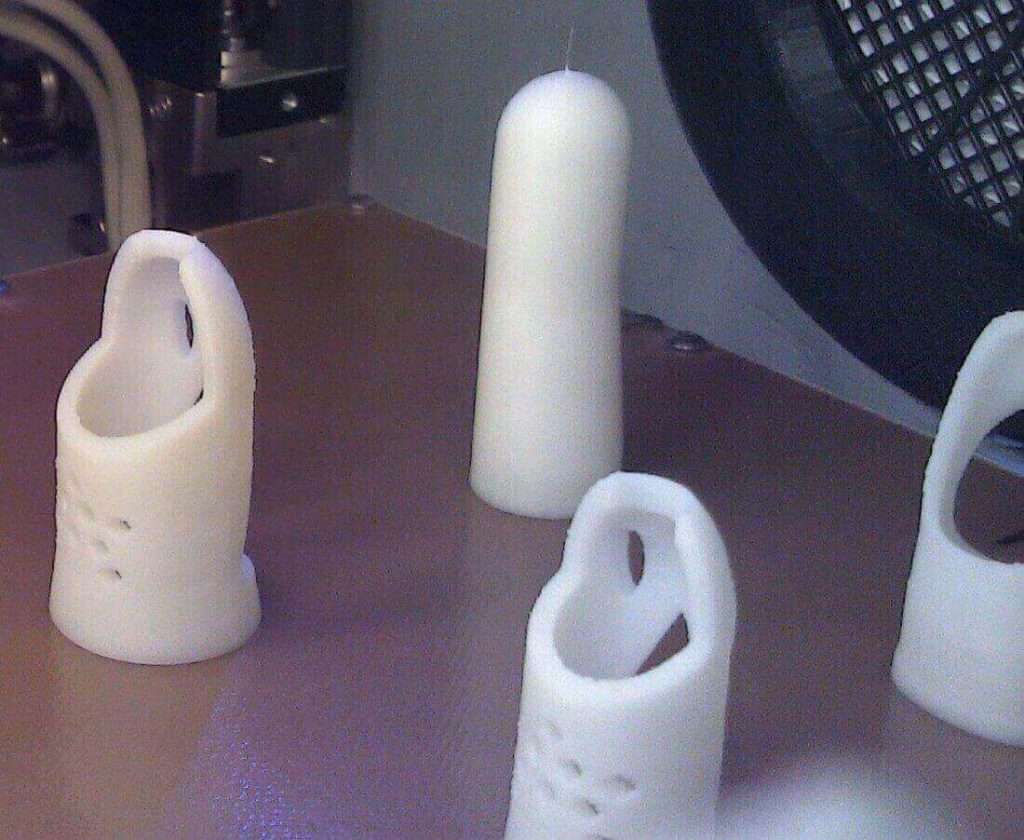 Next Step: Remote Medical Assistance Around the World
This principle doesn't only apply not space, but also to rural or remote areas on Earth. But there are a lot of problems to overcome: More than one billion people lack access to electricity and nearly half the world's population lives in rural areas. In many remote regions, simple medical items are expensive and can take weeks or months to arrive in the hands of medical staff. So far, 3D4MD has designed and tested a solar-powered, plug-and-play, ultra-portable 3D printing system to manufacture a range of hygienic, effective, and low-cost medical supplies at the point of use. Designing this system to fit inside a carry-on suitcase allows safer handling of fragile parts and saves money by avoiding checked baggage fees.
3D4MD also wants to develop a procedure of using cell phones to scan patients. Once the scan is transmitted to the medical printing team, custom designs files can be returned. They are then 3D printed using recycled plastic. Reducing costs and saving time, Dr.Wong hopes it could also save populates of lesser developed countries from a lot of pain. Wong explains: "This will not only save time and money for patients but could benefit the 45% of the world's population who live in rural areas and lack access to medical care."
(Source: TCT Magazine)
License: The text of "Astronauts 3D Printed First Medical Supplies on the ISS" by All3DP is licensed under a Creative Commons Attribution 4.0 International License.
Subscribe to updates from All3DP
You are subscribed to updates from All3DP
Subscribe
You can't subscribe to updates from All3DP. Learn more…