This AR headset made with Arduino and 3D printing is capable of showing the date, time, text messages, plus gesture-controlled photography. 
It's amazing what inspires people to get busy making stuff. Take Instructables author Daniel Quintana, for example. He loves mountain biking, but he got fed up with stopping to interrupt an epic ride just so he could check the time on his phone.
So he did what any normal teenager would do in this situation; he designed and built an AR headset from scratch.
Quintana's DIY AR device is called "Uware", and takes the form of a 3D printed enclosure with a tiny 0.49″ OLED screen snuggled inside. It also features an HC-06 Bluetooth module, an APDS-9960 gesture sensor, a 3.7V battery, and an Arduino Pro Mini for control.
In typical usage, Quintana's wearable will display the date, time and text messages beamed from his phone using Bluetooth and a custom app that he wrote. Swiping right in front of the gesture sensor also puts it into camera mode, allowing him to snap a picture completely hands-free. As a bonus, the Uware features magnetic charging.
It's suitably epic, we're sure you'll agree, and it totally owns the craptacular Google Glass wearable. Oh yeah, Quintana has something to say about that, too:
"Does anybody remember Google Glasses? No? It's okay, Google probably doesn't remember them either. Maybe because it was over-priced or that they marketed to everyone or maybe just because you had to say, 'take a picture' just to take a picture. But it still was a pretty cool idea."
The materials he used to create this Uware are relatively cheap and easy to find online. He says he bought all the electronics for just under $60 dollars.
Uware is an AR Headset You'll Actually Want to Use
Don't Miss: Anet A8 Review – Most Popular 3D Printer of Fall 2018
Quintana created the enclosure in CAD using Fusion 360 software. To give it a unique design, Quintana decided to make Uware go around the back of the head. This allows more space for the components, and is more convenient than attaching to the front of glasses.
The electronics enclosure is made on an Anet A8 desktop 3D printer. Specifically for 3D printing, he split the model into 8 pieces.
"I like to print this way on larger projects so if the printer messes up badly," he says, "I won't have to restart the print."
The enclosure is printed with PLA filament; in the future, he plans to fabricate with bridge nylon for more flexibility and less rigidity. The nylon can also take more knocks and bumps than standard PLA.
Moreover, Quintana wants to upgrade his AR headset with roughly the same capabilities as a smart watch. Essential features like a pedometer, GPS navigation or games, for instance.
In the meantime, you can marvel at the journey so far in his documentation on Instructables.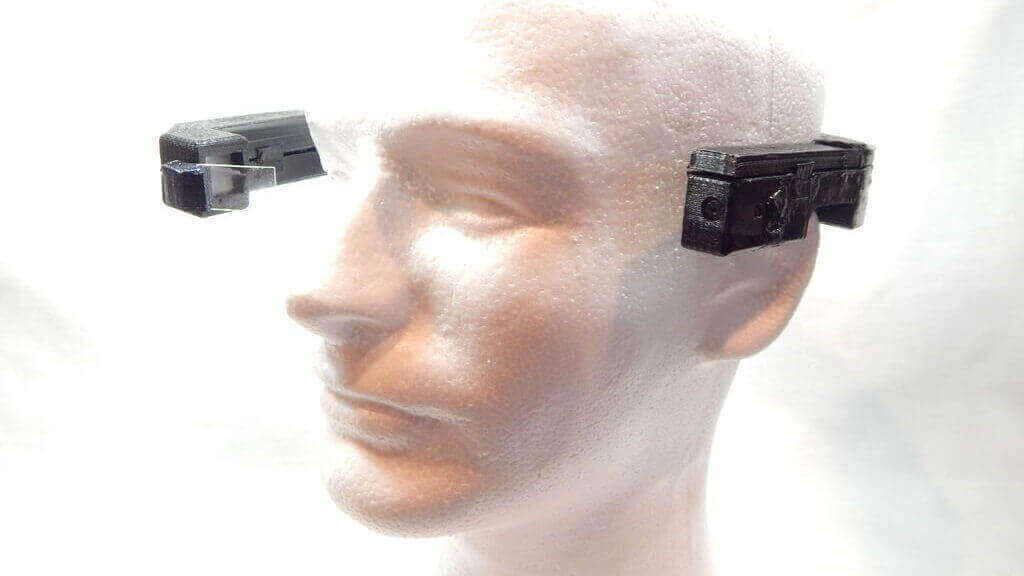 License: The text of "Build an AR Headset for $60 with Arduino and 3D Printing" by All3DP is licensed under a Creative Commons Attribution 4.0 International License.
Subscribe to updates from All3DP
You are subscribed to updates from All3DP
Subscribe
You can't subscribe to updates from All3DP. Learn more…