Capturing the frustration and the beauty of the software loading screen, Analogue Loaders is a stop motion animation made with 3D printing.
We've all spent our fair share of time staring at a loading screen. The spinning beach-ball of doom is a fremeny from the not-so-distant past, causing screams of agony as the computer grinds to a halt. But could it inspire you to create a work of art?
Professional animator Raphael Vangelis went ahead and did exactly that. Analogue Loaders is a two minute stop motion animation, made with 3D printing and a whole lot of talent. The short contains 30 different loading screens of various brands, including Apple, Google, Microsoft, Spotify and Dropbox.
Vangelis explains the concept:
"This short film is my animated autobiography. I spend most of my life swearing at the computer because it's crashed or isn't working. Here, well known digital symbols are turned into something analogue and playful. The result is an homage to all the lost time we collectively spend in digital limbo in the hopes of sudden development on our screen."
The interesting thing is that they're not verbatim copies of corporate design. That would give the whole enterprise a whiff of corporate endorsement. Rather, they are playful interpretations in bright colours and chunky shapes.
See how many you can recognize in the video below:
Analogue Loaders is a Labor of Love
The load screens are not just made with 3D printing, however. In a behind the scenes peek, we see Vangelis using plasticine, card-board, and blocks of wood also.
But 3D printing is certainly the centerpiece of the project. That's because, as Vangelis says, "3D printing is awesome." We agree with you 100%, dude.
Each load screen is first built using CAD software, and then made into a physical object using both FFF (fused filament fabrication) and SLA (stereolithography) printing.
One clever trick you can see is how each "frame" of the animation uses a separate model, with numbers at the base. This makes it easier to photograph each object in sequence, and then run them together in the final animation.
The days of the loading screen are not behind us yet. Daily users of technology still find themselves bumping up against the limits of hardware and connection speeds.
But if it can inspire something as elegant and sophistacted as Analogue Loaders? Well, it would be ungracious to complain too loudly.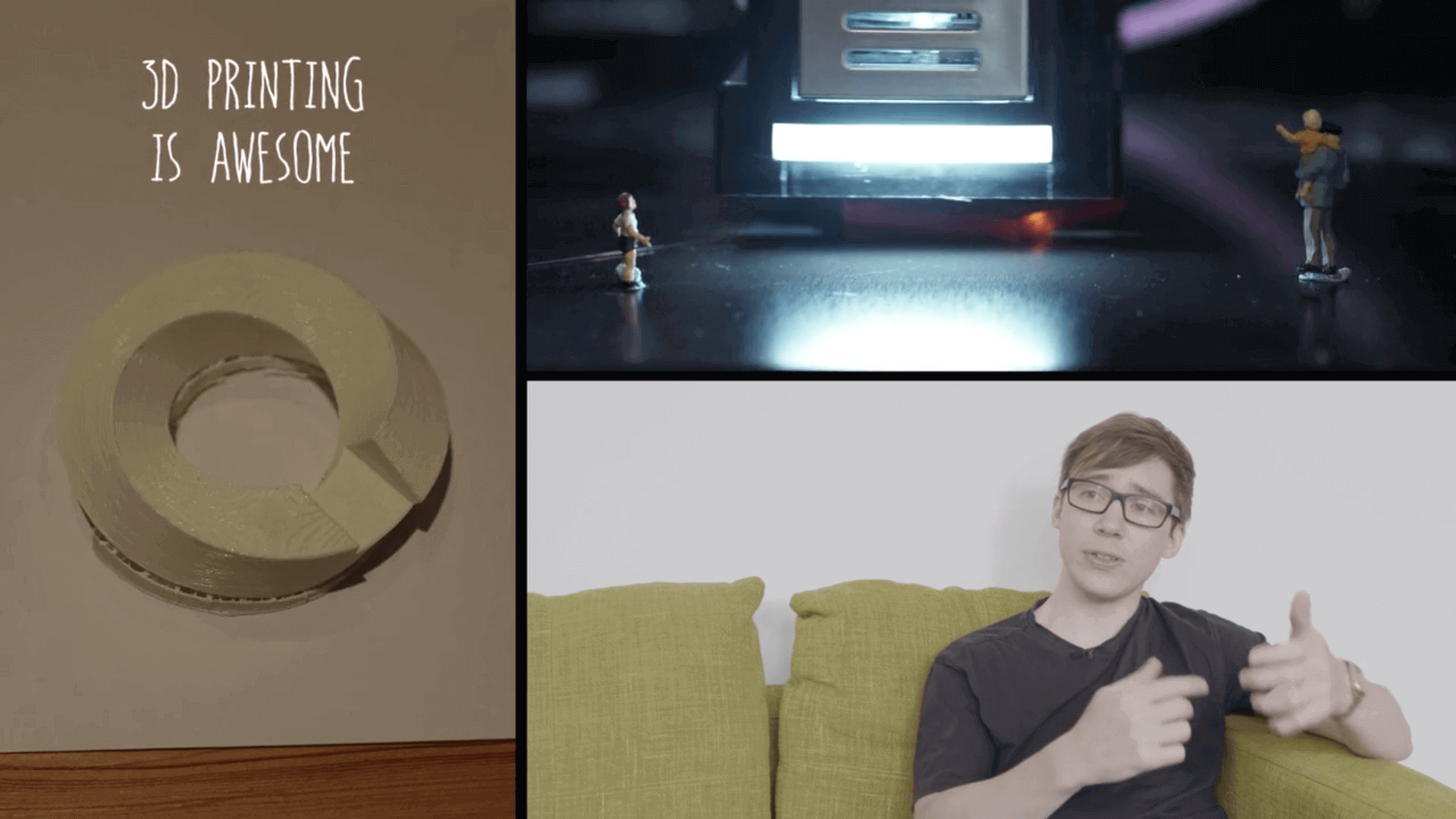 License: The text of "Analogue Loaders is Beautiful 3D Printed Stop Motion Short" by All3DP is licensed under a Creative Commons Attribution 4.0 International License.
Subscribe to updates from All3DP
You are subscribed to updates from All3DP
Subscribe
You can't subscribe to updates from All3DP. Learn more…