Dutch company Aectual makes beautiful floors for public spaces which are sustainable, customizable, and 3D printed by giant robot arms.
The next time you're in a public space, take a good look at the floor. Could it be improved through 3D printing, perhaps? Dutch company Aectual believes so; they're using huuuuuuuge robots to make radical, customizable, and frankly beautiful flooring.
Dutch company Aectual is giving the ground beneath your feet a fabulous upgrade.
And this isn't just some showpiece or proof of concept; these floors are intended to be walked upon by hundreds of thousands of people daily. Whether they're skittering to and fro in an airport, train station, or museum, it doesn't mean the floors have to be boring.
So how does it work? As mentioned earlier, the company employs a fleet of really big robots. Using a recycled bio-plastic material, they are able to 3D print designs across very large, flat surfaces.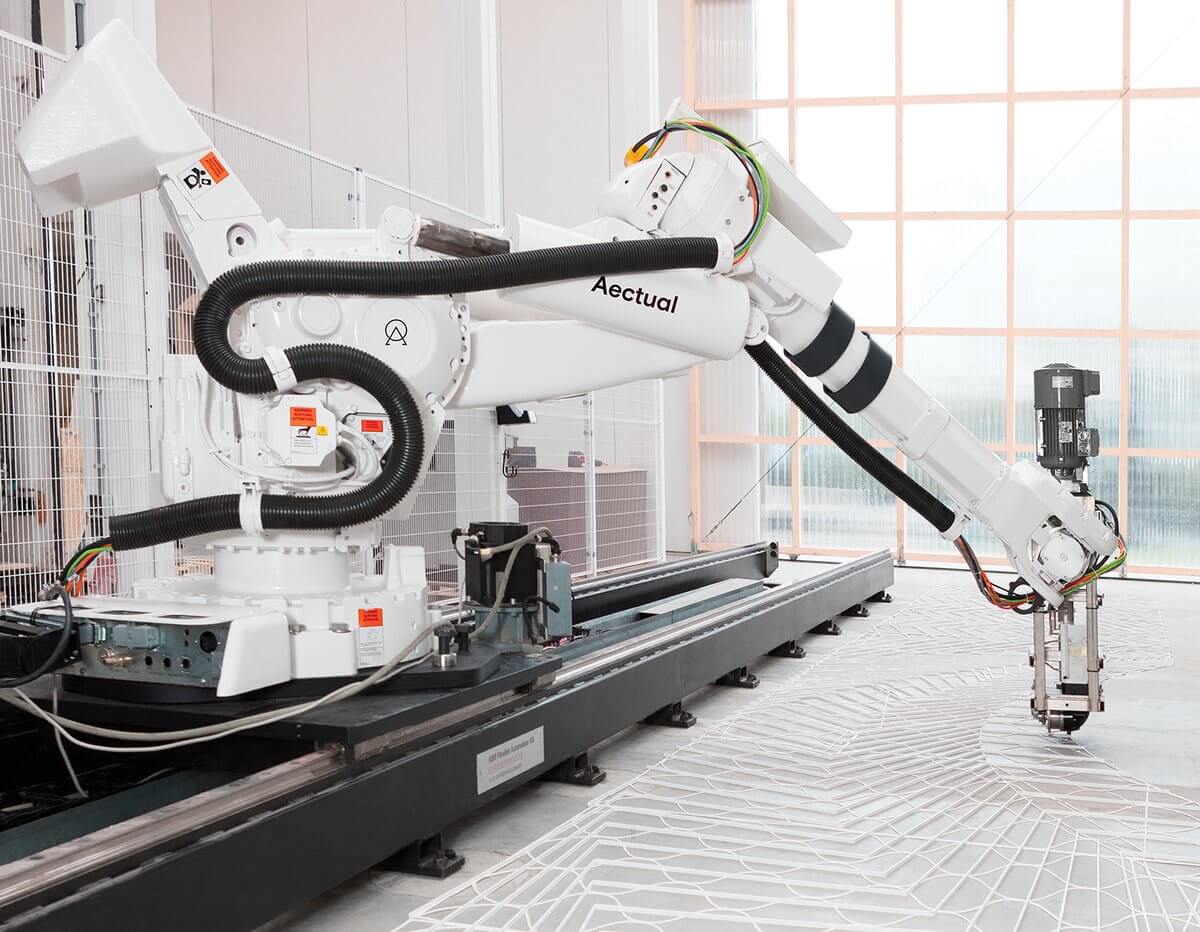 Aectual Robots have Six Degrees of Freedom
Each robot arm has six degrees of mobility and stationed on a set of rails. From there, they can execute a custom design that serves as the basis for the flooring. Each design is just a few centimeters tall, with spaces left for filling in later.
Once they're ready, the 3D printed outline is moved to the construction site. Next, the company fills the empty spaces with terrazzo, a material made of recycled chips of granite. Finally, everything is polished to obtain a smooth, seamless surface.
According to Aectual, the robot is capable of printing any design, regardless of how intricate it is. So in addition to patterns, the floor can also be embedded with pictures or advertising.
Aectual officially launched their product at the Dutch Design Week in Eindhoven on 21 October. And after installing their first floor at Loft's flagship store in Tokyo, the company is gearing up for their next at the Schiphol Airport in Amsterdam in November.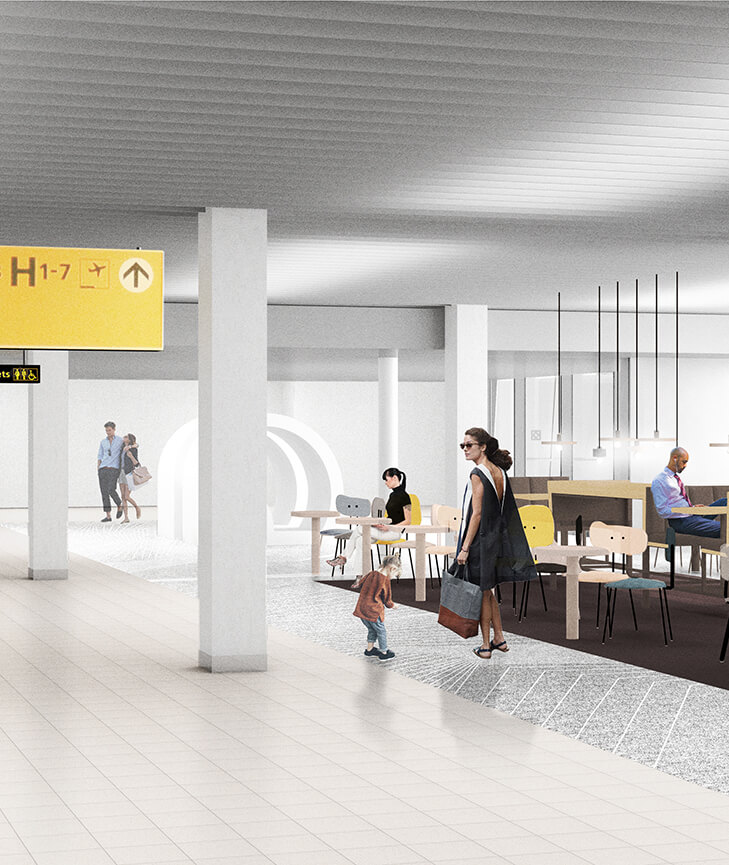 License: The text of "Aectual Makes 3D Printed Floors with Big Robots" by All3DP is licensed under a Creative Commons Attribution 4.0 International License.
Subscribe to updates from All3DP
You are subscribed to updates from All3DP
Subscribe
You can't subscribe to updates from All3DP. Learn more…