Build a portable PC with this new project from Adafruit. With a 3D printed case, 7 inch display and USB charging, you can take it anywhere.
Don't Miss: Make a 3D Printed Lego Tape that Sticks to Windows
The latest project from Adafruit demonstrates how to 3D print and build a mini portable PC. It features a 7 inch display, has a built-in battery, and can work with any HDMI device.
Designed by the Ruiz Brothers, they're using this project to manage their own 3D printers in the workshop. They find it much more handy than a laptop, since the Portable PC is fairly small and can actually fit on the bed of their printer.
Another feature is that it has built in USB charging. That makes it an all-in-one solution that works really well when you need to diagnose your machines or bring a computer to your workbench.
Check out an overview of the portable PC in the video below:
3D Printed Portable PC is Useful Around the Workshop
Don't Miss: Setup Guide to OctoPrint on the Raspberry Pi 2
One great use for this portable PC is as a 3D Printer Host control. "While OctoPrint running on a Raspberry Pi works excellent," say the brothers, "occasionally we'll need to maintenance printer by updating the firmware. This when we need a full blown Windows PC for uploading the files."
That said, the portable PC is compatible with either a PC or Raspberry Pi operating system. Mounts are easy to add in the model, or you can make threads on to the lid, to attach your favorite brand of tiny computer.
There's also geometry on the case for adding a tripod compatible screw. This makes it easy to mount the entire enclosure to a tripod. The tripod screw fits flush against the enclosure so it can stand upright on its side when the tripod isn't needed.
The technical specs are rounded out with a battery that can be recharged from the USB port on the side and interchangeable HDMI connectors.
It's pretty damn impressive, and certainly one to pull together a variety of maker skills, from 3D printing to soldering to coding. Check out the full instructions on the Adafruit learn page.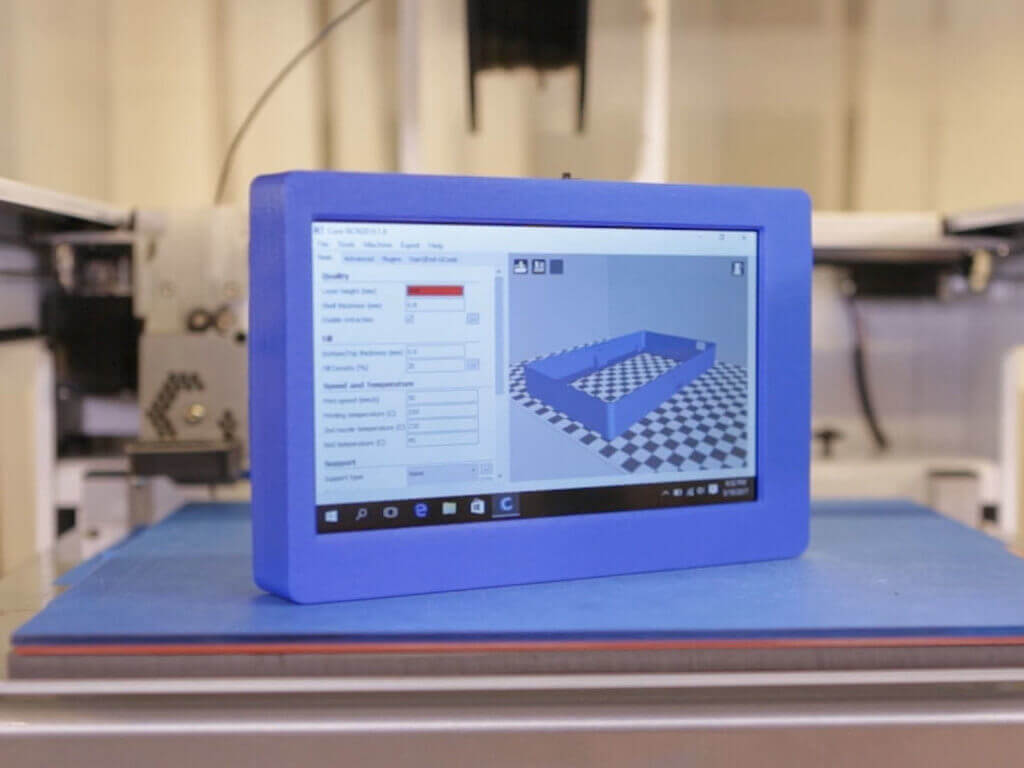 License: The text of "Adafruit Shows How to 3D Print a Mini Portable PC" by All3DP is licensed under a Creative Commons Attribution 4.0 International License.
Subscribe to updates from All3DP
You are subscribed to updates from All3DP
Subscribe
You can't subscribe to updates from All3DP. Learn more…