T3DP is a 3D printing research project with beginnings in 2013 by Daniel Clark. Its aim is to use a patented volumetric 3D printing process to double the conversion efficiency of current solar panels. Essentially, T3DP is trying to create a 3D printed solar which is affordable and viable.
Now, the project is in the running to win A Challenge from Sweden Sustainable Mobility Challenge. Innovators from around the world have applied for the challenge and are currently being judged. Three winners will be announced this summer, splitting €150,000 prize money and the potential to launch their solutions to market, thanks to a €1.5-million fund stumped up by the Swedish Energy Agency.
In the past, many have attempted to 3D print a solar cell. But, there has been little success. However, T3DP is hopeful that its approach will change this. But – how do they do it?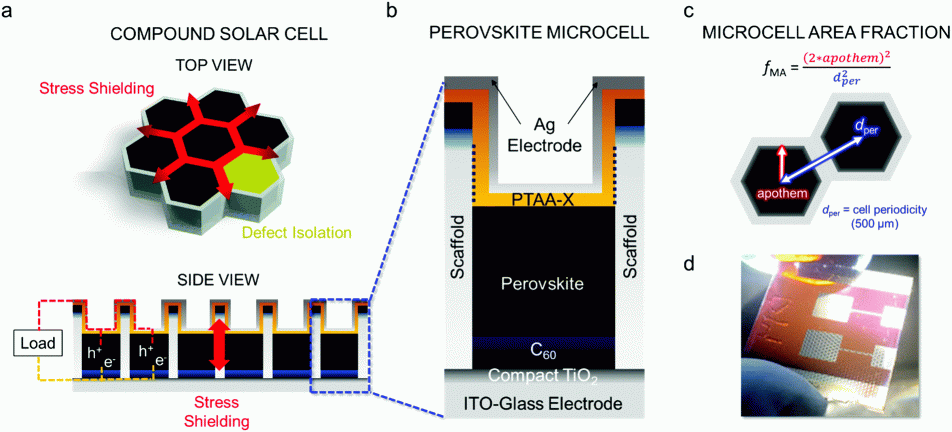 T3DP's Approach to 3D Printing Solar Cells
Last year, online publication Electrek reported on a study conducted by Stanford researchers. Their work involved studying chemical compound perovskite materials for solar cells.
They were inspired by the complex geometry of a fly's eye to create a solar cell and built perovskite microcells in a hexagon-shaped scaffold. The material was stable and strong thanks to this scaffold which kept the fragile perovskite from being fragile and inefficient.
Reinhold Dauskardt, Professor of Materials Science and Engineering and senior author of the study, explained at the time: " has a beautiful honeycomb shape with built-in redundancy: if you lose one segment, hundreds of others will operate. Each segment is very fragile, but it's shielded by a scaffold wall around it."
Amazingly, their work matched the power-conversion efficiencies of standard solar cells. Better yet, perovskite proved to be a cheaper choice than silicon options.
T3DP's work builds on this study as Clark integrated volumetric 3D printing into the manufacturing process. Amazingly, he explains that this could lead to a world record for conversion efficiency.
However, Clark is now hoping to scale up his business and for this he requires funds. Let's hope that T3DP can win the €50,000 cash prize and an opportunity to launch the solution in Sweden
Source: 3D Printing Media Network