Lawrence Livermore National Laboratory researchers develop volumetric 3D printing method to reduce print time of complicated structures.
Although 3D printing has made it possible to create products and parts faster than ever before, the technology is still largely limited to layer printing methods. These processes can take up to days to finish when it comes to creating more complicated pieces.
Now, a team of researchers at Lawrence Livermore National Laboratory (LLNL) has developed a laser-based technology which significantly speeds up the process. In collaboration with UC Berkley, Massachusetts Institute of Technology, and the University of Rochester, researchers can print more intricate 3D pieces by employing volumetric 3D printing.
Maxim Shusteff, a researcher at LLNL, explains in the research paper that moving away from a layer-by-layer printing approach does save time.
Volumetric 3D printing focuses on printing the whole structure at the same time. This is achieved by overlapping three laser beams from three different directions which can create a 3D image that is suspended in resin.
The approach is much faster than traditional polymer-based and additive manufacturing methods available right now.
Given its speed and relatively low cost, the researchers reckon that volumetric 3D printing is likely to push additive manufacturing towards a whole new direction of capability.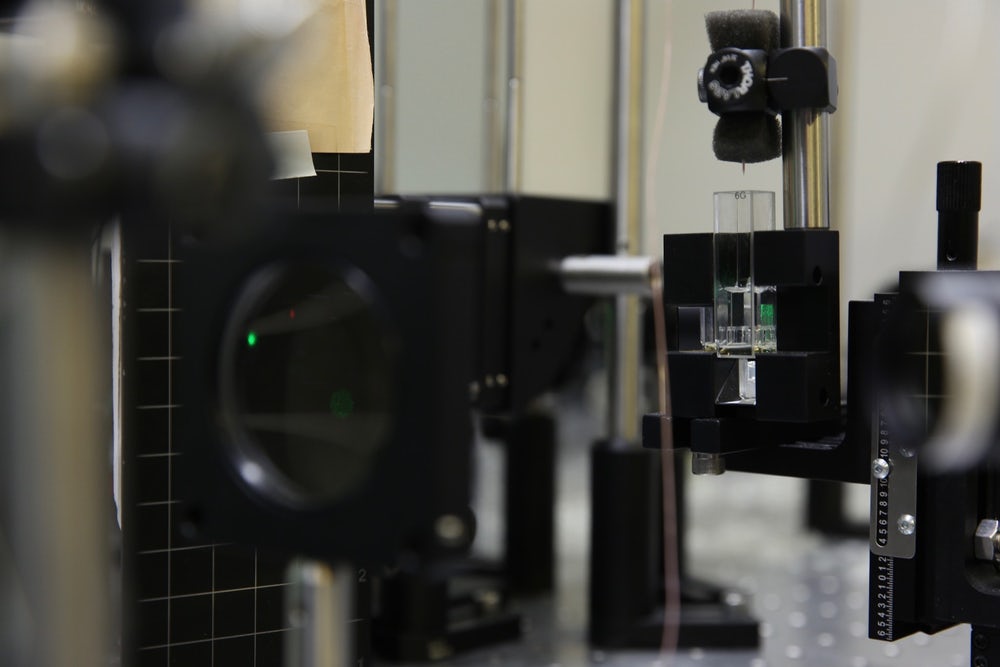 LLNL Researchers Develop 3D Printing Process for Layer-less Structures
Using the newly developed technology, the team has already printed a variety of parts including lattices and planes, as well as complicated curvatures. Indeed, the new technology makes curved structures easier to print without the need for a support. By getting rid of layering, parts are no longer restrained to directions or surface issues.
"It's a demonstration of what the next generation of additive manufacturing may be," explains Chris Spadaccini, an engineer at LLNL.
"Most 3D printing and additive manufacturing technologies consist of either a one-dimensional or two-dimensional unit operation. This moves fabrication to a fully 3D operation, which has not been done before. The potential impact on throughput could be enormous and if you can do it well, you can still have a lot of complexity," he adds.
However, the more complex a structure becomes, the more lasers would be required. Therefore, volumetric 3D printing does face some restrictions for now.
Additionally, the properties of the resin will have to be improved by chemical engineers to create even better structures in the future.
The potential impact on throughput could be enormous and if you can do it well, you can still have a lot of complexity.
Shusteff adds that he has hopes for the new technology to inspire other scientific teams to test a variety of different materials. Volumetric printing could also be made faster by using even stronger light sources.
It also offers good potential for in-space usage as it is the only 3D printing technology that works in zero gravity.
Learn more about this groundbreaking process in the video below:
Source: Lawerence Livermore National Laboratory
License: The text of "New Volumetric Process Offers Speed Boost to 3D Printing" by All3DP is licensed under a Creative Commons Attribution 4.0 International License.
Subscribe to updates from All3DP
You are subscribed to updates from All3DP
Subscribe
You can't subscribe to updates from All3DP. Learn more…