Following the launch of its Labo cardboard accessory kits in early 2018, Japanese gaming giant Nintendo has gradually expanded this range of perforated peripherals to include instruments, robots, and vehicles.
Used to transform the portable Switch gaming console into a variety of game-enhancing tools and doodads, the Labo presents a fun-filled time both in the making and, eventually, use of the cardboard gadgets.
And, from April 12, Labo will also provide the gateway to VR for owners of the Switch.
Indeed, with the imminent launch of Toy-Con 04, the fourth (no-duh) branch of Labo peripherals comes six creative new contraptions for fixing the Nintendo Switch to your face.
Starting at $39.99 for the basic Starter Set + Blaster, expansion packs offer additional experiences at extra (yet to be announced) cost. A full Toy-Con 04 VR Kit, including all extras, will retail for $79.99.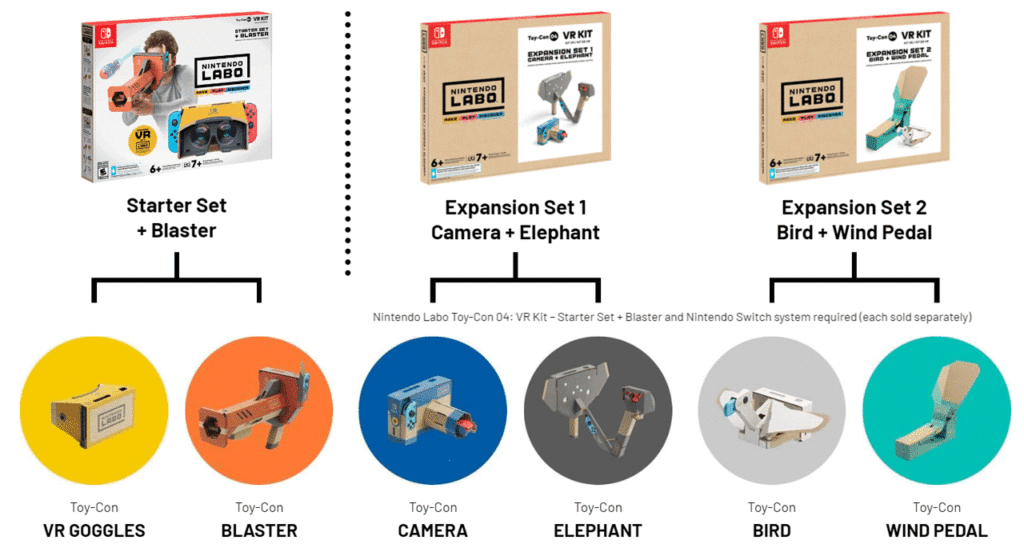 Nintendo Labo Toy-Con 04: What is it?
A mandatory part of the Labo VR setup is (in addition to the Switch console) the Starter Set + Blaster, which includes basic VR goggles and a 'blaster' face-gun gizmo.
Two additional expansion sets will also be available; Camera + Elephant, and Bird + Wind Pedal. So now you can fulfill those classic gaming desires such as strapping a pigeon's posterior to your face or taking full articulated control of an elephant's trunk. What time to be alive!
Withering jokes aside, the kits do present an engaging and accessible activity for kids and adults alike, although the lack of enduring appeal of the Labo appears to be an experience shared by many owners of the previous kits, with this new VR announcement inspiring a wave of social media posts telling of piles of unused cardboard and disinterested children.
On the other hand, demands for VR compatible versions of beloved games such as Pokémon Snap could provide a lucrative new direction for the Switch, already a record-setting device for Nintendo.
Source: Nintendo