Could Josef Prusa release a line of mini MK3 3D printers?
Probably not, but the father of Czech Republic-based Prusa Research did tease fans in a tweet on Wednesday after meeting the Mini MK3, a machine created by @tetra3dprint that's essentially a tiny version of the full-size MK3 we all know and love.
"@tetra3dprint just finished it last night and brought it over," wrote Prusa from his personal Twitter account after having the bite-size printer presented to him at the Prusa Research booth at TCT Birmingham.
"Would you guys be interested (sic) smaller and cheaper beast like this?" he asked, posing with the approximately 30-centimeter-tall mini in a photo he shared to his almost 40,000 followers.
A mini printer would be a new venture for Prusa, which already sells an SLA printer, the beloved MK3S and a line of filament called Prusament, but, again, it probably won't happen.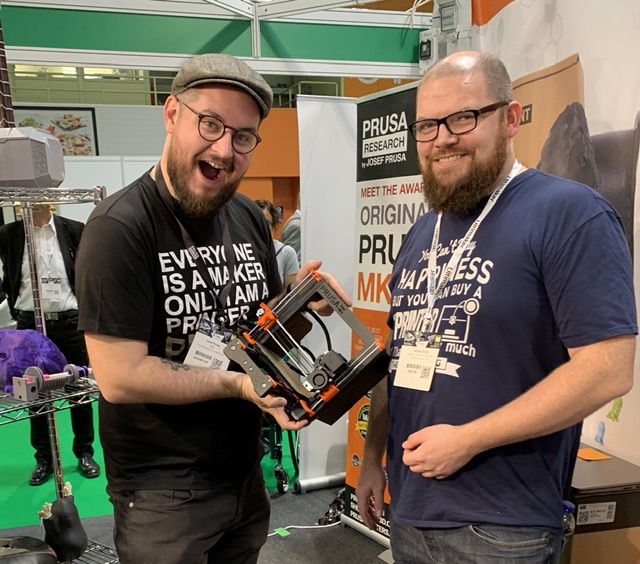 Regardless, this miniature is complete with cooling fan, stepper motors, an extruder, and a build platform. It looks like it could be fully functional, but it's anyone guess how well it prints, if it does.
The creator @tetra3dprint could post his design and part plans online, allowing the community to refine this mini version of MK3. After all, since the original machine is open source, it's not hard to imagine how the parts and design could be adapted to this smaller form factor.
Who knows, maybe Prusa will accidentally conquer the small printer category, next.
(Feature image source: Josef Prusa / Twitter)