Missing Link, a new film from Portland-based stop-motion animation studio LAIKA, is collaborated with Nike and Stratasys to create an exclusive pair of 3D-printed shoes: Missing Link x Nike Air Max Susan.
The comedy film, which Zack Galifianakis, Hugh Jackman, Zoe Saldana, Timothy Olyphant and Emma Thompson are part of, comes out in April. Its protagonist, Mr. Link, supports the world's greatest monster chaser on an adventure to "find a remnant of Mr. Link's primitive ancestry."
Mr. Link was the inspiration for the Nike collaboration. The shoe manufacturing giant will be releasing its Missing Link x Nike Air Max Susan kicks shortly before the movie release. Nike VP of Advanced Concepts Tinker Hatfield and former animator Michael Berger designed them.
The exclusive pair pay homage to Mr. Link's plaid suit, created by LAIKA costume designer Deborah Cook.
"Costume isn't a separate entity from character design, it's very much intrinsic," says Cook. "If Mr. Link was wearing completely different clothes, you'd read him in a very, very different way."
LAIKA's specialty in 3D printing technology and Nike's rapid prototyping combined to create the shoes. You can nab a pair of these exclusive shoes when they are released on April 9 and match with Mr. Link.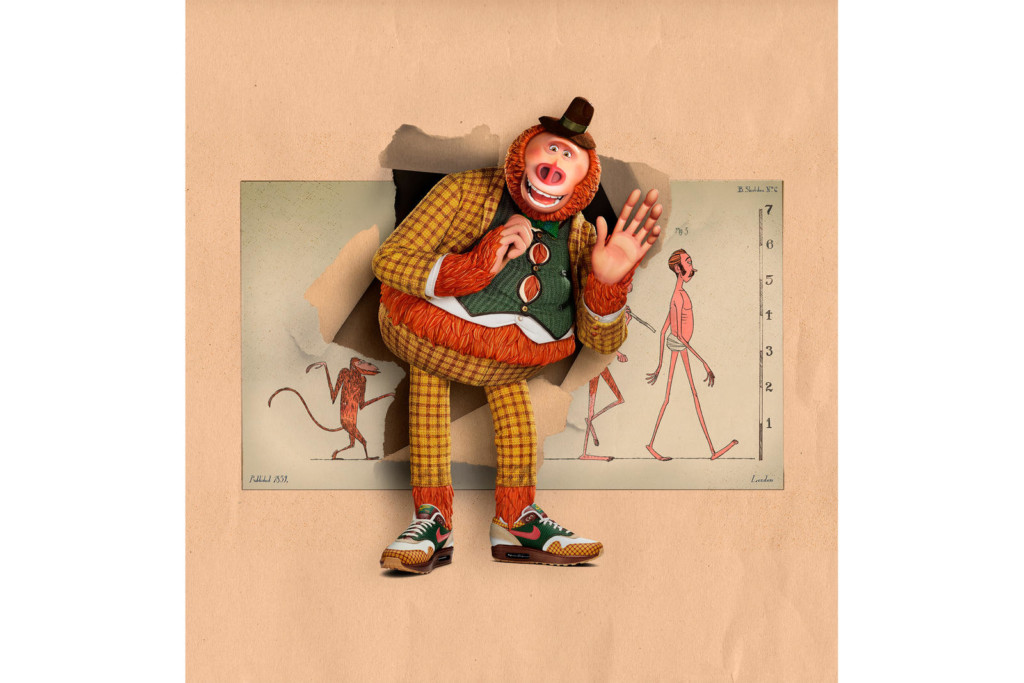 3D Printing The Missing Link x Nike Air Max for Mr. Link
To 3D print a mini-version of the Missing Link x Nike Air Max for Mr. Link himself, LAIKA's Stratasys PolyJet-based 3D printing solutions were used.
"The Air Max 1 has always been a really uplifting, happy design," said Hatfield. "When I saw the film, I immediately felt Mr. Link was instantly lovable — he's happy-go-lucky, the type to stop and smell the flowers. So, he's got a certain chill that for me made sense with the silhouette."
Nike has a long-time partnership with the LAIKA studio, largely because Nike co-founder Phil Knight owns the studio. Though many shoes have been produced in tandem over the years, the Missing Link x Nike Air Max Susan is the first to release commercially.
Mr. Link's aesthetic shines through in the shoes. A blend of his Pacific Northwest roots is balanced with "a desire to serve as a playful foil to the urbane Frost." Nike believes this shows in the leather-wrapped midsole, cuff links and kurim fur tufts.
Want to learn more about LAIKA's 3D printing work? Check out the time they received the Academy Reward for their use of 3D printing.
For more about 3D printing and film, check out these stories:
Source: Press Release