A number of companies and startups have taken a keen interest in 3D printing technology, leading to an exponential growth in both innovation and the development of additive manufacturing systems. Perhaps the most notable name that has taken a crack at the 3D printing industry is HP Inc. After generating a ton of buzz with the groundbreaking HP Multi Jet Fusion system a few years back, the global tech giant has since revealed its intention to release a metal 3D printing system, aptly named HP Metal Jet.
Now, HP is collaborating with Nanyang Technological University in Singapore (NTU) and the National Research Foundation Singapore (NRF) to launch an $84 million digital manufacturing lab. Focused on accelerating the so-called fourth industrial revolution, the HP-NTU Digital Manufacturing Corporate Lab will boost research in the fields of 3D printing technology, materials, artificial intelligence, machine learning, cybersecurity, and more.
The opening of this new facility will mark two major milestones for HP. Not only is it the company's first-ever university-based laboratory in Asia, but it's also the biggest university collaboration in the world. Based on the NTU campus, the HP-NTU Digital Manufacturing Corporate Lab will employ around 100 researchers and staff members.
"Together with HP Inc., a renowned innovator and leader in the tech industry, NTU seeks to address today's fundamental challenges with solutions that will benefit both industry and society in Singapore and the world, such as developing automation that is capable of boosting manufacturing productivity," said Subra Suresh, NTU President Professor.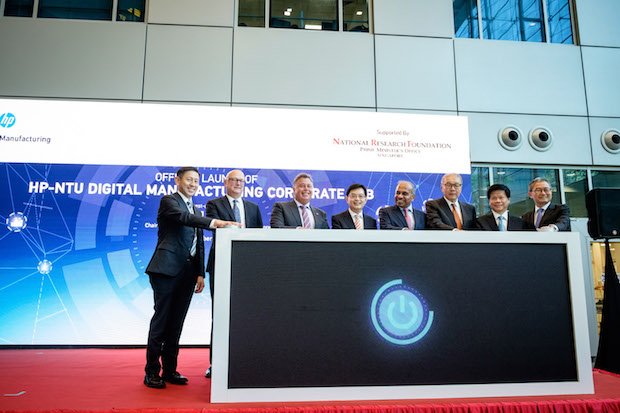 HP-NTU Digital Manufacturing Corporate Lab Aims to Push the Boundaries of 3D Printing Technology
Just announced today, the partnership between HP, NTU Singapore and NRF will potentially lead to some breakthrough research regarding additie manufacturing technology. The collaboration was confirmed during an agreement that was signed by Professor Lam Khin Yong, the NTU Vice President, and Shane Wall, the CTO and Head of HP Labs. The digital manufacturing research lab will be supported by the NRF, a government-run organization that financially backs over a dozen corporate labs. 
Once the HP-NTU lab is opened, they will launch 15 projects that are centered around new materials and applications, AI, machine learning, and cybersecurity. However, all of these initial research projects will revolve around additive manufacturing. For instance, in the materials segment, researchers will investigate advanced polymers for manufacturing, bioprinting, and advanced 4D printed smart materials. Meanwhile, the first AI and machine learning project will look at how to improve the way that 3D printers predict and resolve various production issues.
Aside from these initial projects, the research team will also work to develop an educational curriculum that will focus on design for additive manufacturing. Needless to say, this digital manufacturing lab could potentially lead to some major breakthroughs in 3D printing for both HP and NTU Singapore, which will surely impact the global adaptation and advancement of this manufacturing technology.
"Corporate laboratories are an integral part of our strategy to anchor joint R&D partnerships between our universities and companies in areas that have direct relevance to the growth of industries in Singapore," said Professor Low Tech Seng, CEO of NRF. "The HP-NTU Digital Manufacturing Corporate Laboratory is significant to our long-term competitiveness in the advanced manufacturing sector, and ensures that we stay relevant in the Fourth Industrial Revolution that is evolving and growing rapidly world-wide. It will also strengthen our capabilities to support multinational companies for expansion from Singapore into the region."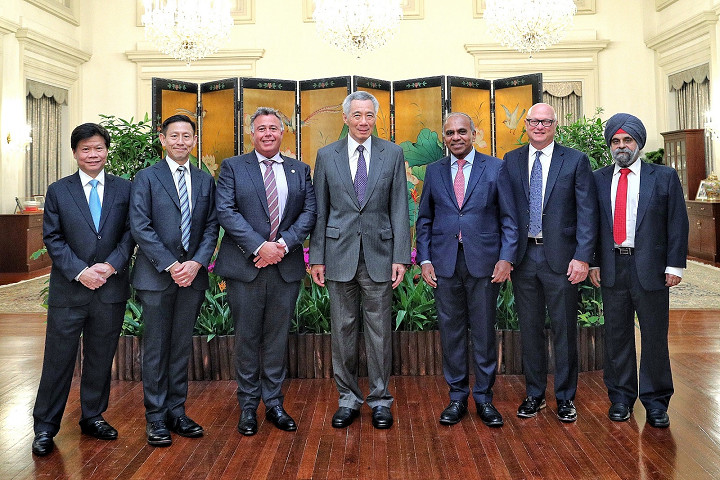 Source: Press Release