If you're looking for a unique photographic gift that combines a hearty dose on nostalgia with the warmth of hand-wrought wood, then you could probably do a lot worse than the custom creations of Dora Goodman.
But Goodman's covetable camera commissions are not why we're here. No oh no, the Goodman One is what has caught our eye.
"The basic gist was a dream to dress up the classical medium/large format in a new modern look while still remain in the track of allowing some experiment, playfulness and mobility," Goodman says.
The result of some years' hard work, the Goodman One is the fruition of this dream. An open source medium format camera that can mostly be 3D printed at home, makers are encouraged to adapt, tweak and experiment with Goodman's design to suit their own needs.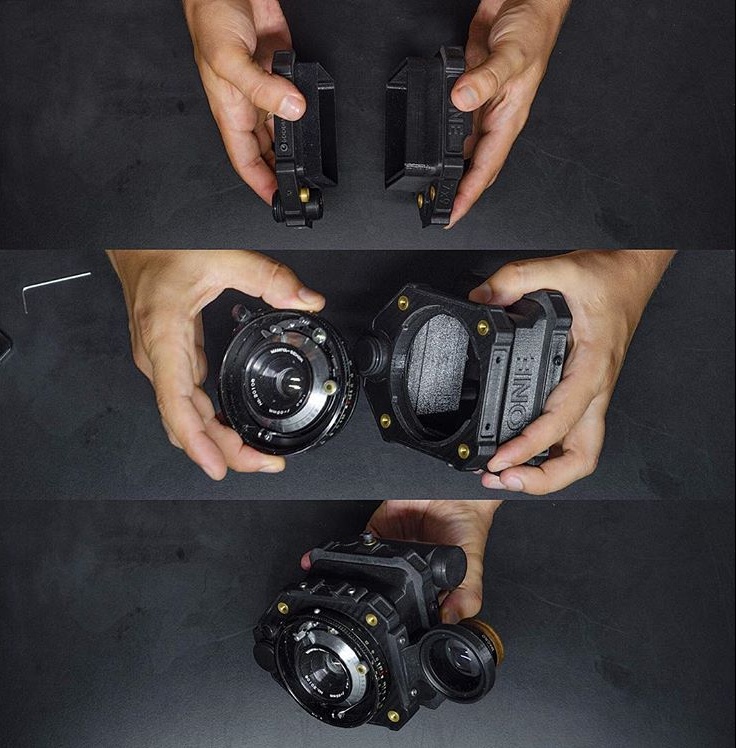 3D Printing the Goodman One
Accessible only after filling out a request form on Goodman's website, the package of files includes all you need to hit the ground running building the camera, including the printable STL files, optimal print settings and assembly instructions.
Describing the benefit of the Goodman One, Goodman says "You'd not only have a chance to make it yourself using my assembly instructions, but to further tweak, fine tune or even replan and pass it on as well,".
There are official Goodman accessories in the works already, with a roll film back, viewfinder and cold flash mount already designed. In an interview with Lomography, Goodman details that her team is also working on  other 3D printable photography items — which they hope to make available soon.
Visit Goodman's website to request access to the files.
Source: PetaPixel
All imagery © Dora Goodman