In a blog post, renowned filament manufacturer rigid.ink announced that it will shut down filament production indefinitely. Citing increased competition from large chemical companies like BASF and Mitsubishi in the industry, the British company will transition to providing educational content for FDM hobbyists in one of the first subscription services of its kind.
The scale at which major players such as Colorfabb, Innofil, and Prusa Research operate has enabled them to provide quality materials at truly competitive price points. And according to rigid.ink, this means competitors can provide "affordable filaments made to a very dependable standard" which will make competition "extremely fierce in the not too distant future." As such, they believe it best to cease their sale of filament to the 3D printing world.
But it's not just competition that has influenced this decision. Rising material costs, as well as irregular supply, has squeezed margins such that the manufacturer can no longer grow and remain profitable. Fortunately, the rigid.ink brand isn't disappearing off the face of the planet entirely.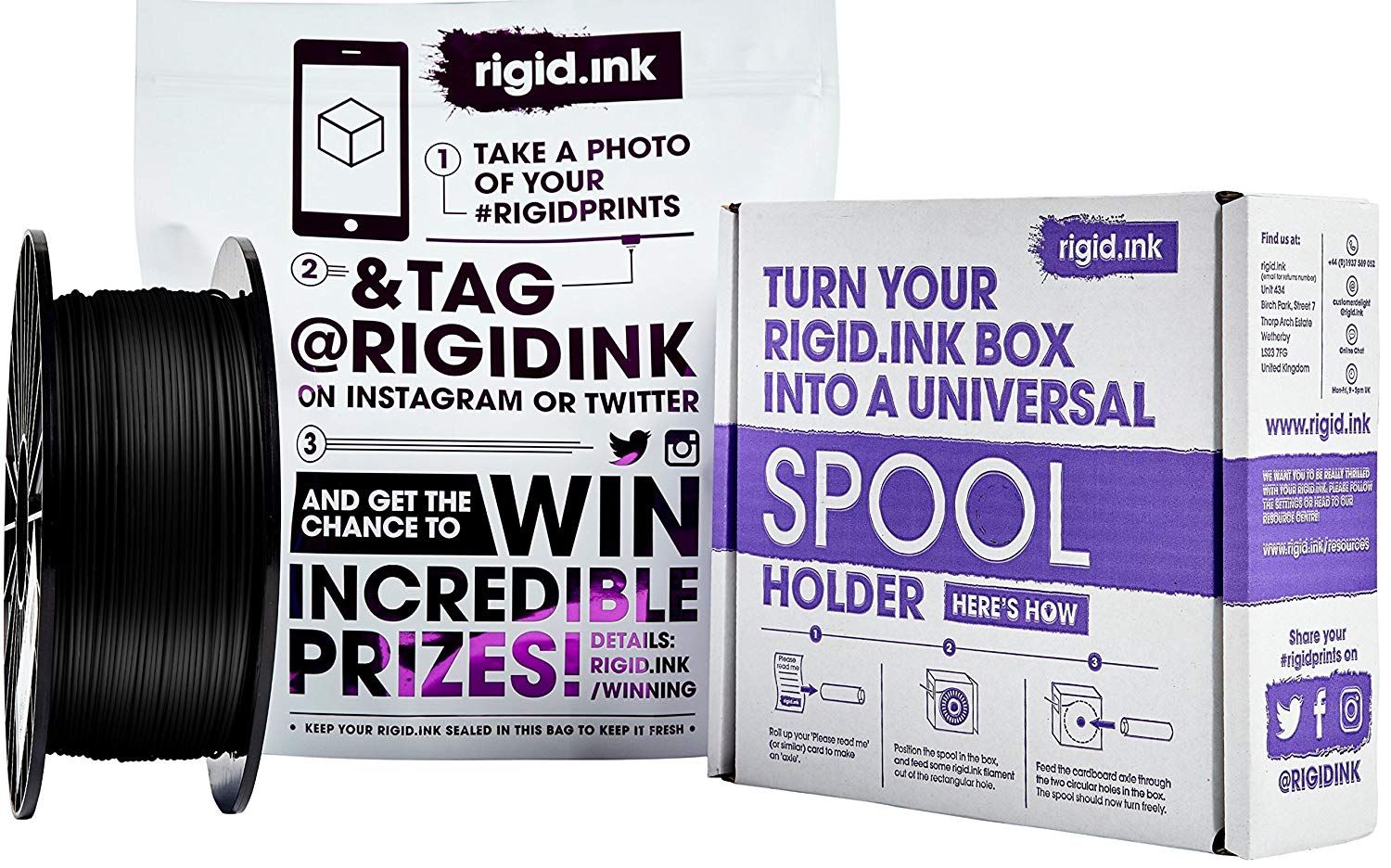 The Institute of 3D Printing
Over the course of many years providing technical support to customers, rigid.ink has built up an impressive library of knowledge for FDM 3D printing. And the brand is harnessing this asset to continue to provide value to the 3D printing community.
Introducing The Institute of 3D Printing, a $27/month subscription service (14-day free trial) granting access to a myriad of resources for every step of your journey in FDM 3D printing. According to rigid.ink, these resources cover everything from beginner questions to detailed slicer configuration tips, from common concerns about improving surface finish to rare questions about improving reliability over the long term. Check out the blog post announcing the service for the full list of included resources.
The customer testimonials of rigid.ink's technical support thus far has been overwhelmingly positive, and this service includes that, too: Unlimited one-on-one support from their experts. It's not hard to see how helpful this could be for a beginner, or even an experienced hobbyist, who needs to keep things running.
Existing Filament Purchases?
Obviously, the brand still has inventory to get rid of. Stocks are extremely limited, so if you have a color you really like, you should probably hurry. But not to worry: All regular-priced items still come with the brand's 60-day guarantee, so you'll have peace of mind buying a fresh spool of rigid.ink for the last time.