Italian fashion house Emporio Armani is putting its best foot forward in its latest billboard, which features a massive 3D printed shoe.
To show off its new sneaker design, Emporio Armani brought the shoe and part of the model's leg to life and having her step off the page.
The team used 3D printing to create the much larger than life version of its latest sneaker. 3D printing is the best option for creating such an object due to its low-cost for single prints, speed and the ability to create accurate yet complex designs.
To create the shoe, Emporio Armani needed a large-scale 3D printer and turned to Colorzenith, an Italian photo lab.
"We are delighted we have been able to help Emporio Armani create such a show-stopping piece," said Colorzenith CEO Aldo Neri in a press release. "It brings the trainers to life in a dynamic and engaging way that creates excitement. It adds another dimension to advertising and captures the attention of consumers."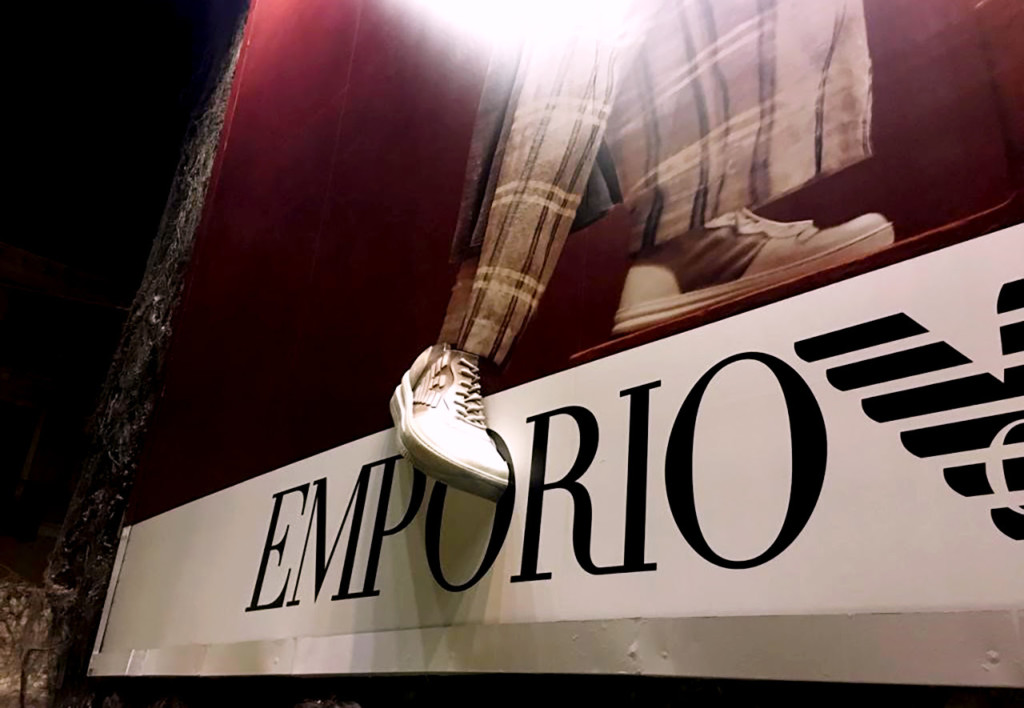 3D Printing a Partial Leg and Giant Shoe
To print such a large shoe and a partial leg, Colorzenith used its large format Massivit 3D printer.
"Massivit 3D solutions are empowering established print shops, like Colorzenith, to produce extraordinary new applications for the visual communication and entertainment markets as well as for a growing number of sectors," said Massivit in a press release.
The resulting shoe took nineteen hours to print and measures 6.22 x 3.2 x 1.64 feet (2.1 x 1 x0.5 m). It weighs 20 kg, which is around the weight limit of a checked in piece of luggage on an airline.
For the final touch, the team used finishing techniques including polyurethane paint and varnish to ensure the shoe will last in harsh weather.
The result really does give the impression of the model stepping off the wall.
For more on 3D printing and fashion, check out these stories:
Source: Press release